When you crank the ignition of your Dodge Ram truck, you expect everything to run as it should. You rarely give the operation any thought until something goes wrong. Under the hood, many parts are working together to start the pickup. When it doesn't start, it could be a sign that you need new spark plugs. With the best spark plugs for 5.7 Hemi, you ensure you are never left stranded.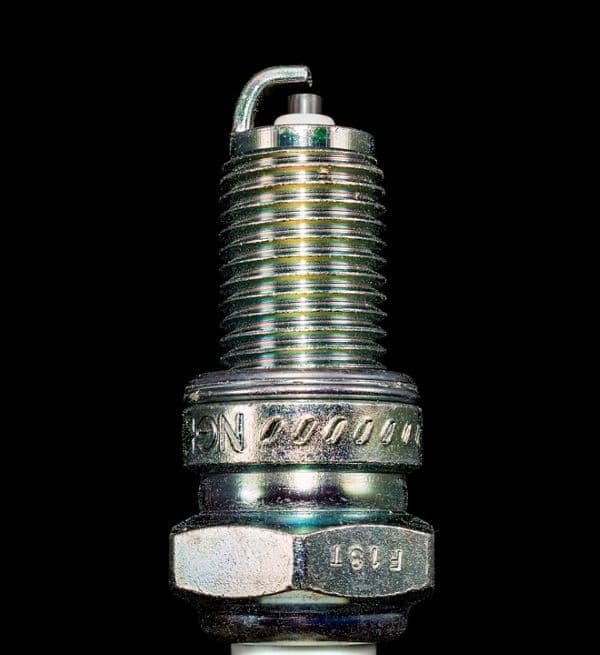 We look at the value of best spark plugs for 5.7 Hemi Ram trucks and review our top options. We also explain how the ignition system works and show you why new plugs are essential to better performance. With a quick replacement, you are sure to have the ignition reliability you need when you start your truck.
What are 5.7 Hemi Spark Plugs?
Your Hemi engine is a powerful machine designed to take gasoline as an energy source and turn it into power with the help of internal combustion. Inside the engine, the valves fill the cylinders with air and fuel mixed together. As the piston moves upward, the air-fuel mixture is compressed into a small space.
When this reaches the peak of compression, the engine uses a spark to create a small explosion, forcing the piston back down while turning the crankshaft to create power. The Dodge Ram spark plugs supply that necessary spark to ignite the mixture.
These small plugs create an electric arc across two leads that don't touch one another. However, these leads are close enough, allowing the electricity to jump between the gap. The spark plugs make up part of the ignition system.
Benefits of Upgrading Your Hemi Spark Plugs
Why would you want to swap your old plugs for the best spark plugs for 5.7L Hemi? There are several benefits of having the best spark plugs for Dodge Ram Hemi.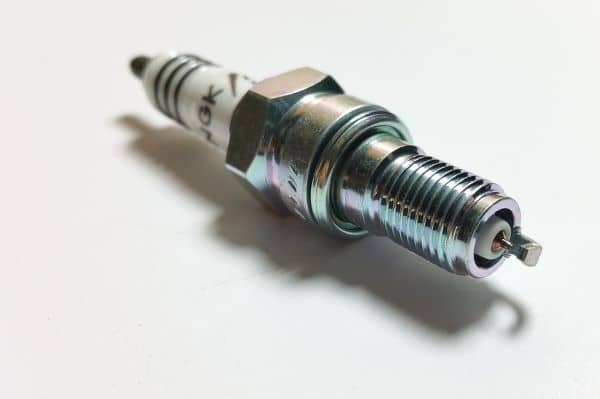 Improved Performance
If you choose iridium spark plugs, there is less voltage needed to fire. This unique design allows for better combustion, a boost in horsepower and better overall engine performance.
Increased Fuel Efficiency
When your engine is using fouled plugs, it can't run efficiently. By replacing these with new Hemi spark plugs, you ensure the engine runs as it should, which translates into better fuel economy.
Reduced Emissions
Because the engine is fully optimized, there will be fewer emissions polluting the air. If your car is struggling to pass an emissions test, it might just be the spark plugs that need to be replaced.
Smoother Idle
When the spark plugs malfunction, there isn't enough ignition happening in the motor. This defect causes the engine to run roughly, especially while idling.
Protects Other Valuable Components
By ensuring you are running the best spark plugs for 5.7L Hemi engines, you protect other parts from damage. Fouled plugs can lead to damage to the catalytic converter, which is an expensive repair you don't want to deal with.
Best Spark Plugs for 5.7 Hemi: Buyer's Guide
Finding the best spark plugs for 5.7 L Hemi won't be difficult because there are so many to choose from. However, you need to evaluate the options to ensure you get exactly what you need. We recommend using these factors to decide.
Pre-Gapped
Many of the spark plugs on the market today come pre-gapped. Usually, this is a good thing because they are ready to fit your vehicle. However, the gap can easily change, especially if they weren't stored properly. You will still want to use a spark plug gap tool to ensure the proper fit.
Corrosion Protection
The spark plugs endure a lot of abuse and are subject to corrosion over time. By using spark plugs with a special coating, this deterioration is prevented. You also want to find a set of Hemi spark plugs that has anti-seize properties.
Material
Above all, you must consider the construction of the spark plugs. There are three types of spark plugs you will evaluate.
Iridium: This is one of the hardest materials on the market. When used in spark plugs, you get maximum performance and the longest service life, but these plugs are also the most expensive.
Platinum: This middle of the road option gives you superior performance for a lower price. There are also some double-platinum plugs that last longer.
Copper Alloy: Copper is a flexible, versatile and cheap metal. It mixes well with other materials, making this option a popular one. While it is the cheapest, these plugs will need to be replaced the most often.
Heat Range
Spark plugs are classified as "hot" when it has a good heat insulator. On the other hand, it will be classified as "cold" when it conducts more heat from the tip to lower its temperature. Most manufacturers share the heat range with the use of a number. You will often find ascending numbers to indicate the hotter plugs and the opposite with those that are colder.
7 Best Spark Plugs for 5.7L Hemi: Our Top Choices Reviewed
1. Bosch Double Platinum – Best Spark Plugs for 5.7 L Hemi
Bosch is a leading name when it comes to making high-quality spark plugs. This double-platinum set proves why the company is worthy of being the best. When it comes to durability, it's tough to find anything that could compete with these plugs.
The double platinum design is encased in a nickel-plated shell. Bosch uses a special design to safeguard from rusting for maximum longevity. In fact, the company rates these for 80,000 miles, which means you won't need to change your spark plugs for many miles to come.
While these are some of the best reviewed plugs on the market, it's important to know that they are made in China. Many people assume that Bosch creates their parts in the United States, but that's not the case. Considering your Hemi engine takes 16 spark plugs, you will also need to purchase four sets of these for a complete tune-up.
Features:
Fitment: 2009-2018 5.7 Hemi
Material: Platinum
Longevity: 80,000 Miles
Gap: .039″ (1.0mm)
Heat Range: 8
Included in Pack: 4
Double Platinum Construction
| | |
| --- | --- |
| Pros | Cons |
| Superior design | Not made in the USA |
| Long service life | |
| Corrosion-resistant | |
| Highly rated | |
2. Mopar Spark Plugs – 5.7 Hemi OEM Option
If you want the same spark plugs that the factory used, you want to purchase them from Mopar. This company is in charge of creating all the components for a Hemi engine. In fact, Mopar is considered the expert in Hemi engines, so you know you can trust your spark plug needs with them.
This packaging includes all 16 spark plugs, so you only have to make one purchase. Additionally, you will notice that the price is just right. You aren't going to break the bank with your next Ram tune-up. It feels good to take care of your engine without shelling out too much cash.
However, they might need to be changed more frequently. While Mopar claims that many spark plugs last 80,000 miles or more, these are made from nickel. Because of this construction, you might find a more regular replacement is needed, especially if you subject your truck to a lot of abuse.
Features:
Fitment: 2009-2013 5.7 Hemi
Material: Nickel Alloy
Longevity: 80,000 Miles
Gap: .043″ (1.1mm)
Included in Pack: 16
OEM Replacement
| | |
| --- | --- |
| Pros | Cons |
| Made by automaker | Need to double check gap |
| Cheap | Might need more regular replacement |
| Comes with all spark plugs needed for replacement | |
| Highly rated | |
3. Champion Copper Plus 570: Most Reliable Dodge Ram 1500 Spark Plugs
Champion is a top name in the spark plug game. The company has built a reputation of offering the best spark plugs for reliable ignition. The copper construction is going to offer great performance and plenty of durability for a lower price. However, these aren't platinum or iridium, so you might need to change them more frequently.
With the copper core center electrode, you can count on superior heat range control. Plus, the construction provides corrosion resistance for a longer life. If you want the best spark plugs for a 2005 Dodge Ram Hemi without breaking the bank, this option might fit your needs.
Champion only sells this spark plug as an individual package. This is great if you need to replace just one worn-out plug, but it's a pain if you need to do an entire tune-up. Make sure you purchase 16 plugs when it comes time to service your engine.
Features:
Fitment: 2003-2009 5.7 Hemi
Material: Copper Alloy
Longevity: 30,000 Miles
Gap: .045″ (1.1mm)
Heat Range: 14
Included in Pack: 1
Reliable Ignition
| | |
| --- | --- |
| Pros | Cons |
| Available in individual packs | Don't last as long |
| Reliable performance | |
| Superior heat range control | |
| Inexpensive | |
Sale
Champion Copper Plus 570 Spark Plug (Carton of 1)
Copper Plus - Dependable Performance and Durability
Copper core center electrode allows for accurate control of heat range for longer life
Superior corrosion resistance
Built to ISO and SAE standards for proven performance
4. NGK (4469) LFR5AIX-11 – Best Iridium Plugs in 5.7 Hemi
If you are willing to pay more, you can get the best spark plugs for a 2012 Dodge Ram Hemi by choosing this iridium construction instead. Iridium is the strongest of all spark plug materials and will last the longest. However, you will have to pay for this longevity. Still, you are performing tune-ups less often, which saves you some time.
This heavy-duty plug design is made for extremes. Whether you live in an environment with rough weather or you are constantly towing with your Ram truck, you will find these plugs to provide the ignition reliability you are looking for.
With this package, you receive eight spark plugs. To do a complete tune-up, you will need to order two sets. As you can see, that does make the price jump slightly, so be prepared to spend a little more for NGK quality.
Features:
Fitment: 2002-2021 5.7 Hemi
Material: Iridium
Longevity: 100,000 Miles
Gap: .043″ (1.1mm)
Heat Range: 5
Included in Pack: 8
High-Quality Construction
| | |
| --- | --- |
| Pros | Cons |
| Iridium material | Costs more |
| Superior ignition | |
| Meant for heavy-duty applications | |
| Lasts up to 100,000 miles | |
5. Champion Platinum Power 3570 – Best Platinum 5.7 Hemi Spark Plugs
While we already reviewed an option from Champion, it's impossible to overlook the benefit of this platinum construction. With a longer life, you can spend less time performing tune-ups on your Ram truck. With this extra time, you can enjoy more driving hours.
With the platinum construction, you are also guaranteed superior ignition for a reliable start. These plugs maintain an appropriate temperature under extremes. You should also notice an improvement in engine performance after the tune-up.
However, you are going to pay more for platinum plugs than the comparable copper options. You have to decide if you want to save money and perform more regular tune-ups or if you want to spend more and avoid changing the plugs anytime soon.
Features:
Fitment: 2003-2010 5.7 Hemi
Material: Platinum
Longevity: 80,000 Miles
Gap: .043″ (1.1mm)
Heat Range: 14
Included in Pack: 4
Reliable Start
| | |
| --- | --- |
| Pros | Cons |
| Platinum construction | Can get expensive |
| Longer life | |
| Reliable starting power | |
| Good for extremes | |
Sale
Champion Platinum Power 3570 Spark Plug (Carton of 4)
Platinum Power- Premium Spark Plug. Powerful Performance.
Platinum center electrode for long life
Fine-wire center electrode for greater ignitability
V-trimmed ground electrode promotes sharper spark focus
Heat-Active alloy allows electrodes to reach optimal temperature
6. NGK Iridium IX Spark Plugs – Best 5.7 Hemi Tune-Up Kit
If you don't want to waste time buying individual plugs to create an entire set, consider getting all 16 at once. This special kit from NGK comes complete with all of the high-quality iridium plugs you will need. Plus, the handy packaging makes it easier to store all of your plugs until you are ready for a replacement.
The IX spark plugs improve throttle response and offer more ignitability. If you push your truck to the extreme, you will appreciate the high melting point for better acceleration and improved fuel economy. Plus, the fine iridium tip ensures a longer service life for fewer tune-ups.
To get this higher-performing set of spark plugs, you will need to pay a premium price. However, if you read through the reviews, you quickly see how much enthusiasts rave about this set, making it a top choice.
Features:
Fitment: 2011-2017 5.7 Hemi
Material: Iridium
Longevity: 100,000 Miles
Gap: .043″ (1.1mm)
Heat Range: 7
Included in Pack: 16
Complete Set for Tune-Us
| | |
| --- | --- |
| Pros | Cons |
| Includes all 16 spark plugs | Expensive |
| Iridium reliability | |
| Improves performance | |
| Convenient packaging | |
7. NGK 5306 – Cheap 5.7 Hemi Plugs
If your budget is your primary concern, you can't go wrong with these NGK spark plugs. The simple alloy construction ensures OEM performance without breaking the bank. After all, you don't want to spend all of your money on spark plugs when there are so many other Ram upgrades to consider.
Of course, you won't get more than about 30,000 miles out of these plugs, but for the price, you could do several tune-ups without getting close to the price of the higher-end options. Plus, with NGK manufacturing the plugs, you know they are still reliable, even at the lower price.
One thing NGK is known for is creating a well-built spark plug, no matter what material is used. If you are going to buy an alloy plug, it might as well be from this company.
Features:
Fitment: 2003-2008 5.7 Hemi
Material: Copper Alloy
Longevity: 30,000 Miles
Gap: .043″ (1.1mm)
Heat Range: 4
Included in Pack: 1
Cheap Replacement
| | |
| --- | --- |
| Pros | Cons |
| Low cost | Don't last as long as platinum or iridium |
| From a reputable company | |
| Available individually | |
| Provides reliable spark | |
Sale
NGK 5306 Spark Plug
package height : 10.1 cm
package length : 1.9 cm
package width :2.8 cm
Country of Origin : China
When is it Time to Change the Dodge Ram 1500 Spark Plugs?
Do you know when you change your Dodge Ram spark plug? Some spark plugs can last up to 100,000 miles, but you need to know the signs of trouble. If you notice any of these symptoms, consider performing a complete Hemi tune-up.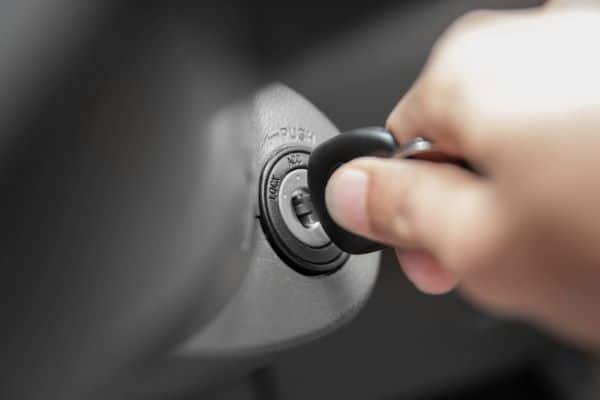 Strange Noises
When the pistons stop working correctly, you might hear some strange sounds, such as knocking or rattling. This is most often caused by misfiring, which occurs when old plugs can't aid the combustion process.
Trouble Starting Truck
Spark plugs are a vital part of the ignition system. When the plugs foul, you might not be able to start your Ram truck at all. Pull the plugs out and inspect them for wear.
Acceleration Issues
When plugs malfunction, the acceleration of your truck might start to suffer. If you are noticing a lag from your Hemi engine, it's time to replace the plugs.
Decreased Fuel Economy
As the plugs wear out, the engine can't run the way it should, which leads to more fuel consumption. If you are spending more time at the pump lately, it's time to check those plugs.
Gapping the Best Spark Plugs for 5.7 L Hemi
It won't matter much if you find the best spark plugs for Dodge Ram Hemi engines if you don't gap them correctly. When spark plugs aren't gapped right, serious engine issues follow. You might notice a loss of power, poor fuel economy or a misfiring engine.
When the gap is too small, the spark becomes weaker and cannot complete the combustion process. On the other hand, a wide gap keeps the spark plug from misfiring, which only leads to more performance issues, especially at higher speeds. You should check the gap on the spark plugs when you first get them. It's also wise to re-check the gap on worn plugs if you are noticing performance issues.
Here's how to gap your Hemi spark plugs.
Find the appropriate gap size. You can find this information in your Ram truck service manual.
Clean the spark plug to remove any dirt or contaminants.
Use your spark plug gap gauge to measure the space. Take note of this measurement and compare it with what you need.
Make adjustments as needed. You simply select the right measurement on the gauge to make changes.
If you need to narrow the gap, carefully bend the ground electrode inward until the measurement is right.
If you need to widen the gap, carefully bend the ground electrode out until the measurement is right.
Recheck the gap to ensure the measurement is correct.
Here's a helpful video about gapping a spark plug if you need visual support.
Installing the Best Spark Plugs for Dodge Ram Hemi
Installing your 5.7 Hemi spark plugs isn't a big deal with some basic mechanical know-how. Here are the steps you need to get your Hemi plugs installed.
Tools Needed
3/8 and 1/4 ratchet
2″ 3/8 extension
10mm socket
5/8 spark plug socket
16 Spark plugs
1 packet anti seize lube.
Spark plug gap tool
Magnet to remove plugs
Instructions
Pop the hood open and remove the engine cover.
With the 10mm socket and 1/4 ratchet, unscrew each coil.
Remove the coil packs by pulling them up.
Use your spark plug socket to remove the plugs. Some will require the use of the extension because they are harder to get to.
Make sure your new plugs are gapped according to our directions above.
Put a coat of the anti-seize lube on the plugs. You want it to be evenly covered but not dripping with the mixture.
Install each plug according to the correct torque specs. You can find this information in your service manual. Do not over-torque the plugs.
Put all of the coils back in place and tighten according to specs.
Take a test drive of the truck to ensure everything is working correctly.
Changing your spark plugs isn't much harder than learning how to change the synthetic oil and oil filter for 5.7 Hemi engines. Here is a visual guide to changing Hemi spark plugs if you need more help.
Hemi Spark Plug FAQ
How often should I replace the 5.7 Hemi spark plugs?
Thankfully, spark plugs don't require replacement often. You can go up to 100,000 miles on some of the recommended spark plugs for a 5.7 Hemi engine. Of course, the life depends on what type of plugs you buy and the environment you drive in. Some of the top automakers suggest replacing your factory spark plugs after 30,000 miles. Read what's suggested in your owner's manual and follow the guidelines from the spark plug manufacturer.
Will the best spark plugs for 5.7 Hemi improve performance?
Yes! A new set of spark plugs is going to increase performance because they will allow the engine to run more efficiently compared to old, worn-out plugs. If your truck is suffering from poor performance, rough idling and jerky starts, a new set of plugs might change the ride. We also recommend performing a full tune-up to ensure the entire system is running as it should.
How much do Dodge Ram 1500 spark plugs cost?
5.7 Hemi spark plugs will cost around $100 for the parts and another $140 to $200 for the labor. If you can change the spark plugs yourself, there's no reason to spend money taking it to your local mechanic. Just make sure you have the right tools on hand.
What happens if I don't change my Hemi spark plugs?
At first, the plugs will start to deteriorate, leading to performance issues. You might notice a rough idle, decrease in fuel economy and misfiring. As the plugs continue to foul out, the engine could stop running completely. However, in the process of failing, the faulty spark plugs are causing further wear to other components, such as the catalytic converter. You are facing up to $2,000 to replace the catalytic converter, which is not a bill you want to deal with, especially when spark plugs are so cheap to replace.
What is the shelf life for unopened 5.7 Hemi spark plugs?
If you want to store unopened spark plugs, make sure they are placed in a dry, cool environment. When stored correctly, they should never go bad. The lifespan indicated by the manufacturer is after they are installed in the engine. However, if you allow moisture or other environmental factors to infiltrate the plugs, the shelf life will decrease dramatically.
How many spark plugs are in a 5.7L Hemi?
Your Hemi engine has eight cylinders, but each one contains two spark plugs. This extra plug is used to fire during the power stroke for a better burn of the hydrocarbons. This plug provides extra power during the down stroke, plus it reduces the need for special catalyst plates inside the converter. To perform a complete tune-up of your Hemi engine, you will need 16 spark plugs.
Conclusion
The best spark plugs for your 5.7 Hemi truck can be found above in our reviews. Whether you want a cheap set of plugs to get you by or you are looking for a premium set that lasts longer, we've reviewed the top options. Take care of your Hemi engine and it will continue to provide many miles of use for you.
Here's a summary of our top 7 picks:
Sale
Champion Copper Plus 570 Spark Plug (Carton of 1)
Copper Plus - Dependable Performance and Durability
Copper core center electrode allows for accurate control of heat range for longer life
Superior corrosion resistance
Built to ISO and SAE standards for proven performance
Sale
Champion Platinum Power 3570 Spark Plug (Carton of 4)
Platinum Power- Premium Spark Plug. Powerful Performance.
Platinum center electrode for long life
Fine-wire center electrode for greater ignitability
V-trimmed ground electrode promotes sharper spark focus
Heat-Active alloy allows electrodes to reach optimal temperature
Sale
NGK 5306 Spark Plug
package height : 10.1 cm
package length : 1.9 cm
package width :2.8 cm
Country of Origin : China