GM Vortec engines are reliable, typically used in Chevy trucks. However, you will want to perform regular maintenance on your 6.0 Vortec engine to ensure it runs its best. By upgrading to the best spark plugs for 6.0 Chevy engines, you ensure the ignition runs the way it should.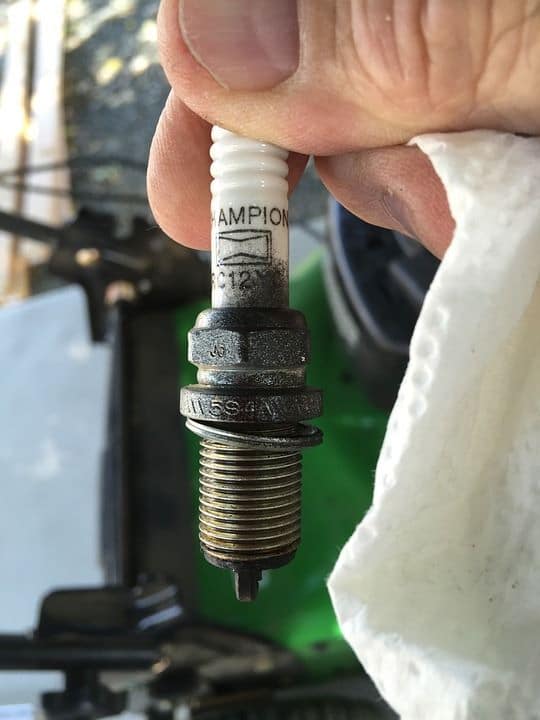 To help you choose the best spark plugs for Chevy Silverado trucks, we review several of the top options. We also examine the advantages of upgrading your Vortec spark plugs and help you change them on your own.
What are 6.0 Chevy Spark Plugs?
Your Chevy truck engine is efficient and powerful. Internal combustion is the process that keeps it running the way it should. Within the motor, there are valves that fill the cylinders. Each contains a mixture of air and fuel, precisely measured. As the pistons travel upward, the mixture gets compressed in a compact space.
Once the compression reaches its peak, a spark sets off a small explosion. That explosion moves the piston into place, while turning the crankshaft. All of this is what creates the power, thanks to the explosion created by the spark plug.
What is a Chevy spark plug made from? You will notice an electric arc on the end that contains two leads. These leads aren't going to contact each other but are still close enough for the electricity to jump across it. While spark plugs are vital to the ignition of your truck, the system is made from many parts working together in harmony.
Reasons to Upgrade Your Chevy Truck Spark Plugs
Many people won't perform maintenance or service unless it's absolutely necessary, but there are some reasons it is worth upgrading the spark plugs in your Chevy truck. Consider these advantages to having better spark plugs.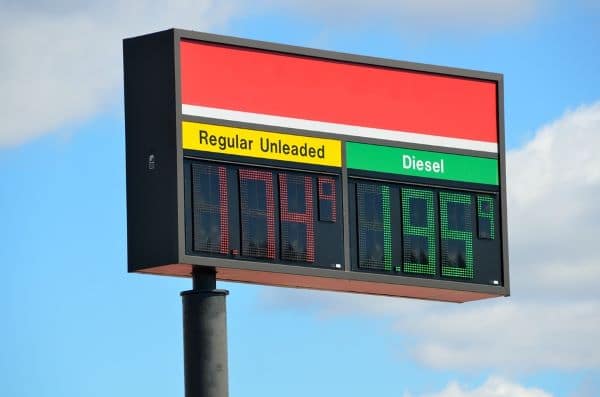 Heightened Fuel Efficiency: When the engine runs as it should, the fuel economy receives a boost.
Reduced Emissions: As your engine runs efficiently, it will produce fewer emissions, thereby creating a better environment.
Improved Engine Performance: If you want the maximum amount of horsepower and torque out of your engine, it's important to have high-quality spark plugs installed.
Better Idle: With the right amount of spark occurring, your truck runs smoother, especially while idling.
All-Around Protection: If the spark plugs are old or worn out, they will create an imbalance to the air/fuel ratio, which leads other parts of the truck to fail over time. In fact, bad spark plugs can lead to a failed catalytic converter, which is quite costly to replace.
Best Spark Plugs for 6.0 Chevy Trucks: Buyer's Guide
When you pick 6.0 Chevy spark plugs, you must be careful to choose based on the following criteria.
Compatibility
If your hope is to find 2006 Chevy Silverado spark plugs, there's no reason to look at models that fit the 2020 truck. Instead, narrow down your options by selecting your truck type, including the 6.0 Chevy engine, for the best fit and performance.
Corrosion-Resistance
The spark plugs are in a vulnerable location that puts up with a lot of abuse and maximum temperatures. Over time, the plugs can start to corrode unless you choose a coated set that prevents wear. Look for anti-corrosion and anti-seize spark plugs for the best value.
Pre-Gapped
While the majority of modern spark plugs come pre-gapped, you should always check it to make sure the measurement is right for your truck engine.
Materials
If you want the spark plugs to last, you must examine the material they are made from. Here are the three materials spark plugs are constructed from.
Copper Alloy: While this is the cheapest spark plug, they will need to be changed often. Copper is a flexible, versatile material that pairs well with other elements. You probably had this type of spark plugs installed from the factory.
Platinum: As an upgraded option, you are going to experience more durability than the copper. However, they are lower-priced than iridium. For another step up, consider double-platinum spark plugs.
Iridium: As the best spark plug you can buy, these are going to cost a little more money. However, the longer service life makes it a great value overall.
Brand
There are a lot of manufacturers to choose from when you need Chevy Silverado spark plugs. However, it's best to stick to the most known, especially if you are worried about the integrity of your engine. Yes, you may pay more for a name brand, but your engine is worth a few extra dollars.
Heat Range
"Hot" spark plugs provide the best heat insulation. On the other end, the "cold" spark plug is a better conductor of the heat from the tip while operating at lower temperatures. These ratings can be confusing because every company uses its own heat range scale.
Price
We all get tempted to buy cheap Chevy spark plugs, but is this the best option for your truck engine? Instead, consider choosing an option with a longer service life to create a better value. You also want to examine the warranty to see what type of protection you can expect.
6 Best 6.0 Chevy Spark Plugs – Complete Reviews
1. DENSO #4511 Platinum TT Review – Best Spark Plugs for 6.0 Chevy
Denso is a top brand when it comes to spark plug technology. This Platinum TT plug is made to conduct electricity better and improve combustion. It is also resistant to corrosion for a longer life. In fact, Denso estimates these plugs are good for 60,000 miles.
With the special twin-tip technology, you get a better construction than other comparable options. The center electrode is made from platinum, while the tip is constructed from titanium. While you are achieving some of the best performance possible, you don't have to spend as much as you would with iridium spark plugs.
You might notice that this set comes in a pack of six. That is a problem when dealing with an eight-cylinder engine. You will have to purchase two packs, but that will get you part of the way towards your next tune-up. For the price, it doesn't hurt to have a few spark plugs around, just in case.
Features:
Compatibility: 2001-2016 GM 6.0L V8
Material: Platinum/Titanium
Longevity: 60,000 miles
Gap: 0.060″
Manufacturer Heat Range: 16
Included in Pack: 6
Warranty: 1-Year
Twin-Tip Technology
| | |
| --- | --- |
| Pros | Cons |
| Reasonable cost | Comes in a pack of six |
| Highly rated | |
| Long service life | |
| Corrosion-resistant | |
Sale
2. NGK # 1465 Laser Iridium Review – Best Spark Plugs for Chevy Silverado
If you are willing to spend just a little more than OEM spark plugs, you can install iridium options instead. These laser iridium spark plugs fit just about every 6.0 V8 Chevy out there, whether you have a Silverado or Corvette. Plus, they are going to last longer than most, thanks to the durable material.
If you are looking for a boost in performance, these plugs are sure to impress. Plus, as the engine becomes more optimized, you should also see a rise in fuel economy, causing you to spend less time looking for a fuel station. The laser-welded construction makes the plug even more efficient, allowing the engine to ignite the fuel-air mixture faster than before.
While there is so much to love about NGK plugs, some customers find the 60-day warranty a little lax. As a premium supplier, it would be nice to have a longer guarantee. With that said, many of the customers also agree that the need for a warranty is not needed in most cases, so it becomes irrelevant.
Features:
Compatibility: 1999-2019 GM 6.0L V8
Material: Iridium
Longevity: 90,000 miles
Gap: 0.070″
Manufacturer Heat Range: 5
Included in Pack: 8
Warranty: 60-Day
Laser-Welded
| | |
| --- | --- |
| Pros | Cons |
| High-performance Iridium | Only 60-day warranty |
| Compatible with many vehicles | |
| Long service life | |
| Highly rated | |
Sale
3. E3 Spark Plugs E3.54 Review – Best Performance 6.0 Chevy Spark Plug
This next spark plug goes against everything that has been taught up until now. While it is a nickel alloy spark plug, it is made for top performance with its superior design. In fact, the company ensures it works for 5-years or 100,000 miles. That's a pretty bold statement, but the exceptional customer reviews appear to back it up.
In fact, studies show that these spark plugs dramatically inhibit carbon deposits, which extends the life. Plus, the DiamondFire electrode technology leads to a better spark, forcing the flame to extend further into the cylinder and create better pressure.
If you are looking for a power increase or you want to save money on fuel, you might give this brand a try. However, you need to be prepared to pay for them because they are more expensive. When you figure out how much you will spend to change other plugs every 30,000 miles, you will see that these longer-lasting options are a better value.
Features:
Compatibility: 1999-2012 GM 6.0L V8
Material: Nickel Alloy
Longevity: 100,000 miles
Gap: 0.070″
Manufacturer Heat Range: N/A
Included in Pack: 1
Warranty: 5-Year
DiamondFire Electrode Technology
| | |
| --- | --- |
| Pros | Cons |
| Long service life | Expensive |
| 5-year warranty | |
| Better performance | |
| Improves fuel economy | |
E3 Spark Plugs E3.54 Premium Automotive Spark Plug w/ DiamondFIRE Technology (Pack of 1)
Automotive spark plug that fits a variety of domestic applications, designed to increase power, reduce fuel consumption, and improve hydrocarbon emissions
E3's patented DiamondFIRE edge-to-edge electrode provides maximum performance with increased efficiency, and a faster more complete burn
Designed with colder heat ranges to enable performance modifications, and contains Yttrium-enhanced alloy for a reduction in side wire temperature for less pre-ignition
Includes one (1) E3.54 spark plug with a limited lifetime warranty
Primarily used in a wide variety of automotive and truck applications
4. ACDelco 41-993 Review – Best AC Delco Iridium Spark Plugs for Silverado
If you only trust ACDelco with your Chevy parts, we completely understand. However, you don't need to replace the stock parts with copper alloy plugs. Instead, upgrade them with these iridium spark plugs for a longer life. With the iridium design, you get better engine idle stability and an overall better performance.
With the smaller and more efficient electrode, you get improved cold starting and should notice quicker acceleration. Additionally, the fine-wire electrode helps your truck use less fuel while burning away any existing carbon deposits for a cleaner burn. With the one-piece suppressor seal, other radio frequencies are blocked out.
As expected, you are going to spend more to get these iridium plugs in your truck. You can purchase them singly or save a little and buy them in packs of four. Take a look at those ratings and buy with confidence.
Features:
Compatibility: 2008-2009 GM 6.0L V8
Material: Iridium
Longevity: 100,000 miles
Gap: 0.060″
Manufacturer Heat Range: N/A
Included in Pack: 1/4
Warranty: 2-Year
One-Piece Suppressor Seal
| | |
| --- | --- |
| Pros | Cons |
| Long service life | Can be more expensive |
| 2-year warranty | |
| Improves performance | |
| Boosts fuel economy | |
ACDelco 41-993 Professional Iridium Spark Plug
Iridium offers better engine idle stability and smoother performance
Iridium allows for smaller, more efficient electrode designs for improved cold starting and quicker acceleration
Iridium fine-wire electrode helps improve ignition of the fuel and burns away carbon deposits on the tip of the plug as they form, to help improve fuel economy
One piece suppressor seal blocks radio frequencies that can affect vehicle electronics
Suppressor seal meters spark energy for longer electrode life and seals against combustion leakage. Before installing new spark plugs, use a gap guide to make sure your new spark plugs have the correct gap
5. Bosch 9602 Double Iridium Review – Best Value Spark Plugs
You can get iridium spark plugs without spending a fortune if you choose these from Bosch. With the double iridium firing pin combined with the ground electrode, you get a much longer service life than if you chose alloy plugs. Plus, the 0.6mm fine wire firing pin offers better ignitability and performance.
With the 360-degree continuous laser weld, you gain maximum corrosion resistance. Plus, Bosch stands by the design with a lengthy 7-year warranty. With the anti-seize and corrosion protection, you get more peace of mind from this set.
You need to purchase these iridium spark plugs individually. Because you aren't getting a complete pack of eight, you might need to spend a little more than you would with a pack from another brand. However, the long service life and dependable construction guarantees you get your money's worth.
Features:
Compatibility: 2000-2004 GM 6.0L V8
Material: Iridium
Longevity: 100,000 miles
Gap: 0.070″
Manufacturer Heat Range: 8
Included in Pack: 1
Warranty: 7-Year
360-Degree Continuous Laser Weld
| | |
| --- | --- |
| Pros | Cons |
| Lasts longer | Could get expensive |
| Reliable performance | Only available in single packs |
| 7-year warranty | |
| Anti-corrosion protection | |


BOSCH 9602 OE Fine Wire Double Iridium Spark Plug - Single
Double Iridium firing pin and ground electrode inlay provide 4X longer service life compared to standard copper plugs
0. 6mm fine wire firing pin provides superior ignitability and performance
360° continuous laser weld fuses corrosion resistant iridium firing pin to base for increased durability
7 year performance satisfaction
Original equipment, pre-gapped replacement delivering optimum fit, form and function
6. NGK # 3186 Review – Best Platinum 6.0 Chevy Spark Plugs
When it comes to reliability, NGK is among one of the top manufacturers. These G-Power Platinum plugs deliver the quality and power you are looking for. With the fine platinum electrode tip, it reaches self-cleaning temperature quickly. What you are left with is more durability and intensified performance over conventional alloy plugs.
As you look through the reviews, you see that many customers can't stop raving about the boost in fuel economy and increased acceleration. You should also see faster cold starts, ensuring you get more out of your heavy-duty Chevy truck.
While these are cheaper and more cost-effective, you need to keep in mind that NGK only provides a 60-day warranty. This is far less than the majority of manufacturers and is a big disappointment when it comes to the brand.
Features:
Compatibility: 1999-2019 GM 6.0L V8
Material: Platinum
Longevity: 60,000 miles
Gap: 0.070″
Manufacturer Heat Range: 5
Included in Pack: 8
Warranty: 60-Day
Fine Platinum Electrode Tip
| | |
| --- | --- |
| Pros | Cons |
| Superior lifespan | Only 60-day warranty |
| Low cost | |
| Exceptional customer reviews | |
| Improves acceleration | |
Sale
Signs It's Time to Change Chevy Truck Spark Plugs
Before you learn how to change spark plugs on a 2008 Chevy Silverado, it's important you know when to change them. Spark plugs have a wide service interval, some requiring replacement as soon as 30,000 miles and other lasting 100,000 miles or more. You always want to follow the recommendations in your service manual and based on the spark plug manufacturer recommendations.
Aside from this regular interval, you should also consider changing the spark plugs if you notice any of these bad spark plug symptoms.
Poor Fuel Economy: If the engine isn't efficient, your truck's fuel mileage starts to suffer. The pickup will need to burn more fuel to keep you moving, thereby causing you to spend more time at the pump.
Weird Noises: When the pistons can't operate correctly, strange sounds happen. You might hear some knocking or rattling because the spark plugs are misfiring.
Trouble Getting Truck Started: Reliable spark plugs are needed to start the truck. When they wear out, it isn't just difficult starting the engine, but can also become impossible.
Acceleration Issues: Worn out spark plugs lead to a lack of acceleration. If you have noticed a lag in performance lately, consider changing the plugs.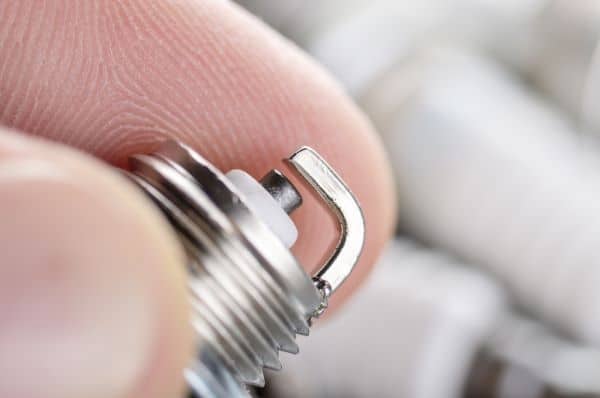 How to Gap 6.0 Chevy Spark Plugs
You may think that you've found the best 6.0 Chevy spark plugs, but if the gap is incorrect, you are going to run into trouble. Before you install any new spark plug, do yourself a favor and check that gap. If it isn't right, you could notice a lot of engine problems. With a gap that's too small, there is a weaker spark, leading to combustion difficulty. However, having a wider gap is also an issue, as it prevents the spark from firing. When this happens, there will be major performance complaints, mainly while trying to drive at higher speeds.
When you are ready to gap your new plugs, consider these tips.
Figure out the appropriate gap. You can find this information in your Silverado service manual. If you are looking for the 2004 Chevy 2500HD 6.0 spark plug gap, search that vehicle, not a different model year.
Clean off the new spark plugs. There should be no debris or dirt. If debris were to get into your truck engine's cylinder, it could lead to irreversible damage.
With a spark plug gap gauge, you will measure the gap. Compare this number with what's listed in the service manual.
Use the gauge tool to make adjustments as needed.
If you are looking to narrow the gap, simply bend its ground electrode gently inward. The electrode can break easily if you aren't careful.
If you need to widen the gap, you can bend it out carefully. Again, remember to use caution and work slowly.
Check the spark plug gap one more time to ensure it is right before you install it into the 6.0 engine.
If you need some visual guidance, consider watching this helpful video.
Installing the Best Spark Plugs for Chevy Silverado Trucks
When you change your Chevy spark plugs, you will need some tools. Here are some to have on hand before your tune-up.
Tools
Socket set
Ratchet set
Spark plug socket
Extension
Magnet to help remove plugs
Anti-seize lube
Spark plug gap tool
8 new spark plugs
Instructions
Park your truck on level ground.
Pop open the hood.
Remove the engine cover.
Take off the coil packs.
With your socket, take out the first plug. In some cases, you might need help from the extension.
Examine the gap on the new spark plug with our steps listed above.
Put a small amount of anti-seize lube on it until there is an even coating. Make sure you don't put too much on. You don't want it dripping off.
Tighten the spark plug as per the factory torque specifications. You can find these figures in your Chevy service manual. If the plugs are over-torqued, it will become difficult to remove them later and could cause a need for serious engine repair.
Replace the coil pack and tighten it.
Do these steps with every spark plug you need to replace.
Take the truck for a test drive to try out your work.
As you can see, you don't need a lot of experience to change spark plugs. However, if you want more guidance, you may find this video helpful.
6.0 Chevy Spark Plugs FAQ
What is a 6.0 Chevy Engine?
The 6.0-liter Vortec V8 engine is otherwise known as the L96 motor. It was made by GM and used in full-size HD trucks, SUVs and vans. The 6.0 Chevy engine is part of the Generation IV Small Block family, which was replaced by GM's EcoTec3, part of the Generation V Small Block family. L96 engines were the last Vortec to be offered by GM. While this engine is similar to the LC8, the latter runs on Compressed Natural Gas and conventional gasoline.
What are the most common 6.0L Vortec complaints?
The 6.0L Vortec was installed in vehicles across twenty years (1999-2019). Over those years, it went through many redesigns, but the top problems reported include throttle body sensor failure, excessive oil consumption, exhaust manifold leaks and knock sensor failure. In some cases, regular Silverado maintenance can prevent the top complaints, causing the engine to run longer and better.
Do 6.0 Chevy spark plug replacements improve performance?
When the spark plugs in your heavy-duty truck start to go bad, you are going to notice a significant decline in performance. By simply replacing them with new plugs, the performance is bound to improve. If you choose premium plugs, you might even be able to get some more horsepower and an improvement in performance.
How much does it cost to change 6.0 Chevy spark plugs?
On average, you can expect to spend $250 to $300 for Chevrolet Silverado 2500HD spark plug replacement. The parts might run about $50, while the rest is labor. Therefore, if you can complete the job yourself, you will save a lot of money.
How many spark plugs are in a 6.0 Chevy Vortec engine?
The 6.0 Chevy Vortec engine is eight cylinder, so it requires eight spark plugs, one for every cylinder, unlike Dodge Hemi spark plugs that need two per cylinder.
Conclusion
It's not difficult to find the best spark plugs for 6.0 Chevy engines if you know what you are looking for. Our comprehensive guide showed you the top options available to you, with picks for improved performance and some for budget-minded consumers. Whichever one you choose, remember that when you take care of your Chevy engine, it will take care of you.
Here's a summary of our top 6:
Sale
Sale
E3 Spark Plugs E3.54 Premium Automotive Spark Plug w/ DiamondFIRE Technology (Pack of 1)
Automotive spark plug that fits a variety of domestic applications, designed to increase power, reduce fuel consumption, and improve hydrocarbon emissions
E3's patented DiamondFIRE edge-to-edge electrode provides maximum performance with increased efficiency, and a faster more complete burn
Designed with colder heat ranges to enable performance modifications, and contains Yttrium-enhanced alloy for a reduction in side wire temperature for less pre-ignition
Includes one (1) E3.54 spark plug with a limited lifetime warranty
Primarily used in a wide variety of automotive and truck applications
ACDelco 41-993 Professional Iridium Spark Plug
Iridium offers better engine idle stability and smoother performance
Iridium allows for smaller, more efficient electrode designs for improved cold starting and quicker acceleration
Iridium fine-wire electrode helps improve ignition of the fuel and burns away carbon deposits on the tip of the plug as they form, to help improve fuel economy
One piece suppressor seal blocks radio frequencies that can affect vehicle electronics
Suppressor seal meters spark energy for longer electrode life and seals against combustion leakage. Before installing new spark plugs, use a gap guide to make sure your new spark plugs have the correct gap
BOSCH 9602 OE Fine Wire Double Iridium Spark Plug - Single
Double Iridium firing pin and ground electrode inlay provide 4X longer service life compared to standard copper plugs
0. 6mm fine wire firing pin provides superior ignitability and performance
360° continuous laser weld fuses corrosion resistant iridium firing pin to base for increased durability
7 year performance satisfaction
Original equipment, pre-gapped replacement delivering optimum fit, form and function
Sale