Vortec engines are among the most reliable on the market, but there will still be times that you need to maintain your Chevy pickup. If the engine isn't running right, you may just need to do a tune-up with the best spark plugs for 5.7 Vortec motors. This simple procedure can increase horsepower and save you money on fuel, all while prolonging the life of the engine.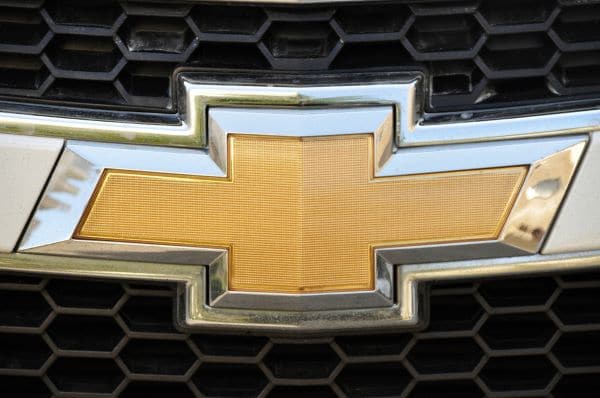 In this comprehensive review, we will examine the various spark plug types, show you which is ideal for your Chevy truck and teach you how to swap them out.
What are 5.7 Vortec Spark Plugs?
The Chevy motor was built to be efficient yet powerful. To aid the internal combustion process, the spark plugs must create a small explosion that lights the air and fuel mixture inside the chamber.
Vortec spark plugs have two leads on an arc. These leads will never touch one another, but they must be close enough to allow the electricity to jump the gap. Spark plugs are just one of the vital components of your truck's ignition system.
Signs Your Chevy Needs 5.7 Vortec Spark Plug Replacement
Ideally, you would change the spark plugs with every recommended service interval. Depending on the plugs you use, that could be anywhere from 30,000 to 100,000 miles. However, there are other times to consider a tune-up. If you notice these symptoms, take a closer look at the spark plugs and replace them if needed.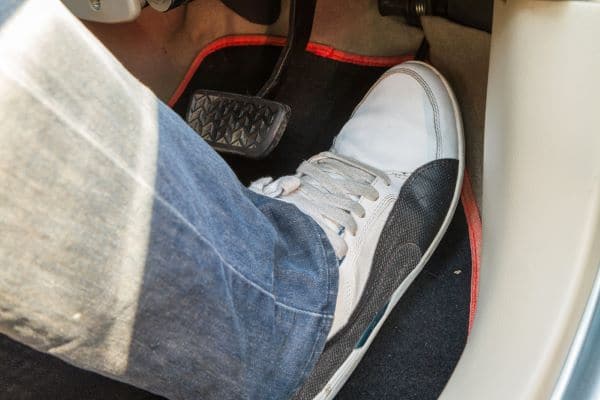 Odd Sounds: If you hear a rattling sound, you might have bad spark plugs. They can also create a misfire.
Issues Starting: Plugs that are worn cannot create the explosion needed to ignite the air and fuel mixture. This leads to trouble starting the engine, especially when it gets cold outside.
Trouble Accelerating: When you push down on the gas pedal, you should notice instant acceleration. If not, the plugs could be fouled.
Decrease in Fuel Efficiency: When the engine isn't running its best, you will notice more fuel consumption.
Best Spark Plugs for Chevy 5.7 Vortec: Buying Guide
Finding the best spark plugs for Chevy 350 motors isn't difficult if you use these factors.
Truck Compatibility
While the 5.7 Vortec motor was used in a variety of Chevy trucks and vehicles, you can't assume that every spark plug fits all years. Instead, browse the available options based on the model year and vehicle you are driving.
Protection from Corrosion
Spark plugs wear out much faster due to corrosion than most anything else. To protect the spark plug from wear that occurs because of heat and abuse, look for a design that includes special coatings to protect against corrosion.
Gap Size
Your Vortec plugs should come pre-gapped. However, you should always check this measurement to ensure it's what your engine calls for.
Material Type
You can choose Vortec plugs in a variety of materials. Copper alloy is the cheapest option, but it doesn't hold up long and can't handle a lot of stress. Instead, consider upgrading to platinum, double platinum or iridium plugs for better performance and increased longevity.
Heat Range
It can be difficult to determine the heat range of a plug because every manufacturer uses its own scale. Research the type of plug and the heat range that fits your needs best.
Price/Brand
Cheap 5.7 Vortec plugs are available, but you shouldn't sacrifice the integrity of your engine to save money. We recommend choosing a reputable brand with a decent warranty to get your best value.
Best Spark Plugs for 350 Chevy Engine: Our Top 5 Choices Reviewed
1. ACDelco 41-993 Review – Best Spark Plugs for 350 Chevy Engine
You can't ask for much better than iridium material when you are looking for the best spark plug for Chevy 350 models. These ACDelco spark plugs for Chevy 350 provide superior performance and improved idle. Plus, the compact electrode design boosts cold-starting power. You will notice an instant improvement with acceleration too.
This unique plug design guarantees that carbon deposits burn away quickly, ensuring there is no contamination and fuel economy remains optimized. Plus, the one-piece suppressor seal blocks out radio frequencies that would otherwise affect electronics. With the suppressor seal, you can also count on protection from combustion leaks while achieving a longer plug life.
Overall, you can count on ACDelco to provide quality GM parts at a reasonable cost. However, if you purchase these from the Chevy dealership, you might find yourself paying far too much.
Features:
Compatibility: 1996-2002 Chevy 350 Engines
Material: Iridium
Longevity: 100,000 miles
Gap: 0.060″
Heat Range: 4
Included in Pack: 1/4
Warranty: 1-Year
One-Piece Suppressor Seal
| | |
| --- | --- |
| Pros | Cons |
| Eliminates leakage | Overpriced at dealerships |
| Reputable brand | |
| Superior reviews | |
| High-quality iridium construction | |
ACDelco 41-993 Professional Iridium Spark Plug
Iridium offers better engine idle stability and smoother performance
Iridium allows for smaller, more efficient electrode designs for improved cold starting and quicker acceleration
Iridium fine-wire electrode helps improve ignition of the fuel and burns away carbon deposits on the tip of the plug as they form, to help improve fuel economy
One piece suppressor seal blocks radio frequencies that can affect vehicle electronics
Suppressor seal meters spark energy for longer electrode life and seals against combustion leakage. Before installing new spark plugs, use a gap guide to make sure your new spark plugs have the correct gap
2. NGK 3403 G-Power Review – Best Spark Plugs for Horsepower
When combined with the best spark plug wires for 5.7 Vortec engines, this set of plugs is sure to provide the additional horsepower and performance you are searching for. The G-Power Platinum plugs offer everything you've come to love from NGK. With the fine electrode tip made from pure platinum, the plugs achieve self-cleaning temperature quickly.
Plus, these platinum plugs are going to offer plenty of longevity, similar to iridium construction. You will also notice a quicker acceleration, better fuel economy and faster starts, especially in colder weather. Overall, these provide an exceptional boost for your Chevy truck.
The price for these plugs is reasonable and the company is one of the top providers. However, NGK only offers a 60-day warranty, which tends to disappoint some customers. With that in mind, it's unlikely that the plugs will fail prematurely, so this isn't something to worry about.
Features:
Compatibility: 1992-2002 Chevy 350 Engines
Material: Platinum
Longevity: 100,000 miles
Gap: 0.060″
Heat Range: 5
Included in Pack: 8
Warranty: 60-Day
Fine Platinum Electrode Tip
| | |
| --- | --- |
| Pros | Cons |
| Improves performance | Only 60-day warranty |
| Reasonable price | |
| Highly rated | |
| Long-lasting | |
8 PCS NEW -- NGK 3403 G-Power Platinum Alloy Spark Plug TR55GP
Often specified as original equipment, NGK spark plugs are the best combination of performance and longevity.
Offering the Quality, Reliability and Durability You'd Expect from an OEM Manufacturer
Research applications prior to purchase to make sure this part fits your vehicle including engine, trim level & quantity needed
This Listing is for 8 3403 TR55 Spark Plugs
3. Bosch 9602 Double Iridium Review – Best Spark Plugs for 5.7 Chevy While Towing
If you plan to push your Chevy 350 to extremes with hauling or towing, you need a quality set of spark plugs under the hood. Otherwise, you might notice performance issues. With these Bosch iridium plugs, you get the performance and acceleration you need to get the hardest jobs done.
The double iridium pin combined with the ground electrode offer four times the service life compared with your OEM copper plugs. Plus, the fine wire pin offers the ignitability to get your truck started quickly. Bosch makes these plugs with a 360-degree continuous laser weld that provides maximum corrosion protection and better durability.
Depending on where you purchase the Bosch plugs from, you could pay a premium price. However, the performance far outweighs the cost. Plus, the company includes a 7-year warranty for your protection.
Features:
Compatibility: 2000-2004 Chevy 350 Engines
Material: Double Iridium
Longevity: 100,000 miles
Gap: 0.060″
Heat Range: 8
Included in Pack: 4
Warranty: 7-Year
360-Degree Continuous Laser Weld
| | |
| --- | --- |
| Pros | Cons |
| Reliable performance | Can be expensive |
| 7-year warranty | |
| Ideal for towing and hauling | |
| Long service life | |
BOSCH 9602 OE Fine Wire Double Iridium Spark Plug - Single
Double Iridium firing pin and ground electrode inlay provide 4X longer service life compared to standard copper plugs
0. 6mm fine wire firing pin provides superior ignitability and performance
360° continuous laser weld fuses corrosion resistant iridium firing pin to base for increased durability
7 year performance satisfaction
Original equipment, pre-gapped replacement delivering optimum fit, form and function
4. DENSO 5325 Review – Best Value
Sometimes getting a good value means more than what the price is. In this case, the best spark plugs for 350 Chevy engines include a model that is going to provide many miles for a reasonable price. Denso might not be as popular as the other options, but you shouldn't overlook what these plugs can do for your truck.
With the 0.4mm iridium center electrode, you will notice a boost in the acceleration when you push down the gas pedal. This plug creates maximum energy while operating at extreme temperatures. What you are left with is better ignitability with lower voltage requirements.
The company also uses a patented 360-degree laser-welding construction for maximum durability. You won't have to pay a premium price for these plugs, but you will get a 1-year warranty for additional peace of mind.
Features:
Compatibility: 1991-2004 Chevy 350 Engines
Material: Iridium
Longevity: 100,000 miles
Gap: 0.060″
Heat Range: 16
Included in Pack: 8
Warranty: 1-Year
360-Degree Laser Weld
| | |
| --- | --- |
| Pros | Cons |
| Good value | Not as well known |
| Warranty protection | |
| Increased performance | |
| Long lasting | |
5. Fram Autolite XP104 Review Review – Cheap Chevy 350 Spark Plugs
When it comes to making low-cost auto parts, Autolite is a top choice guaranteed to save you some money. Even though the price is low, you can still experience the iridium performance you desire. With the fine wire center electrode, you get better ignitability for superior performance. Plus, the patented V-trimmed side wire resists wear for a longer life.
While the design is equivalent to the OE construction, you are going to get a big improvement with the ride of your truck. Because there is minimal gap erosion, you won't need to worry about putting the plugs under excessive stress.
While there aren't a lot of customer reviews on this plug yet, it won't be long before other customers share their experiences. Plus, the company offers a generous limited lifetime warranty to further back up the purchase.
Features:
Compatibility: 1996-2001 Chevy 350 Engines
Material: Iridium
Longevity: 100,000 miles
Gap: 0.060″
Heat Range: 16
Included in Pack: 4
Warranty: 1-Year
V-Trimmed Side Wire
| | |
| --- | --- |
| Pros | Cons |
| Low cost | Not as highly rated |
| Premium design | |
| 1-year warranty included | |
| Reputable brand | |
Sale
Autolite Iridium XP Automotive Replacement Spark Plugs, XP104 (4 Pack)
EXTENDED CHANGE INTERVAL: The Autolite Iridium XP automotive replacement spark plug is engineered to last for up to 100,000 miles depending on engine type making it one of the most durable spark plugs on the market today
FUEL EFFICIENCY: These spark plugs utilize a 0.6mm finewire iridium centerwire tip design with laser welded technology for maximum fuel efficiency. Our finewire electrodes produce more focused and consistent ignitability resulting in less fuel consumption
OPTIMAL PERFORMANCE: This replacement iridium spark plug provides better durability and a more focused ignition for better overall ignitabilty and optimal performance
AUTOLITE ADVANTAGE: Autolite has been producing spark plugs since 1936 making it one of the most trusted and reliable brands for your OE replacement spark plug needs
CONSTRUCTION: Every iridium spark plug comes with a platinum protected ground wire for maximum efficiency in all ignition types including DIS systems and a V-trimmed ground electrode for improved ignitability
Reasons to Replace Your 5.7 Chevy Vortec Spark Plugs
There are many ways to upgrade your 5.3 Vortec, but spark plugs are cheap and easy to install. With the right spark plug replacement, you can expect these amazing benefits.
Better Fuel Economy: As the engine is optimized, your motor uses less fuel to accomplish its job, which saves you money at the pump.
Lowered Emissions: Because the engine is running its best, it is also pumping less harmful emissions into the atmosphere.
Increased Performance: Iridium plugs need less voltage, so you experience more performance with an effective spark. This should lead to better acceleration and a smooth idle.
Durable Longevity: The best spark plugs protect your engine from wear. They also take care of expensive parts such as the catalytic converter.
Achieving the Correct 5.7 Vortec Spark Plug Gap
How can you make sure the gap is right on your 5.7 Vortec plugs? You don't want to take the manufacturer's word for the measurement. Here are some steps to ensure the gap isn't too large or small.
Look up the appropriate gap as per your Chevy service manual.
Remove contaminants from the plugs by cleaning them first.
Using a high-quality spark plug gap gauge, measure the plug gap. Write down this figure so you can compare it with the factory requirements.
Your tool can be used to adjust the gap. If you want to narrow it, bend the plug electrode in carefully. On the other hand, widening it requires you to carefully bend it outward.
Measure this gap again to double-check it.
Check out this video if you want more instruction.
Changing 350 Chevy Engine Spark Plugs
With a little mechanical knowledge and some everyday tools, you should be able to change your Chevy spark plugs on your own. Here are some basic steps you may want to follow.
Secure your truck on ground that's level.
Pop the hood open.
Take the engine cover off.
Remove the coil packs.
Take out the plug with your socket and extension, if needed.
Measure the plug gap and adjust as needed.
Put anti-seize lube generously on the plug, but not to the point that it is dripping.
Use factory specs to tighten the new spark plug appropriately.
Put the coil pack back on and tighten it.
Repeat all the same steps with each plug.
Enjoy a test drive as you experience the increased performance.
Check out how to perform a complete 5.7 Vortec engine tune-up, including spark plug replacement.
5.7 Chevy Vortec Spark Plug FAQ
What is the 5.7 Chevy Vortec engine?
GM created the 5.7-liter L31 Vortec engine and put it in many trucks. Commonly known as the 350, this engine is found in the Chevy C/K, Yukon, Escalade and other models. It was the final motor from the first-generation of small blocks from Chevy and it created 255 horsepower with 330 lb-ft of torque.
What is the proper 5.7 Chevy Vortec spark plug gap?
The best spark plugs for 350 Chevy engine models are going to include a gap of 0.60". If your plugs don't measure that distance, you want to follow our steps to adjust the gap. Check your service manual to ensure that your truck doesn't require something different.
What are the most common complaints about the 5.7 Vortec engine?
The Chevy 350 engine is one of the most popular but still experienced some problems. Complaints about the 5.7 Vortec include hard starting, clicking or tapping valves and overheating. Many of the problems can be prevented by maintaining your Vortec engine, which includes replacing the spark plugs.
How much is a 5.7 Vortec spark plug replacement?
The plugs for your Chevy 350 should cost you less than $100. If you can install them yourself, you won't need to pay for professional labor. Otherwise, the Chevy tune-up might cost you $50 to $200. Considering you won't have to replace the spark plugs often, this is a cost-effective way to keep your Vortec engine running the way it should.
How many spark plugs does my Chevy 5.7 Vortec engine have?
This Chevy V8 motor has eight cylinders. Because you will need a spark plug for each, a tune-up requires eight spark plugs. Chevy does things differently than Dodge, where the Hemi spark plugs require two for every cylinder.
Conclusion
Once you find the best spark plugs for a 350 Chevy engine, you are ready to get back on the road. Experience more horsepower and an efficient ride after your tune-up is complete.
Summary of our top 5 spark plugs for the 5.7 Vortec engine:
ACDelco 41-993 Professional Iridium Spark Plug
Iridium offers better engine idle stability and smoother performance
Iridium allows for smaller, more efficient electrode designs for improved cold starting and quicker acceleration
Iridium fine-wire electrode helps improve ignition of the fuel and burns away carbon deposits on the tip of the plug as they form, to help improve fuel economy
One piece suppressor seal blocks radio frequencies that can affect vehicle electronics
Suppressor seal meters spark energy for longer electrode life and seals against combustion leakage. Before installing new spark plugs, use a gap guide to make sure your new spark plugs have the correct gap
8 PCS NEW -- NGK 3403 G-Power Platinum Alloy Spark Plug TR55GP
Often specified as original equipment, NGK spark plugs are the best combination of performance and longevity.
Offering the Quality, Reliability and Durability You'd Expect from an OEM Manufacturer
Research applications prior to purchase to make sure this part fits your vehicle including engine, trim level & quantity needed
This Listing is for 8 3403 TR55 Spark Plugs
BOSCH 9602 OE Fine Wire Double Iridium Spark Plug - Single
Double Iridium firing pin and ground electrode inlay provide 4X longer service life compared to standard copper plugs
0. 6mm fine wire firing pin provides superior ignitability and performance
360° continuous laser weld fuses corrosion resistant iridium firing pin to base for increased durability
7 year performance satisfaction
Original equipment, pre-gapped replacement delivering optimum fit, form and function
Sale
Autolite Iridium XP Automotive Replacement Spark Plugs, XP104 (4 Pack)
EXTENDED CHANGE INTERVAL: The Autolite Iridium XP automotive replacement spark plug is engineered to last for up to 100,000 miles depending on engine type making it one of the most durable spark plugs on the market today
FUEL EFFICIENCY: These spark plugs utilize a 0.6mm finewire iridium centerwire tip design with laser welded technology for maximum fuel efficiency. Our finewire electrodes produce more focused and consistent ignitability resulting in less fuel consumption
OPTIMAL PERFORMANCE: This replacement iridium spark plug provides better durability and a more focused ignition for better overall ignitabilty and optimal performance
AUTOLITE ADVANTAGE: Autolite has been producing spark plugs since 1936 making it one of the most trusted and reliable brands for your OE replacement spark plug needs
CONSTRUCTION: Every iridium spark plug comes with a platinum protected ground wire for maximum efficiency in all ignition types including DIS systems and a V-trimmed ground electrode for improved ignitability