While GM's Vortec engines are considered to be some of the most reliable, there are times when your Chevy truck requires maintenance. One such task that should always be performed on time is the spark plug replacement. By upgrading to the best spark plugs for 5.3L Vortec motors, you can quickly improve performance.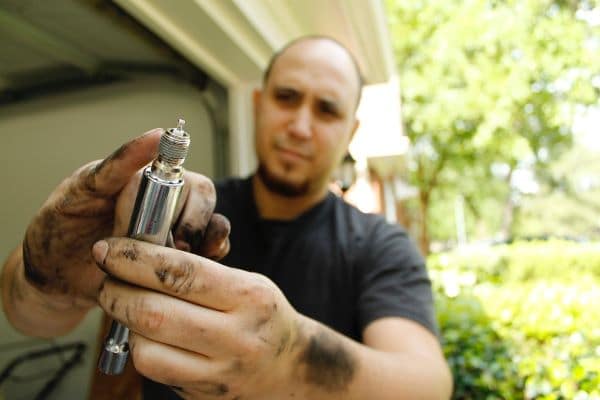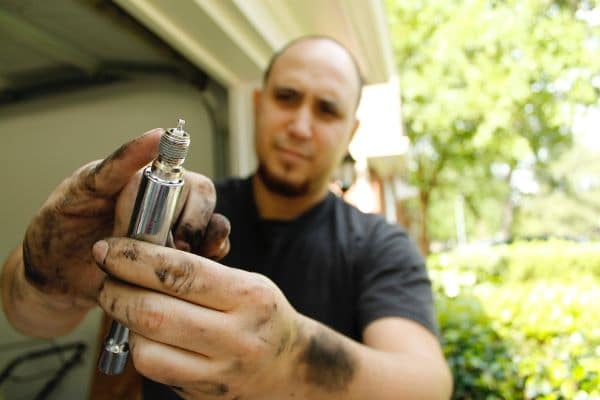 Our article reviews the top choices, but we also look at the types of spark plugs, how to replace them and show you how to properly gap your spark plugs. If you think that it might be time to change your Vortec engine spark plugs, this article is meant for you!
What are 5.3 Vortec Spark Plugs?
Your Chevy engine is created to be powerful and efficient. With internal combustion, the engine provides the service you require across many miles. As the cylinders in the truck engine fill with air and fuel, the pistons are moving upward to compress the mixture. All of this occurs in a compact space.
When compression reaches its peak, the engine needs a reliable spark to create a small explosion. When this spark occurs, the piston is forced back into place, which helps turn the crankshaft for power delivery. At the heart of this small explosion is the Vortec spark plug.
On the Vortec plug, you will find an electric arc containing two leads. While these leads aren't going to contact one another, they need to be relatively close so the electricity can jump across that gap. Spark plugs are one of the most essential parts of the modern ignition system.
Reasons to Upgrade Your 5.3 Vortec Spark Plugs
Of all the 5.3 L Vortec performance upgrades you could consider, spark plugs should be a top consideration. When you replace the stock spark plugs with a better model, you achieve these benefits.
Heightened Performance: There is less voltage needed with the iridium spark plug, creating better performance with a more effective spark. Additionally, you should notice a smoother idle.
Reduced Emissions: The optimized engine runs better, creating fewer emissions.
Increased Fuel Efficiency: With the engine running at optimal levels, you will spend less time filling up the gas tank.
Durable Performance: When you have the right spark plugs installed, you protect other components of your truck, such as the very expensive catalytic converter. Aside from the major malfunctions, without new spark plugs, you could also be driving with an engine that doesn't work the way it should, causing you to miss out on an enjoyable ride.
Best Spark Plugs for 5.3 Silverado Buying Guide
If you know what aspects are important, you will know how to find the best spark plugs for your truck.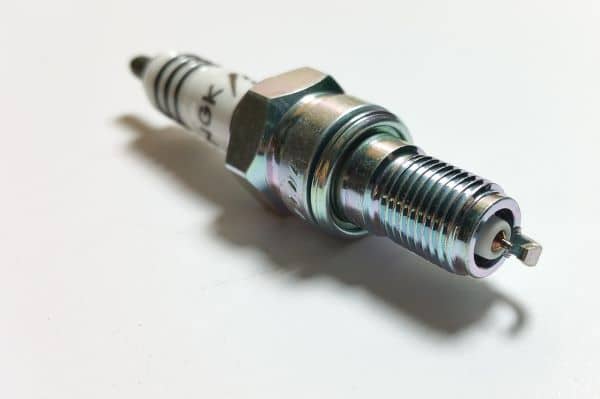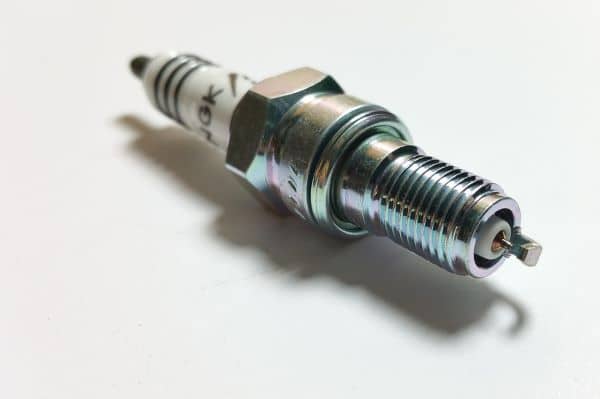 Compatibility
You can find Silverado spark plugs that fit 5.3 Vortec engines from 1999 until 2013 model years. However, just because the spark plugs you are looking at fit one Vortec engine, it doesn't automatically mean it fits all models. Instead, you want to search based on your particular vehicle, whether that is a 1999 Silverado or a 2006 Tahoe.
Gap Size
The spark plugs that we review all come pre-gapped. Still, it's best to check that gap with our instructions below. Sometimes, the gap can be off from manufacturing or shipping, which could lead to performance issues if it's not corrected.
Construction
Spark plugs are made from various materials, some of which hold up better than others. For example, you can get the copper alloy spark plug if you want to save money, but it isn't going to last as long as platinum or iridium plugs.
Corrosion Protection
The spark plug endures a lot of abuse and extreme heat. If not protected from corrosion, it is going to wear down faster. Look for a durable plug that contains a special coating for longevity.
Heat Range
Manufacturers use heat range scales to determine if the plug is considered "hot" or "cold." The hot spark plug is a great heat insulator, while a cold plug conducts more heat during lower temperatures from the tip.
Value
Buying cheap Vortec spark plugs is a top priority for most people. However, you should never give up durability to save a buck. For the cost of high-quality spark plugs, it doesn't make sense to skimp. Consider how many miles the spark plugs will last to determine the level of value.
Best Spark Plugs for 5.3L Vortec: Our Top 6 Picks
1. ACDelco 41-110 Review – Best Spark Plugs for 5.3 Silverado
With this iridium spark plug, you can achieve maximum performance and superior idle stability in your truck. Whether you are looking for quicker acceleration or a more reliable cold start, this plug design should provide everything you need.
The fine-wire electrode design helps to burn away carbon deposits as they form for better longevity. Plus, the one-piece suppressor seal blocks radio frequencies that would otherwise alter the electronics. The seal meters the spark energy for a longer life and less combustion leakage.
ACDelco makes GM Genuine Parts, making them the leader in what your Chevy truck needs. Plus, the company throws a 1-year warranty on the plugs for your protection. However, you will pay a premium price if you only need to buy one plug. Instead, we recommend buying the plugs in sets of four to save some money.
Features:
Compatibility: 1999-2014 Chevrolet Silverado/Tahoe/Express
Material: Iridium
Longevity: 100,000 miles
Gap: 0.040″
Included in Pack: 1/4
Warranty: 1-Year
One-Piece Suppressor Seal
| | |
| --- | --- |
| Pros | Cons |
| Fine-wire electrode | Expensive to buy individual plugs |
| Reliable brand | |
| Long life | |
| Improved cold starting performance | |
ACDelco GM Original Equipment 41-110 Iridium Spark Plug
Iridium offers excellent engine idle stability and smooth performance
Iridium allows for small, efficient electrode designs for reliable cold starting and quick acceleration
Iridium fine-wire electrode helps burn away carbon deposits on the tip of the plug as they form
One piece suppressor seal helps block radio frequencies that can affect vehicle electronics
Suppressor seal meters spark energy for long electrode life and helps prevent combustion leakage
2. NGK (7397-4PK) TR5IX Review – Best 5.3L Vortec Performance Upgrades
If money is no object, we highly recommend considering upgrading to the Iridium IX made by NGK. It's created with the performance-focused enthusiast in mind, providing superior ignitability, protection from fouling and an increased throttle response.
The laser-welded fine tip provides a stable spark with maximum durability. Plus, the company supplies a tapered ground electrode to minimize the quenching effect. With the long insulator nose, fouling is stopped, while the corrugated ribs help prevent flashover. Additionally, NGK uses a triple gasket seal on these plugs to eliminate any gas leakage.
To get this level of performance, you must be prepared to pay for it. However, you will be hard-pressed to find a better set of plugs for your Chevy truck. Just keep in mind that NGK plugs only have a 60-day warranty, but the chances of ever needing it are slim.
Features:
Compatibility: 1999-2014 Chevrolet Silverado/Tahoe/Express
Material: Iridium
Longevity: 100,000 miles
Gap: 0.040″
Heat Range: 5
Included in Pack: 1/4
Warranty: 60-Day
Triple Gasket Seal
| | |
| --- | --- |
| Pros | Cons |
| Virtually eliminates gas leakage | Expensive |
| Improved performance | Only 60-day warranty |
| Superior reviews | |
| Creates stable spark | |
Sale
NGK 7397 TR5IX Iridium IX Spark Plug, Pack of 4
NGK Sparkplugs
Spark plugs
Longer insulator nose prevents fouling, the corrugated ribs on insulator prevents flashover, and a triple gasket seal eliminates combustion gas leakage
Trivalent Metal Plating - superior anti-corrosion and anti-seizing properties
3. Bosch 9602 Double Iridium Review – Best 5.3 Vortec Spark Plug Replacement for Towing
With these double iridium spark plugs, you gain all the reliability you need to tow and haul heavy equipment. The special ground electrode and firing pin design provide four times longer of a service life compared to the standard copper plugs. Plus, you get superior performance and ignitability for a fantastic ride.
Bosch uses a 360-degree continuous laser weld to fuse the firing pin for even more durability. Plus, the company adds a seven-year satisfaction guarantee, further proving why it is a leader in the industry. When it comes to making aftermarket parts that enhance the performance of a vehicle, Bosch has it covered.
This four-pack of plugs isn't going to come cheaply, but you shouldn't have to replace them again anytime soon. When you figure out the per mile cost to run these plugs, you will see that they are also a decent value.
Features:
Compatibility: 1999-2013 Chevrolet Silverado/Tahoe/Express
Material: Double Iridium
Longevity: 100,000 miles
Gap: 0.040″
Heat Range: 8
Included in Pack: 4
Warranty: 7-Year
360-Degree Continuous Laser Weld
| | |
| --- | --- |
| Pros | Cons |
| Incredible durability | Expensive |
| High-performance | |
| 7-year warranty | |
| Ideal for towing and hauling | |
BOSCH 9602 OE Fine Wire Double Iridium Spark Plug - Single
Double Iridium firing pin and ground electrode inlay provide 4X longer service life compared to standard copper plugs
0. 6mm fine wire firing pin provides superior ignitability and performance
360° continuous laser weld fuses corrosion resistant iridium firing pin to base for increased durability
7 year performance satisfaction
Original equipment, pre-gapped replacement delivering optimum fit, form and function
4. E3.54 Premium Copper Alloy Review – Highest Rated 5.3 Spark Plugs
While these E3 plugs are made from a copper alloy, you need to check out what they can offer. These plugs utilize three legs that secure a DiamondFIRE electrode in the shell, allowing for more turbulence and better heat transfer. Plus, the patented side wire increases power, improves emissions and reduces fuel consumption.
It's difficult to find any other spark plugs with such superior reviews, but this set continues to impress. Plus, they aren't rated for the typical short lifespan that most copper plugs are. In fact, you should be able to drive 100,000 miles with this set.
With that said, you will need to pay for this level of performance. Expect to pay iridium plug prices, even though these are copper. Thankfully, the company adds a 13-year warranty, which makes up for the extra cost. It's likely that your truck will stop running before it needs new plugs again.
Features:
Compatibility: 1999-2012 Chevrolet Silverado/Tahoe/Express
Material: Copper
Longevity: 100,000 miles
Gap: 0.040″
Included in Pack: 8
Warranty: 13-Year
DiamondFIRE Technology
| | |
| --- | --- |
| Pros | Cons |
| Better heat transfer | Expensive for copper plugs |
| Long-lasting | |
| 13-year warranty | |
| Reduced emissions | |
5. ACDelco 41-962 Review – Best Platinum 5.3L Spark Plug
Our list simply wouldn't be complete without one more option from ACDelco. Considering this company makes all GM Genuine Parts, you know it can be trusted with your 5.3 Vortec needs. These platinum spark plugs replace the conventional plugs to add more longevity and better performance.
They can last up to 100,000 miles before needing replacement. Part of the durability is due to the dual platinum tip that prevents erosion, corrosion and fouling. There is also a ribless insulator to improve the sealing capability. With the one-piece suppressor seal, radio frequency interference is reduced for a longer life.
As we've seen with all the high-performance plugs on this list, these double platinum plugs are going to cost more than copper options. However, you get far more miles out of this product than you would the OEM plugs, making them a superior value in the long run.
Features:
Compatibility: 1999-2012 Chevrolet Silverado/Tahoe/Express
Material: Platinum
Longevity: 100,000 miles
Gap: 0.040″
Included in Pack: 1
Warranty: 1-Year
One-Piece Suppressor Seal
| | |
| --- | --- |
| Pros | Cons |
| Superior construction | Only buy individually |
| Long life | Expensive to replace |
| Reliable brand | |
| 1-year warranty | |
Sale
ACDelco GM Original Equipment 41-962 Double Platinum Spark Plug (Pack of 1)
One-piece, fired-in suppressor seal blends three glass types for a gas-tight seal that helps reduce radio frequency and engine interference, regulate spark plug energy, and protect against compression pressures for long life
Double platinum point pad on center and ground electrode offer excellent durability and consistent voltage demands to help reduce wear on ignition system
Pure copper core results in cooler electrode temperature for maximized durability and fouling resistance
Some ACDelco GM Original Equipment parts may have formerly appeared as GM Genuine Parts (OE) or ACDelco Professional
ACDelco GM Original Equipment parts are designed, engineered and tested to rigorous standards, and are backed by General Motors
6. NGK 2238 V-Power Review – Cheap 5.3L Spark Plugs
If you have a high mileage 5.3 Vortec engine, you might not be interested in spending a lot of money on a tune-up. We understand the dilemma you are in, yet it's important that you give the engine a fighting chance to last, which is why you want to consider these NGK spark plugs. While they are made of copper, they are meant to provide outstanding performance.
These economical spark plugs improve ignitability, have anti-fouling properties and improve the fuel economy as well. With the V-Groove technology, the spark happens near the edge of the electrode, ensuring the heat isn't absorbed. This provides a better flame kernel that expands more efficiently.
Even though you can use these spark plugs as a way to accomplish a cheap tune-up, you aren't going to be disappointed. Just take a look at the superior customer reviews. Even though the company only provides a 60-day warranty, we can't imagine that you will be disappointed.
Features:
Compatibility: 1999-2013 Chevrolet Silverado/Tahoe/Express
Material: Copper
Longevity: 30,000 miles
Gap: 0.040″
Heat Range: 5
Included in Pack: 1
Warranty: 60-Day
V-Groove Technology
| | |
| --- | --- |
| Pros | Cons |
| Better heat transfer | Don't last long |
| Cheap replacement | Only a 60-day warranty |
| Exceptional reviews | |
| Improved ignitability | |
Signs Your Truck Requires 5.3 Vortec Spark Plug Replacement
Some Chevy spark plugs are going to last 100,000 miles or more. However, the copper alloy plugs might only last 30,000 miles. Aside from following the recommended service schedule for your truck, look for these symptoms that your Chevy requires a tune-up.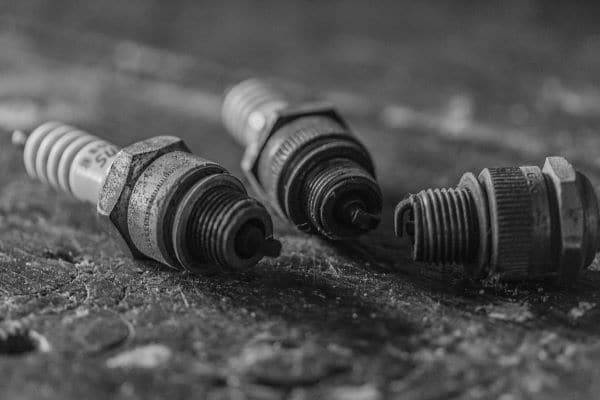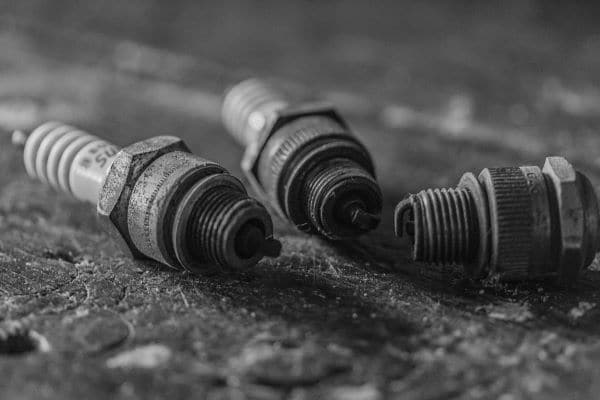 Strange Noises: You may hear a rattling or the engine might misfire.
Trouble Starting: When plugs wear out, the truck could be harder to start or might not crank over at all. You might notice more trouble starting the engine when the temperatures drop.
Issues with Acceleration: If there is a lag when you press the gas pedal, the plugs might be the culprit.
Poor Fuel Economy: If the engine isn't efficient, you might be spending more money on fuel. Keep a close eye on how often you fill up the tank to figure out if there's a problem.
Worn, corroded spark plugs: A visual inspection of the spark plug can also reveal an issue. If there is corrosion or the spark plug is fouled out, it is time to replace it. Additionally, a spark plug with oil on it can indicate larger problems. If the spark plug isn't dry, you should have it looked at by a professional before you drive any further.
Getting the Right Spark Plug Gap for 5.3 Vortec Engines
As we discussed previously, it's vital to gap your spark plugs to the exact specification if you want your Vortec engine to run properly. With a gap that's too small, the spark becomes weak and combustion can't occur properly. However, a wide gap stops the spark from jumping at all.
If you plan to gap your Chevy spark plugs, here are a few tips.
Find the appropriate gap specifications in the service manual.
Clean the plugs to remove any contaminants.
With a spark plug gap gauge, you can measure the current distance. Compare this number to what it should be.
Use the tool to make adjustments. Narrowing the gap requires you to carefully bend the electrode inward while widening it means you need to bend it out slightly.
Re-measure the gap to ensure you got it right.
You can also watch this video about spark plug gapping for more assistance.
Changing 5.3 Silverado Spark Plugs
While it isn't difficult to change your 5.3 Silverado plugs, you will want to make sure you have the tools on hand.
Tools Required
Spark plug gap tool
Anti-seize lube
Magnet to remove old plugs
Ratchet/extension set
Socket set
8 spark plugs
Steps to Change 5.3L Spark Plugs
Park your truck on level ground.
Open the hood and remove the engine cover.
Take off the coil packs. You will also need to know how to remove spark plug wires on 2003 Chevy Silverado models.
Remove the plug with your socket. This might require help with an extension, depending on its location.
Check the gap on the spark plugs.
Apply the anti-seize lube on the plug evenly.
Tighten the plug in the cylinder based on the factory specs.
Tighten the coil pack in place.
Do these same steps with every spark plug that needs to be replaced.
Take a test drive to ensure everything is running as it should.
Here's a video illustration showing how to change the Chevy spark plugs.
5.3 Vortec Spark Plug FAQ
What is a 5.3 Vortec engine?
This small-block Vortec 5300 is a V8 engine that was manufactured from 1999 through 2013. It is based on the LS engine but is not an LS model. It had two variations during its lifespan, the Gen III and the Gen IV. The 5.3 Vortec was found in 10 engine applications, including the Silverado, Sierra, Avalanche, Suburban, Tahoe and Yukon models.
What is the spark plug gap for Chevy 5.3 liter engines?
When the plugs were first created for this Vortec engine, it was recommended to use a 0.60" gap. However, updated guidance now recommends using a 0.40" gap, especially if you install iridium plugs. You will notice that all of the spark plugs we mentioned use the 0.40" gap, but it's easy to change if you prefer.
How do I fix a 5.3 Vortec with no spark?
First, you must confirm that there is no spark. You do this by disabling the fuel system by pulling out the fuse and checking the plugs with a tester. While this can be a simple fix by replacing the spark plugs, you could also have a larger problem on your hands, such as a bad crankshaft position sensor or a defective ignition module.
What are the most common 5.3 Vortec complaints?
While the 5.3 Vortec is known as one of the most reliable, sometimes lasting 300,000 miles or more, there have been some complaints throughout the years. Occasionally, this engine consumes oil excessively, it can suffer from a cracked cylinder head and the spark plugs can deal with more carbon build up than normal.
How much does a 5.3 Vortec spark plug replacement cost?
You should be able to spend less than $100 to get a good set of spark plugs for your Chevy truck. If you can install them yourself, there's no reason to spend any more, unless you also need the best spark plug wires for 5.3 Silverado trucks. Otherwise, you will need to pay a mechanic for the tune-up, which might cost another $250 to $350.
How many spark plugs are in a 5.3 Vortec engine?
The 5.3 Vortec motor contains eight cylinders. With one spark plug per cylinder, you will need eight spark plugs. This is a different design than the Dodge Hemi spark plugs that require two per cylinder.
Conclusion
With the best spark plugs for 5.3L Vortec engines, you can get the performance you crave out of your Chevy truck. Carefully select the right model for your next tune-up and prepare to be amazed at what a difference this small performance upgrade can make.
Here's a recap of our top 6 Vortec spark plugs:
ACDelco GM Original Equipment 41-110 Iridium Spark Plug
Iridium offers excellent engine idle stability and smooth performance
Iridium allows for small, efficient electrode designs for reliable cold starting and quick acceleration
Iridium fine-wire electrode helps burn away carbon deposits on the tip of the plug as they form
One piece suppressor seal helps block radio frequencies that can affect vehicle electronics
Suppressor seal meters spark energy for long electrode life and helps prevent combustion leakage
Sale
NGK 7397 TR5IX Iridium IX Spark Plug, Pack of 4
NGK Sparkplugs
Spark plugs
Longer insulator nose prevents fouling, the corrugated ribs on insulator prevents flashover, and a triple gasket seal eliminates combustion gas leakage
Trivalent Metal Plating - superior anti-corrosion and anti-seizing properties
BOSCH 9602 OE Fine Wire Double Iridium Spark Plug - Single
Double Iridium firing pin and ground electrode inlay provide 4X longer service life compared to standard copper plugs
0. 6mm fine wire firing pin provides superior ignitability and performance
360° continuous laser weld fuses corrosion resistant iridium firing pin to base for increased durability
7 year performance satisfaction
Original equipment, pre-gapped replacement delivering optimum fit, form and function
Sale
ACDelco GM Original Equipment 41-962 Double Platinum Spark Plug (Pack of 1)
One-piece, fired-in suppressor seal blends three glass types for a gas-tight seal that helps reduce radio frequency and engine interference, regulate spark plug energy, and protect against compression pressures for long life
Double platinum point pad on center and ground electrode offer excellent durability and consistent voltage demands to help reduce wear on ignition system
Pure copper core results in cooler electrode temperature for maximized durability and fouling resistance
Some ACDelco GM Original Equipment parts may have formerly appeared as GM Genuine Parts (OE) or ACDelco Professional
ACDelco GM Original Equipment parts are designed, engineered and tested to rigorous standards, and are backed by General Motors