The GM Vortec engine was considered a reliable motor, used in many Chevy Silverado trucks. However, there are some maintenance tasks that must be performed to keep this engine running as it should, including upgrading to the best spark plugs for 4.8 Vortec.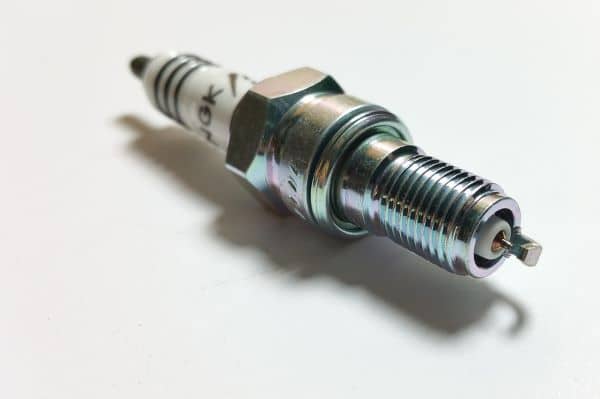 We look at the benefits of using high-quality spark plugs in your Vortec motor and share with you some installation tips. This guide will also provide some of the top choices when you are ready to change your Chevy spark plugs.
What are 4.8 Vortec Spark Plugs?
The Chevy engine contains plenty of power and it efficiently converts gasoline into energy. With the aid of internal combustion, you can count on the reliable engine to provide many miles of service. Inside this motor, the truck valves fill cylinders with fuel and air that's mixed. The pistons move upward, compressing the mixture into a compact area.
At the peak of this compression, the engine requires a consistent spark to start a mini-explosion. This spark forces the piston back into its place while it also turns the crankshaft and creates power. The supply of this explosion is the Chevy spark plug.
The spark plug itself contains an electric arc with two leads that never come in contact with each other. Yet, the leads remain close enough that the electricity is able to cross the gap with a small jump. Spark plugs are just one vital part of a very sophisticated ignition system.
Benefits of Upgrading Your Silverado Spark Plugs
Why would you consider putting new plugs into your Vortec engine? When you replace the spark plugs, you achieve several benefits.
Improved Performance: High-quality iridium spark plugs need far less voltage to produce an effective spark, allowing for better engine performance and a horsepower boost.
Better Fuel Efficiency: As the engine runs better, your fuel economy will benefit too, especially if the existing plugs are fouled out.
Lower Emissions: With an optimized engine, there are fewer emissions entering the atmosphere.
Smoother Idle: Without the proper ignition, the truck engine cannot run smoothly.
Protection: Using the right spark plugs ensures that other aspects of your truck engine are protected, including the catalytic converter, which is one of the most expensive components to replace.
Best Spark Plugs for 4.8 Vortec: Buyer's Guide
Choosing the best Vortec spark plugs isn't difficult if you know what you are looking for.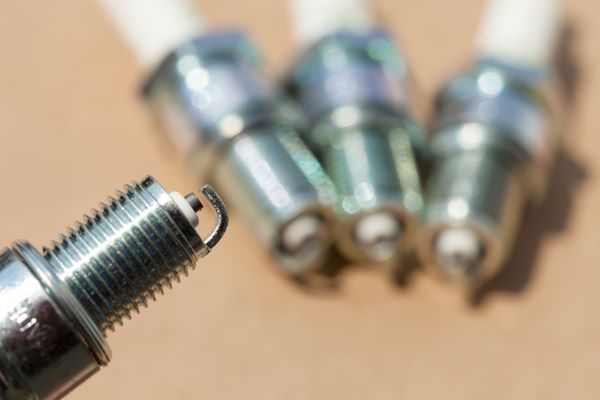 Compatibility
You need the right spark plugs for your engine and truck type, which is why you must pay attention to the compatibility. If you want 2005 Chevy Silverado spark plugs, it won't do you any good to search out 2000 Silverado spark plugs. Instead, evaluate what fits your year, make and model.
Pre-Gapped
The majority of spark plugs available are going to arrive pre-gapped. For the most part, this is a good thing, but you should always check the gap to ensure a proper fit.
Protection from Corrosion
Spark plugs have to put up with a lot of heat and abuse, making them the perfect candidate for corrosion. Durable spark plugs will contain a coating that prevents deterioration. You can also find some with the anti-seize property.
Materials
The construction of your spark plugs must be considered, especially if you want them to last. Here are the main materials you will look at
Copper Alloy: This is your cheapest option and is normally installed from the factory. Copper isn't just versatile and flexible but can be easily combined with other materials. You will need to replace the copper spark plugs the most frequently.
Platinum: This spark plug is upgraded from the copper material but is priced lower than iridium. You can also choose the double-platinum design for more durability.
Iridium: This is an extremely hard material that provides superior performance in spark plugs. While they contain a long service life, you will be paying for it with a higher upfront cost.
Heat Range
A "hot" spark plug shows that it is a superior heat insulator, while the "cold" spark plug conducts additional heat from its tip during lower temperatures. Each manufacturer uses its own scale of heat ranges.
Price
You might want cheap 2007 Chevy Silverado spark plugs, but sacrificing quality for a lower price is a bad idea. Instead, you want a set of spark plugs that are going to be durable and supply reliable power. If you don't spend a little more on a quality pair, you will regret it down the road.
6 Best Spark Plugs for Horsepower: Top 4.8 Vortec Spark Plugs Reviewed
1. NGK 2238 V-Power Review – Best Spark Plugs for Horsepower
If you are looking for a boost in horsepower without breaking the bank, this NGK spark plug is going to be your top choice. With the V-Groove technology, you get better ignitability, stronger anti-fouling characteristics and lower voltage requirements. The result is better fuel economy, improved acceleration and additional protection from wear.
The spark on this plug occurs near the edge of the center electrode, ensuring heat isn't absorbed. This provides a better burn that expands quickly. Although it is a copper plug, it still provides plenty of durability.
However, NGK only offers a 60-day warranty on spark plugs, which is a big complaint with enthusiasts. Thankfully, when you look at the reviews, you gain some peace of mind knowing that premature failure likely won't happen.
Features:
Compatibility: 1999-2013 Chevrolet Silverado/Tahoe/Express
Material: Copper
Longevity: 30,000 miles
Gap: 0.040″
Manufacturer Heat Range: 5
Included in Pack: 1
Warranty: 60-Day
V-Groove Technology
| | |
| --- | --- |
| Pros | Cons |
| Low cost | Short service life |
| Reliable brand | Short warranty length |
| Advanced V-Groove technology | |
| Improves performance | |
2. NGK # 3186 Review – Best Platinum Silverado Spark Plugs
If you want something with better performance from NGK, consider these platinum plugs instead. The G-Power plug is one of the best from this manufacturer. It provides power and durability that you can rely on. The fine pure platinum electrode tip won't disappoint.
The G-Power lineup is known for better starting power, superior acceleration and a boost in fuel economy. You also get eight plugs for a reasonable price, making your tune-up cheaper than expected. In fact, you might spend more on copper spark plugs than this set.
While the plugs are highly rated and customers are thrilled with the performance, you must remember that the company only offers a 60-day warranty. This may not seem long enough to some people, but there's very little chance you will ever need it.
Features:
Compatibility: 1999-2013 Chevrolet Silverado/Tahoe/Express
Material: Platinum
Longevity: 60,000 miles
Gap: 0.040″
Manufacturer Heat Range: 5
Included in Pack: 8
Warranty: 60-Day
G-Power Lineup
| | |
| --- | --- |
| Pros | Cons |
| Reasonable cost | Only 60-day warranty |
| Reliable brand | |
| Superior customer reviews | |
| Longer service life | |
Sale
3. ACDelco 41-962 Double Platinum Review – Best Small Engine Spark Plug
These 2002 Chevy Silverado spark plugs are a great OEM replacement for your pickup. ACDelco understands the ins and outs of the Vortec engine, making it the best manufacturer for the job. Not only are these budget-friendly, but they provide a double platinum construction for a longer life.
The special seal utilizes glass to create a gas-tight construction to reduce interference. Plus, with perfect spark plug energy regulation, you know these will last. The double platinum design also supplies a consistent voltage, ensuring better fuel economy and performance.
The biggest issue with these OEM spark plug replacements is the price. They are going to cost nearly double some of the other models we review but don't offer that much more service life. However, the extra money spent will show up in the performance of your truck, especially if you are hard on it.
Features:
Compatibility: 1999-2013 Chevrolet Silverado/Tahoe/Express
Material: Double Platinum
Longevity: 60,000 miles
Gap: 0.040″
Manufacturer Heat Range: 14
Included in Pack: 1
Warranty: 7-Year
Unique Seal
| | |
| --- | --- |
| Pros | Cons |
| Superior performance | Costs more |
| Lengthy warranty | |
| OEM replacement | |
| Double platinum construction | |
Sale
ACDelco GM Original Equipment 41-962 Double Platinum Spark Plug (Pack of 1)
One-piece, fired-in suppressor seal blends three glass types for a gas-tight seal that helps reduce radio frequency and engine interference, regulate spark plug energy, and protect against compression pressures for long life
Double platinum point pad on center and ground electrode offer excellent durability and consistent voltage demands to help reduce wear on ignition system
Pure copper core results in cooler electrode temperature for maximized durability and fouling resistance
Some ACDelco GM Original Equipment parts may have formerly appeared as GM Genuine Parts (OE) or ACDelco Professional
ACDelco GM Original Equipment parts are designed, engineered and tested to rigorous standards, and are backed by General Motors
4. NGK V-Power Review – Best Spark Plug Set
Consider grabbing an entire set of 2008 Silverado spark plugs for your next tune-up. These V-Power spark plugs offer the performance you need without breaking the bank. As with the other option we previously discussed, you get plugs complete with V-Groove technology for superior ignitability.
Plus, you won't have to worry about these fouling out prematurely in the Vortec motor. You might get a boost to fuel economy and acceleration with this simple set, plus get protection from wear. While they are constructed from copper, they are still durable.
However, we can't help recommend NGK because of the superior reviews. This company makes some of the best spark plugs on the market, even if there is only a 60-day warranty on the parts. It's clear that NGK can be trusted with your Chevy Silverado needs.
Features:
Compatibility: 1999-2013 Chevrolet Silverado/Tahoe/Express
Material: Copper
Longevity: 30,000 miles
Gap: 0.040″
Manufacturer Heat Range: 5
Included in Pack: 8
Warranty: 60-Day
V-Groove Technology
| | |
| --- | --- |
| Pros | Cons |
| Low cost | Only 60-day warranty |
| Great customer reviews | |
| Complete set | |
| Reliable ignitability | |
8 pc NGK V-Power Spark Plugs compatible with Chevrolet Silverado 2500 4.8L 5.3L 6.0L V8 1999-2014
This 8 pack NGK V-Power Spark Plug is compatible with Chevrolet Silverado 2500 2014, 2013, 2012, 2011, 2010, 2009, 2008, 2007, 2006, 2005, 2004, 2003, 2002, 2001, 2000, 1999 4.8L 5.3L 6.0L V8
Genuine NGK Parts
5. Champion Platinum Power 3015 Review – Best Performance Spark Plug
You might need to spend a little more to get the performance you are looking for, but it will be well worth the extra cost. These Champion plugs are worth every extra penny, according to the customer reviews that currently exist, although we wish there were more of them.
With the V-trimmed ground electrode, the spark has a better focus. Plus, the heat-active alloy guarantees the electrode reaches optimal temperatures. Plus, a proper gap gives you the right level of voltage for superior ignitability. Swap this out for your fouled-out plugs and there should be a huge difference in performance.
Champion is an auto parts manufacturer that you can count on. Plus, the supplier offers a 1-year warranty, ensuring your tune-up was worthwhile. It's unlikely that you will need to deal with warranty support, but if you should, Champion seems like a decent company to work with.
Features:
Compatibility: 1999-2013 Chevrolet Silverado/Tahoe/Express
Material: Platinum
Longevity: 60,000 miles
Gap: 0.040″
Manufacturer Heat Range: 14
Included in Pack: 1
Warranty: 1-Year
Heat-Active Alloy
| | |
| --- | --- |
| Pros | Cons |
| Reliable performance | Lack of customer reviews |
| Longer service life | More expensive |
| 1-year warranty | |
| Trustworthy company | |
6. ACDelco R44LTSM Review – Best Copper Spark Plugs
Your Chevy Vortec engine requires quality care, but you don't need to spend a lot for maintenance. With a copper OEM replacement, you can save money on the tune-up and still get better performance than with the fouled-out plugs that are currently in your truck engine.
While these are considered typical copper spark plugs, they do contain a black onyx coating to reduce corrosion, which is a big plus and worth the extra money. Plus, the copper core provides a good heat transfer to maximize durability as much as possible.
With the ribbed suppressor seal, you get further resistance from wear which prevents misfires for a smooth ride. As with all ACDelco parts, you know they are built to work with your Chevy engine. There's no doubt that they will be a superior fit and provide the performance you want. However, you will need to change them more frequently than you might want.
Features:
Compatibility: 1999-2013 Chevrolet Silverado/Tahoe/Express
Material: Copper
Longevity: 30,000 miles
Gap: 0.040″
Manufacturer Heat Range: 11
Included in Pack: 1
Warranty: 1-Year
Ribbed Suppressor Seal
| | |
| --- | --- |
| Pros | Cons |
| Reasonable cost | Short service life |
| OEM replacement | |
| 1-year warranty | |
| Black Onyx Coating | |
Sale
ACDelco GM Original Equipment R44LTSM Conventional Spark Plug
Black Onyx coating helps reduce corrosion
Copper core provides great heat transfer and helps maximize plug durability
Ribbed suppressor seal extends resistance and helps prevent spark 'flash over' and misfires
Nickel-chrome alloy sheathing helps prevent corrosion on center electrode
Available for use in Marine applications
When Should the 4.8 Vortec Spark Plugs Be Changed?
When should you change Chevy spark plugs? Some types will last 100,000 miles, but not the copper variety. These might need to be replaced much more frequently, maybe even every 30,000 miles if you are hard on your truck. Check your owner's manual to find the recommended service interval and watch for these signs that your truck needs a tune-up.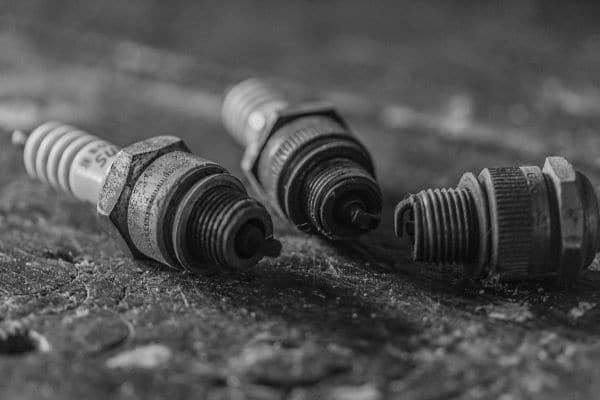 Strange Sounds: If the pistons aren't operating correctly, sounds are going to occur. These noises might sound like a rattling or knocking. Most often, you hear these because of misfiring spark plugs caused by old or fouled-out equipment. Typically, you can use an OBDII scanner to see if one of the cylinders is misfiring.
Difficulty Starting Truck: Spark plugs are essential for starting your Chevy engine. If the plugs wear out, it might be difficult, if not impossible, to start your Silverado. This would be the case if any part of the ignition system goes bad, but the spark plugs are one of the easier components to replace.
Trouble Accelerating: Old plugs will cause acceleration to suffer. When you notice a lag with the response of your Silverado, you might need to change the plugs.
Reduced Fuel Economy: When the engine can't operate efficiently, your truck burns more fuel, thereby increasing how much fuel you use per mile. Keep track of the fuel economy to ensure your engine is fully optimized.
How to Gap Spark Plugs for 4.8 Vortec Engines
Even if you find the best spark plugs for horsepower, you will need to check the gap on them. If the gap is wrong, you will notice trouble with the engine performance. Whether the engine starts to misfire or it burns more fuel, the truck struggles to do what it needs to. That's why you must always check the gap when the plugs arrive. If it is too small, you end up with a weaker spark and the combustion process won't complete. On the flip side, the wide gap prevents the spark from firing, causing other performance problems, most noticeable when traveling quickly.
Here are some tips if you want to gap your Vortec spark plugs.
Determine what gap you should be using. This information is found in the Chevy truck service manual.
Clean off the spark plugs, making sure all contaminants and dirt are removed.
Use a spark plug gap gauge and measure the distance. Write down the measurement so you can compare it with the necessary specs.
Make any required adjustments by using the gauge tool.
To narrow the spark plug gap, you will bend the ground electrode inward carefully,
On the other hand, widening the spark plug gap requires you to bend the ground electrode out carefully.
Double check your spark plug gap to ensure it is right.
Here's a helpful video about gapping a spark plug if you need visual support.
Installing the Best Small Engine Spark Plugs for Chevy
You don't need any special experience to change your Chevy Silverado spark plugs. With a few basic tools and some extra time, you can perform a tune-up.
Tools Needed
Ratchet set
Extension
Socket set
Spark plug socket
8 spark plugs
Anti-seize lube
Magnet for removing plugs
Spark plug gap tool
Instructions
Park on level ground and pop the hood.
Take off the engine cover.
Remove the coil packs.
Using your socket, remove a plug. Depending on the location, you may need an extension.
Check the new plug gap according to the steps above.
Place some anti-seize lube on the new plug. Make sure it is evenly covered, but it should never be dripping.
Make sure each spark plug is tightened according to the factory torque specs. This information is found in the service manual. If you over-torque the plugs, you might not be able to remove them again.
Put the coil pack back in place and tighten it accordingly.
Repeat these steps with each spark plug.
Test drive your Silverado to ensure optimal performance.
It isn't difficult to change your own spark plugs, but if you need a visual explanation, this video might help.
4.8 Vortec Spark Plug FAQ
What is a 4.8 Vortec engine?
The Chevy 4.8 Vortec engine is a small-block V8 made by GM from 1999 through 2013. They were eventually replaced by the 5.3 Vortec that contains Active Fuel Management. Throughout its years, there were three variants produced, the LR4 (Gen II), LY2 (Gen III) and the L20 (Gen IV). You can find these motors in the Silverado trucks, along with the Chevy Express, GMC Savana, Chevy Tahoe and GMC Yukon models. Actually, the 4.8L engine is very similar to the 5.3L, except it has less displacement and less stroke.
What are the most common 4.8 Vortec complaints?
The 4.8L Vortec is considered a reliable engine, but there have been some complaints throughout the years, many of which occurred with the 5.3L engine too. The most popular complaint is a faulty intake knock sensor, but close behind is a water pump failure. Additionally, it seems the fuel pump fails while the intake manifold and gasket leak air.
How often should the 4.8 Vortec spark plugs be replaced?
Factory spark plugs should be changed after 30,000 miles. However, if you upgrade to a better style and construction, you might be able to get 100,000 miles out of your new spark plugs. Of course, if you are hard on your truck or do a lot of towing, they might not last that long.
Do 4.8 Vortec spark plug replacements improve performance?
Your fouled-out plugs are dragging the performance of your truck down. By replacing them with a better quality plug, you are going to notice a bump in horsepower and more responsive performance.
How much does it cost to change 4.8 Vortec spark plugs?
You might spend around $100 to get the Silverado spark plugs. If you can't put them in yourself, it might cost another $150 to $200 for the professional labor.
How many spark plugs are in a 4.8 Vortec engine?
The 4.8 Vortec engine is an eight-cylinder engine. For that reason, you can expect to find eight spark plugs, one for each cylinder, unlike Dodge Hemi spark plugs which include two per cylinder.
Conclusion
If you want the best small engine spark plug, it will serve you well to review this guide. We've picked some of the top performers as well as some lower budget options if you need to save money. Either way, installing new spark plugs is going to help you achieve better performance.
Summary of our top picks:
Sale
Sale
ACDelco GM Original Equipment 41-962 Double Platinum Spark Plug (Pack of 1)
One-piece, fired-in suppressor seal blends three glass types for a gas-tight seal that helps reduce radio frequency and engine interference, regulate spark plug energy, and protect against compression pressures for long life
Double platinum point pad on center and ground electrode offer excellent durability and consistent voltage demands to help reduce wear on ignition system
Pure copper core results in cooler electrode temperature for maximized durability and fouling resistance
Some ACDelco GM Original Equipment parts may have formerly appeared as GM Genuine Parts (OE) or ACDelco Professional
ACDelco GM Original Equipment parts are designed, engineered and tested to rigorous standards, and are backed by General Motors
8 pc NGK V-Power Spark Plugs compatible with Chevrolet Silverado 2500 4.8L 5.3L 6.0L V8 1999-2014
This 8 pack NGK V-Power Spark Plug is compatible with Chevrolet Silverado 2500 2014, 2013, 2012, 2011, 2010, 2009, 2008, 2007, 2006, 2005, 2004, 2003, 2002, 2001, 2000, 1999 4.8L 5.3L 6.0L V8
Genuine NGK Parts
Sale
ACDelco GM Original Equipment R44LTSM Conventional Spark Plug
Black Onyx coating helps reduce corrosion
Copper core provides great heat transfer and helps maximize plug durability
Ribbed suppressor seal extends resistance and helps prevent spark 'flash over' and misfires
Nickel-chrome alloy sheathing helps prevent corrosion on center electrode
Available for use in Marine applications