The engine in your vehicle needs constant care if you want it to continue running. However, car maintenance becomes even more critical once the miles start to rack up on the odometer. To help you get more life out of your engine, we look at the best high mileage oil for your car, truck or SUV.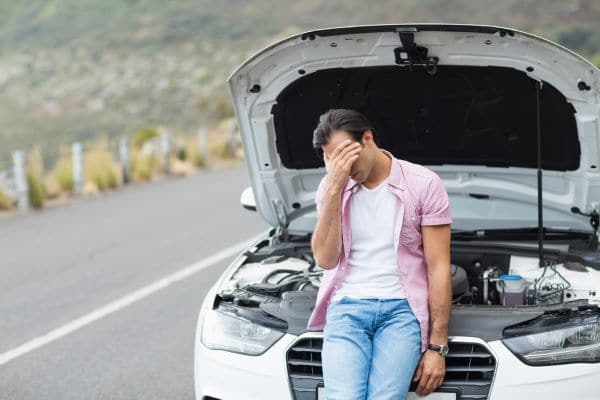 What is Motor Oil?
Engine oil is a lubricant meant to care for internal combustion engines. Some of the formulations include a mixture of base oils along with special additives, detergents and anti-wear properties that help keep the engine running at optimal levels.
Why Should You Change the Motor Oil?
Changing the motor oil is part of regular service. The interval between changes will depend on what type of oil you buy. However, there are five main reasons you should be changing the motor oil regularly.
Engine oil is responsible for lubricating the parts. If lubrication isn't sufficient, the metal components begin to wear against one another, causing unneeded friction.
Motor oil cools the engine. Without the right amount of lubrication, heat begins to build up.
Oil reduces sludge buildup. Fresh oil helps to remove and clean out any sludge that is building up in the motor.
Gas mileage is improved. As the engine receives what it needs, it can run better, which translates into improved performance and fuel economy.
Car longevity is lengthened. With the right engine care, you can keep your motor running even longer.
Types of Motor Oil
As you look for engine oil, you will come across these three top types.
Mineral Motor Oil
This petroleum-based oil is made from all-natural ingredients. This is otherwise known as conventional oil and used to be the only kind available to buy. These are the cheapest oils but not usually the best for high-mileage engines. Plus, this oil has to be changed most frequently.
Synthetic Motor Oils
The synthetic oil offers superior protection and lubrication. It's become the industry standard because of these protections. This type of motor oil is created in the lab and includes special additives for better engine care. However, synthetic oil is the most expensive you can purchase but requires far fewer changes.
Synthetic-Mineral Blend
This mixture of synthetic and mineral oil offers many of the positive benefits of the expensive type, but for slightly less money. However, it won't reach the full potential of the synthetic and does require changing a little more frequently.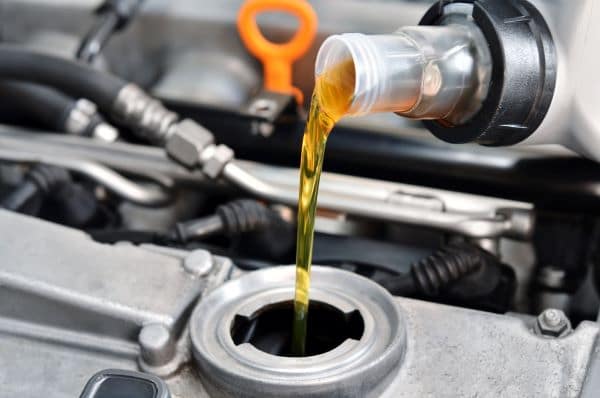 High-Mileage Motor Oil Buying Considerations
Before you purchase any motor oil, you should evaluate it based on these factors.
Viscosity
Engine oil viscosity tells you what the consistency or thickness is. The majority of gas engines use a viscosity grade of 5W-30, 5W-20 or 0W-20, while a diesel engine might require 15W-40 or 5W-40. The number with the W indicates the thickness in cold temperature, while the second number is at normal operating temperatures.
Driving Style
If you are hard on your car through towing, hauling or driving in extremes, your engine is going to require more care. Consider upgrading to synthetic or a blend with special additives designed for what your motor needs.
Additives
Each brand uses a different formulation of additives. You will find anti-foaming agents, detergents, conditioners, corrosion inhibitors, dispersants, antioxidants, anti-wear agents and viscosity index improvers. Determine what additives you need for your vehicle and choose a brand that suits you best.
Compatibility
You don't want to buy 10W30 synthetic oil if your engine calls for something different. You could do a lot of damage to the motor if the wrong oil is used. Your 5.7 Hemi might require different oil than a 5.9 Cummins. Follow all recommendations found in the owner's manual.
5 Best Motor Oil for High Mileage Engines: Our Top Reviews
1. Castrol GTX High Mileage Oil – Best Motor Oil for High Mileage Engine Review
Castrol GTX is a special motor oil blend that includes additives for your high mileage motor. The detergents ensure there is no sludge build up and there are seal conditioners included that help protect those valuable components from leakage.
Castrol provides numerous size options to ensure you have the right amount of oil for your change, whether you have a small, compact car or large SUV. Keep in mind that this Castrol High Mileage oil is a synthetic blend, which helps keep the price down. If you are willing to spend more, you might get better protection from one of our fully synthetic options.
Features:
Types: Synthetic Blend
Viscosity: 10W30
Sizes: 1 Quart, 5 Quart, 15 Quart, 6 Gallon
Remove Sludge Buildup
| | |
| --- | --- |
| Pros | Cons |
| Reasonable cost | Not full synthetic |
| Includes special detergents | |
| Comes in many size options | |
| Highly rated to protect engine | |
Castrol GTX High Mileage 10W-30 Synthetic Blend Motor Oil, 5 Quarts
Phosphorus Replacement Technology to help extend the life of the emission system
Superior dispersancy that fights sludge build up
Exceptional oil burn-off protection exceeding industry standards, based on API and ACEA volatility specifications
Seal conditioners to help reduce leaks
Advanced additives that minimize engine wear
2. Mobil 1 Extended Performance High Mileage – Best Synthetic Oil Review
This Mobil 1 5W30 High Mileage motor oil is considered a premium option for your older model. It's made to protect a worn-out engine from further wear, especially if you do a lot of city driving. The special seal conditioner keeps all components flexible to reduce the chance of leakage.
There are also special detergents to reduce any buildup that might occur over time. You will have a hard time finding anyone unhappy with this Mobil 1 High Mileage oil, but sometimes the price can be a little higher than you might expect. Still, it's cheaper than a new engine.
Features:
Types: Synthetic
Viscosity: 5W30
Sizes: 5 Quart, 15 Quart
Seal Conditioners
| | |
| --- | --- |
| Pros | Cons |
| Full synthetic | Pricey |
| One of the most trusted brands | |
| Prevents leaks | |
| Removes sludge buildup | |
Sale
Mobil 1 High Mileage Full Synthetic Motor Oil 5W-30, 5 Quart
Mobil 1 High Mileage full-synthetic motor oil 5W-30 is designed for engines with over 75,000 miles to go up to 10,000 miles between oil changes.*
Utilizes Mobil 1's signature Triple Action Formula to deliver outstanding engine performance, protection, and cleanliness
Meets ILSAC GF-6 standards to help provide low-speed pre-ignition (LSPI) and timing chain wear protection while keeping your engine clean and helping to improve your fuel economy
Provides excellent internal engine heat protection (up to 500 degrees F) and low temperature protection (to -30 degrees F)
Helps extend engine life by working to prevent damaging deposits and sludge buildup
3. Pennzoil Platinum High Mileage – Best Oil for Sludge Buildup Review
The Pennzoil High Mileage motor oil is known for cleaning out buildup like a boss. The 5W-30 engine oil is fully synthetic combined with the best detergents. It's rated to keep pistons 45% cleaner than industry standards, so it's like having an engine insurance policy.
It also delivers less oil burn than some of the formulas made from crude oil. With the special formula, you retain all of the horsepower you want from your older engine. Sadly, there aren't a lot of size options with this motor oil, but you will probably use 5-quarts without any trouble.
Features:
Types: Synthetic
Viscosity: 5W30
Sizes: 5 Quart
Effective Detergents Included
| | |
| --- | --- |
| Pros | Cons |
| Full synthetic | Lack of size options |
| Powerful cleaning formula | |
| Less frequent oil changes | |
| Highly rated | |
Pennzoil Platinum High Mileage Full Synthetic 5W-30 Motor Oil for Vehicles Over 75K Miles (5-Quart, Single-Pack)
Full synthetic 5W-30 engine oil made from natural gas, not crude, using Pennzoil's patented gas-to-liquid PurePlus Technology
Designed for for vehicles with over 75,000 miles
Pennzoil Platinum High Mileage 5W-30 keeps pistons up to 45% cleaner than the toughest industry standard (Based on Sequence IIIH results)
No other leading high mileage motor oil provides better protection from friction (Based on Sequence IVA wear test using SAE 5W-30)
Formulated to deliver less oil burn off than high mileage motor oils made from crude oil
4. Castrol Edge High Mileage – Best Extended Performance Motor Oil Review
If your engine has more than 75,000 miles on it, this Castrol formula might suit you the best. It's a fully synthetic formula that focuses on both the short and long-term performance of your engine. The extra fluid titanium technology increases the oil film strength to reduce breakdown, meaning you can go longer without an oil change.
Plus, the additives ensure you won't be worrying about leaks or excessive oil burn. It's even rated to improve the fuel economy, which means you spend less at the pump. On the downside, you are going to spend a little more, but driving longer without an oil change should make up for that cost.
Features:
Types: Synthetic
Viscosity: 5W30
Sizes: 1 Quart, 5 Quart, 15 Quart
Titanium Technology
| | |
| --- | --- |
| Pros | Cons |
| Increases oil film strength | More expensive |
| Improves fuel economy | |
| Full synthetic | |
| Go longer between oil changes | |
Sale
Castrol Edge High Mileage 5W-30 Advanced Full Synthetic Motor Oil, 5 Quarts
Titanium Strong For Maximum Engine Performance In Vehicles With Over 75,000 Miles
Maximizes Short And Long Term Engine Performance On High Mileage Engines
Boosted With Extra Fluid Titanium Technology To Increase Oil Film Strength And Reduce Film Breakdown
Reduces Leaks, Oil Burn Off And Power-Robbing Deposits
5. AmazonBasics High Mileage Motor Oil – Best Value Review
You don't need one of the top brands to get the performance you seek. With the AmazonBasics brand, you get the synthetic oil you want for a reasonable cost. This formula ensures you always get the best performance from your engine, no matter how old it is. Plus, it prevents the buildup that leads to corrosion or rust.
Special additives are included to reduce friction and lower the exhaust emissions, which is a common problem in high-mileage vehicles. The only downside is that Amazon isn't an oil manufacturer but simply a distributor. Some people have more confidence going with a brand name.
Features:
Types: Synthetic
Viscosity: 5W30
Sizes: 1 Quart, 5 Quart
Prevents Buildup
| | |
| --- | --- |
| Pros | Cons |
| Reduces friction | No brand name |
| Full synthetic | |
| Highly rated | |
| Increases performance | |
Amazon Basics High Mileage Motor Oil - Full Synthetic - 5W-30 - 5 Quart
5 quarts of high-mileage full synthetic 5W-30 motor oil; ideal for engines over 75,000 miles and for longer drain intervals
Prevents build up that can cause rust and corrosion
Reduces friction for less engine wear; helps reduce exhaust emissions
High resistance to viscosity and thermal breakdown
Bonus Review: Liqui Moly Oil Additive Review
With the Liqui Moly Oil Saver, you can reduce oil consumption from the valve guides and piston rings on your high mileage vehicle. It also prevents blue and smoky exhaust fumes and stops leaks from the seals. The formula is simple to use and highly rated, with customers praising the way it keeps engines running longer. We highly recommend pairing this formula with the best high mileage oil for optimal results.
Liqui Moly 2020 Motor Oil Saver - 300 ml
Reduces oil consumption via the piston rings and valve guides
Prevents blue, smoky exhaust fumes
Prevents leaks due to leaks at elastomeric seals
Regenerates engine seals made of plastic and rubber
Prevents pollution of the environment due to oil dripping from the engine
How to Change Motor Oil
Depending on what vehicle you drive, you might face different oil change instructions, but these are the basic steps.
Jack up the vehicle.
Place an oil drain pan below the plug and remove it.
Allow all of the engine oil to drain out.
Remove the old oil filter.
Replace the drain plug.
Lubricate the new oil filter with some oil and install it.
Fill the engine back up with fresh oil.
Run the engine and watch for leaks.
Check the engine oil level and top it off if needed.
It's really that simple. You can save a lot of money on an oil change if you do it yourself.
Here's a helpful illustration if you need guidance.
High-Mileage Oil FAQs
How Many Miles is Considered High Mileage?
The car is considered high mileage once it hits 75,000 miles. Not coincidentally, this is also the same time that many people choose to trade in the vehicle and drive a newer model.
How often should I change my high-mileage oil?
It depends on what kind of oil you use. If you are changing conventional oil, you likely need an oil change every 3,000 miles. However, synthetic and blends can go 5,000 or more between oil changes. Reference the information from the oil manufacturer to determine what's best for your car.
Does high-mileage oil make a difference?
High-mileage oil contains special ingredients that care for your older engine. You will find antioxidants, conditioners, detergents, plus friction additives that prevent further damage. Plus, there might be seal conditioners included that help to increase the flexibility and restore shape to these worn-out parts and prevent seals for leaking. High-mileage oils are worth the small added expense you pay.
Can I mix high-mileage oil and regular oil?
Mixing different types of oil won't hurt anything. If you are changing your synthetic oil and run out, it would be okay to top off with conventional oil. What you don't want to do is mix viscosities. This could cause damage to the motor.
Is Peak Motor Oil Any Good?
We didn't include Peak motor oil in our reviews because of mixed feelings. Some people felt that it is a lower-grade motor oil and quite frankly, it's not worth taking the risk.
Conclusion
If you want the best high mileage motor oil, you owe it to yourself to choose an option from our extensive reviews. These have been regularly rated as the top choices, ensuring your engine gets the care it needs for many more miles.
Here's a recap of our top 5:
Castrol GTX High Mileage 10W-30 Synthetic Blend Motor Oil, 5 Quarts
Phosphorus Replacement Technology to help extend the life of the emission system
Superior dispersancy that fights sludge build up
Exceptional oil burn-off protection exceeding industry standards, based on API and ACEA volatility specifications
Seal conditioners to help reduce leaks
Advanced additives that minimize engine wear
Sale
Mobil 1 High Mileage Full Synthetic Motor Oil 5W-30, 5 Quart
Mobil 1 High Mileage full-synthetic motor oil 5W-30 is designed for engines with over 75,000 miles to go up to 10,000 miles between oil changes.*
Utilizes Mobil 1's signature Triple Action Formula to deliver outstanding engine performance, protection, and cleanliness
Meets ILSAC GF-6 standards to help provide low-speed pre-ignition (LSPI) and timing chain wear protection while keeping your engine clean and helping to improve your fuel economy
Provides excellent internal engine heat protection (up to 500 degrees F) and low temperature protection (to -30 degrees F)
Helps extend engine life by working to prevent damaging deposits and sludge buildup
Pennzoil Platinum High Mileage Full Synthetic 5W-30 Motor Oil for Vehicles Over 75K Miles (5-Quart, Single-Pack)
Full synthetic 5W-30 engine oil made from natural gas, not crude, using Pennzoil's patented gas-to-liquid PurePlus Technology
Designed for for vehicles with over 75,000 miles
Pennzoil Platinum High Mileage 5W-30 keeps pistons up to 45% cleaner than the toughest industry standard (Based on Sequence IIIH results)
No other leading high mileage motor oil provides better protection from friction (Based on Sequence IVA wear test using SAE 5W-30)
Formulated to deliver less oil burn off than high mileage motor oils made from crude oil
Sale
Castrol Edge High Mileage 5W-30 Advanced Full Synthetic Motor Oil, 5 Quarts
Titanium Strong For Maximum Engine Performance In Vehicles With Over 75,000 Miles
Maximizes Short And Long Term Engine Performance On High Mileage Engines
Boosted With Extra Fluid Titanium Technology To Increase Oil Film Strength And Reduce Film Breakdown
Reduces Leaks, Oil Burn Off And Power-Robbing Deposits
Amazon Basics High Mileage Motor Oil - Full Synthetic - 5W-30 - 5 Quart
5 quarts of high-mileage full synthetic 5W-30 motor oil; ideal for engines over 75,000 miles and for longer drain intervals
Prevents build up that can cause rust and corrosion
Reduces friction for less engine wear; helps reduce exhaust emissions
High resistance to viscosity and thermal breakdown