Mercedes is known for its impeccable safety standards, and one of the worst nightmares for a Mercedes driver would be losing the keys to his/her Mercedes. Mercedes is a premium brand, and the key replacement could cost up to $200-$300, which would be too costly for some people.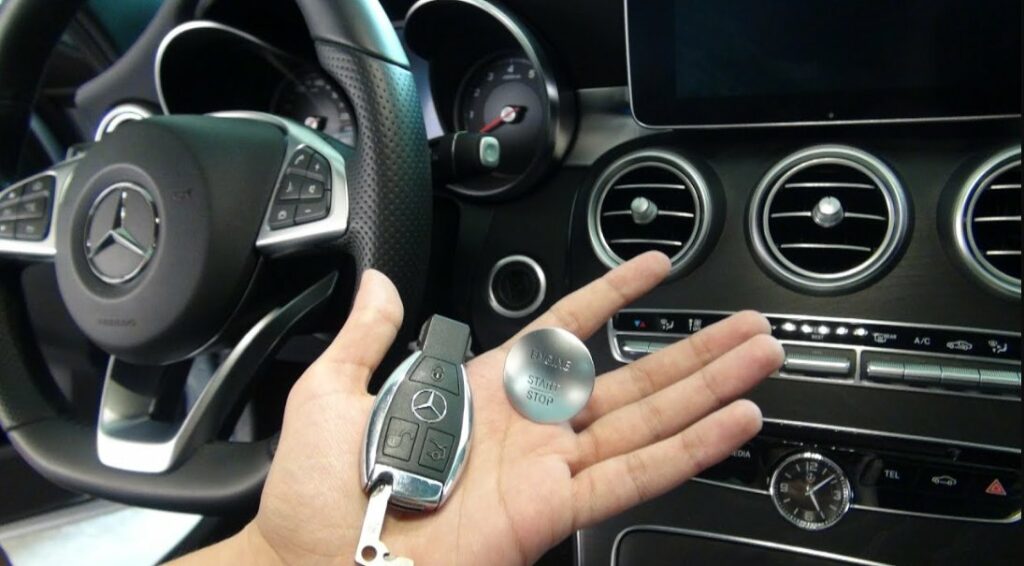 The Mercedes dealership option might be the worst case you have to go through as it will leave a hole in your pocket, so try to go for affordable ways to get your keys.
---
Cheapest Way to Replace A Mercedes Key
Well, I have loosened my Mercedes key once and had to go for cheaper alternatives to get the keys as the car dealership option was very expensive, so here are some cheapest way to replace a Mercedes key.
🚗 Local Locksmith
Contacting a local locksmith is one of the best alternatives to go with in case of Key replacement. You need to get a locksmith who is an expert in Mercedes cars and is skilled in handling the locking system of Mercedes.
Locksmiths are usually mobile and are very easy to get in touch with. Calling a locksmith might be an excellent idea and somewhat less time-consuming. Some locksmiths who have technical knowledge about the electronic locking system of the Mercedes car can cut out the keys and even code it for you.
After explaining the whole situation to the locksmith, it will usually take about 1 to 2 hours for the locksmith to carve the keys. Mercedes was one of the first companies to install an electronic locking system in cars, so it makes sure that your locksmith knows how to handle the systems carefully.
You should always look for an automobile locksmith that offers:
Locksmith is free on board to repair.
Locksmith should have prior knowledge of the electronic locking system.
It will be an addition if the locksmith has expertise in Mercedes cars.
Provides a transponder key.
Should know how to code.
Locksmith offers full transparency.
🚗 Find it on Amazon's "Your Garage" section
Yes! there would be many of you who might not be aware that you can even shop for spare keys on amazon for your Mercedes.
You need to have an Amazon account; if you do not have an amazon account, you can create it for free on the Amazon app or the website, whichever you prefer. Once you create your amazon account, head towards the search menu and search for the Mercedes spare key, you will find a ton of keys available to buy whichever Mercedes variant you are looking for.
By entering the name of your Mercedes variant, you can alter the searches and focus on only those suitable products for your variant. This would save your time running unnecessary searches.
Getting your key from amazon is a cheaper option than a dealership, but it is a more time-consuming option as you would have to wait until the key is delivered to your doorstep. So it is somewhat more time taking.
If you go for the non-coded key option, you would have to code it yourself. This could be a hectic job if you are not from a technical background or if you don't know how to code. Get a key that suits your Mercedes car variant and is operable with car locking and security systems.
🚗 Coding your key
Coding your key is something that sounds cool, but this might turn out to be a hectic job for you. It seems easy to write a piece of code and then run it but coding a Mercedes key is not that simple.
If you are thinking of coding your Mercedes key on your own, then youtube might be the best bet for you rely upon. There are various tutorials present on youtube and a ton of resources available on the internet on how to code your Mercedes key on your own.
Here's a video I found useful:
You can go with this option if you are tech-savvy and have a command of the technology that would require you to code the key all by yourself. Remember, the key can be coded once to work with a single vehicle.
Speaking from the cost point of view, coding your key is the cheapest way as it would only require technical knowledge and a spare key, not any other additional cost to bear.
So you can code your key if you have the right knowledge of programming keys.
---
Can Mercedes-Benz keys be tracked?
Although Mercedes provides high-class security and measures to prevent theft, it also provides world-class comfort and a premium driving experience which comes with smart keys to operate the car using the remote feature present in the key you can unlock/lock your car, start/ stop your car engine and even control the sunroof of your car.
But Mercedes does not offer any feature to track your Mercedes-Benz key. However, you can track your car from the Mercedes smart app which is downloadable on your smartphone.
So you should keep your Mercedes car safe and try your best not to lose it. As it is not traceable.
---
How do you start a Mercedes without the key?
You can start a Mercedes car without a key, the reason for you to opt this way to start your Mercedes would be that your car key battery is dead or the key could be damaged. Well here is a step-by-step guide on how to start your Mercedes car without the key: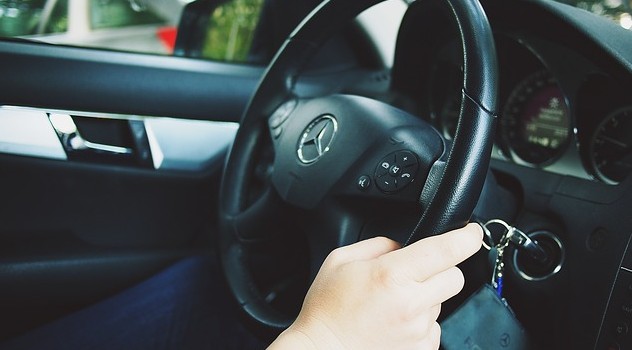 Write a step by step guide:
Step 1 – You can use the metal blade key which is present in your Mercedes-Benz key Fob. Use the metal blade key to manually open the car door. Don't worry if the security alarms start. Once you start the car the alarms would turn off by themselves.
Step 2 – Once you get to the driver's seat then remove the lock from the start/stop ignition button.
Step 3 – Insert the metal key into the ignition. Then hit the brake pedal to make sure the transmission is in the parking position.
Step 4 – Turn the metal key to start the ignition. Remember to release the key as soon as the engine turns over.
Step 5 – Now you are good to go. If the problem remains the same then try to repeat it again for a successful attempt.
---
How long does it take to get a new Mercedes key?
It can depend on the option that you have opted for a replacement of your Mercedes key. If you are going to get it from the Mercedes dealership then it would take around 3-4 days or sometimes even a week to get you. 
If you have opted to order it from the Amazon Garage section then it would not take much time to get the keys to you as Amazon offers fast delivery of the key as compared to the dealership. It is a much better chapter option as you don't need to go anywhere and the keys will be delivered to your doorsteps.
If you are going for the locksmith option this might be the easiest and quicker way to get your key replacement as the locksmith won't take much of your time and will give you the replacement key in no time.
Coding out a Mercedes key for yourself is the most lengthy and laborious process as code out your own key first you need to learn to code and spend time practicing it. But if you are a tech-savvy person and have good knowledge of coding then this option won't take a lot of time.
If you are curious: Why Do I Have to Turn Key Multiple Times to Start Car?
---
Conclusion
Going to the dealership will help you avoid all the complications, but as we are looking for the cheapest way to replace a Mercedes key, the above are the most useful alternative ways to do it.