The car audio is an integral component of every current vehicle. However, it may use a significant amount of power from the battery. As a consequence, it may potentially cause damage to your vehicle's power supply. If this situation continues, you may find yourself stranded someplace with a dead battery.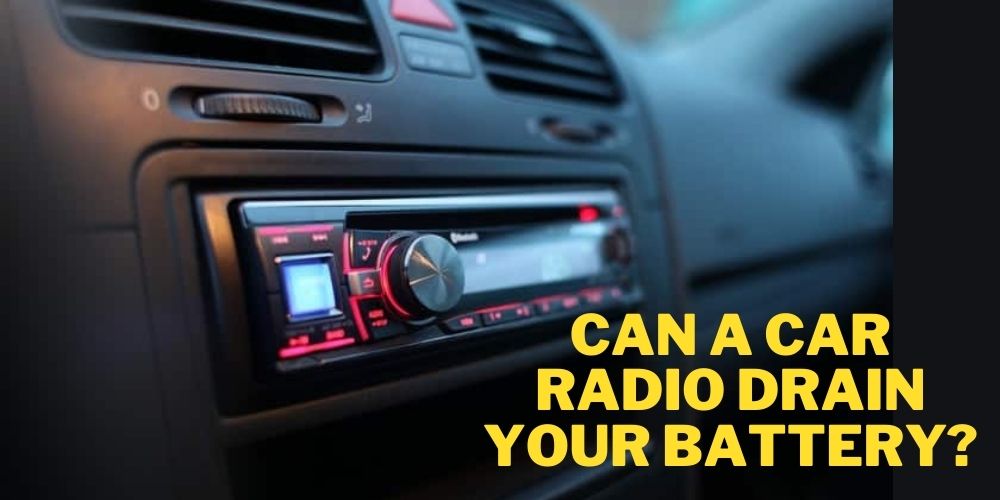 Fortunately, you can learn how to repair vehicle audio that is draining the battery on your own. Various gadgets may cause a "parasitic draw" on your car's battery. One of the most popular devices that may achieve this is your stereo.
Your audio has the potential to deplete the battery slowly. Unfortunately, you may be unaware of how much it drains your battery. If this scenario persists, your battery may be rendered inoperable.
---
How Does a Car Battery Work?
A battery is a device that changes chemical energy into electrical energy via the use of an electronic circuit. They are made up of cells that store chemical energy to generate electricity.
A gasoline or diesel automobile battery typically has six cells, each of which is capable of delivering roughly two volts of electricity. Once the ignition key is in the ignition and you turn the switch or press the 'ON' button, a signal is sent to the battery.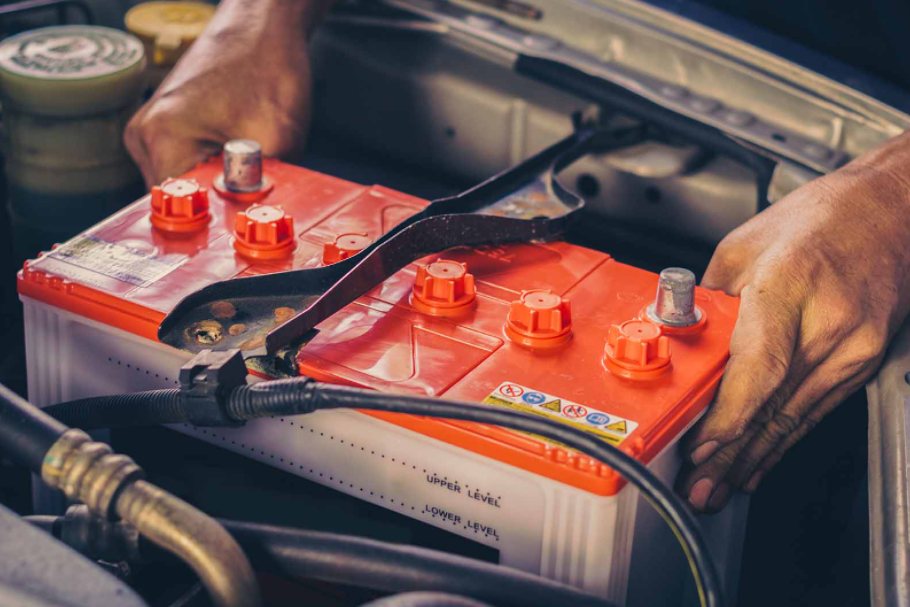 Car batteries convert chemical energy into electrical energy when they get this signal. The engine begins to run as a result of this electrical power. Do the lights and power features are also powered by the battery?
---
Can A Car Radio Drain Your Battery?
Yes. When your battery drains owing to a vehicle stereo, radio, receiver, or head unit, it is due to a process known as "parasitic draw."
This word refers to electrical equipment that draws power from your vehicle when it shouldn't. For example, when the car is turned off or the equipment is not being used.
The stereo is one of the most prevalent sources of parasitic draw among the numerous various items that might deplete your battery.
Various components in your vehicle are powered via a connection to your battery. When you turn on your automobile, it creates energy through the engine. Using battery-powered gadgets in your car, from your car radio might gradually deplete the battery. However, your battery is unlikely to discharge fast.
Running a radio with the motor off in your vehicle might possibly deplete your battery, even though it is rare for most current automobiles.
The length of time you may listen to the radio while the motor is turned off is determined by the audio equipment you're using. A double-din radio with video programming, audio streaming, and GPS uses more power than a regular vehicle radio. Powerful speakers and a subwoofer can deplete your battery since they need more energy to operate.
You May Find Useful: When the Car Battery Keeps Dying but Alternator is Good | How to Test Alternator by Disconnecting Battery
---
Can We Keep Radio On When the Car is Off?
Running a radio in your car while the engine is off may drain the battery, although this is unusual in most modern automobiles. Listening to the radio for many hours with the engine out and your car not starting suggests a problem. In most cases, it is advisable to jump-start your car's battery.
Listening to the radio in your car when the engine is turned off is relatively easy. Take a moment to put your car in neutral before shutting it off. Once the engine is switched off, you may start the vehicle by pressing the start button while keeping your foot on the brakes.
Make sure you get frequent car checks to prevent problems with your battery while listening to the radio. You may see a professional confirm that your battery is in excellent working order.
---
How long does a car battery last with the radio on?
The length of time you may listen to music or radio programs on your vehicle radio using simply a car battery is determined by two factors: the power consumption of your radio and the capacity of your battery.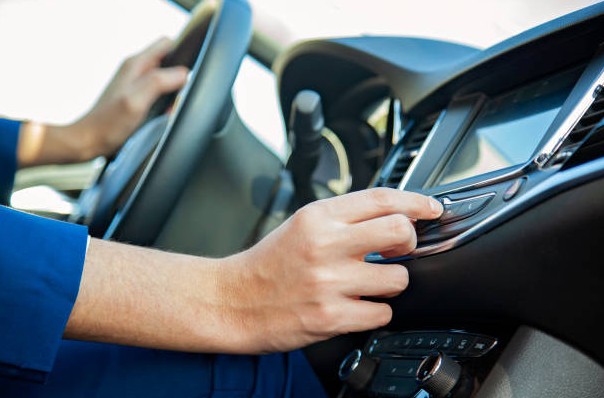 Experts estimate that the radio will function for around 8 hours when utilizing a regular vehicle battery until the car battery dies.
To determine it, just divide the capacity of the vehicle battery by the current rating of the radio. Older vehicle radios would often draw between 0.25 amps and 1.5 amps without amplifiers. With a vehicle battery capacity of roughly 40Ah, it would endure for several hours at a conversational level of loudness.
You may drain a vehicle battery significantly faster than without the radio on. This is due to the radio's additional drain on the battery. Because the radio effectively uses more power, it will take less time to go dead with a 'radio load' than without.
So, how long can you keep your car radio on before battery dies?
In summary, 600 minutes. On your satellite radio (12 volt+), you may be able to listen for 10-20 hours before losing your satellite signal. So, if you keep it on while driving around, you're using a lot of electricity from your battery between charges.
In an ideal world, you would charge your vehicle battery while driving and immediately after you park and switch off the motor, rather than when you get in to go someplace.
---
Can The Radio Drain Car Battery Even When It's Off?
Running your car's radio while the engine is off might drain the battery, although this is unlikely in most modern automobiles. Listening to the radio for many hours with the engine out and your car not starting suggests a problem.
In most cases, it is advisable to jump-start your car's battery. You'll need a pair of jumper wires and a vehicle with a charged battery to achieve this.
If you're concerned that your vehicle radio may have depleted part of your battery, remember to turn it off before attempting to start the car. This will keep the electricity concentrated in the areas where it is most needed.
---
Conclusion
In our automobiles, we all like listening to the radio. This sometimes entails blaring your favorite tunes while driving. Other times, you may just be listening to the radio while sitting in a parking lot or waiting for someone with the motor turned off.
Listening to the radio when the engine is turned off should not affect the battery in a current vehicle. Even utilizing energy, the drain is so tiny that your automobile should be unaffected. With an energy-efficient car radio, this becomes even more important.
However, if you detect any issues with the way your battery operates or the energy consumption of your radio, seek expert assistance. The best approach to safeguard both your automobile and your radio is to take excellent care of both.
This entails investing in routine maintenance, a sound radio installation, and, if required, a periodic examination.