Any truck enthusiast knows there are many reasons to be proud of the 7.3 Powerstroke. After all, it is one of the leading diesel truck engines on the market. However, to get the engine cranked over, you will need the best starter for 7.3 Powerstroke trucks.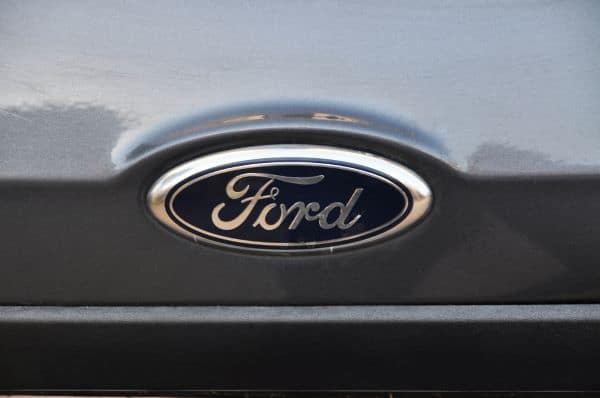 Without this starter, your engine does no good. To help you find the right choice, we evaluate the 7.3 starter options. From budget-friendly options to long-lasting models, we have the one that's right for your Ford truck.
What is a 7.3 Starter?
The starter is a device that cranks or rotates the internal-combustion engine to initiate the normal motor operation. Without a starter, it would be very difficult to start the engine.
The starter motor is the part that cranks the engine. It is made from a DC electric motor and starter solenoid. This motor is powered by the 12-volt battery in your truck. Because it requires a high electrical current, the battery must have sufficient power to get it moving. If the battery is dead, there won't be enough power to crank the engine.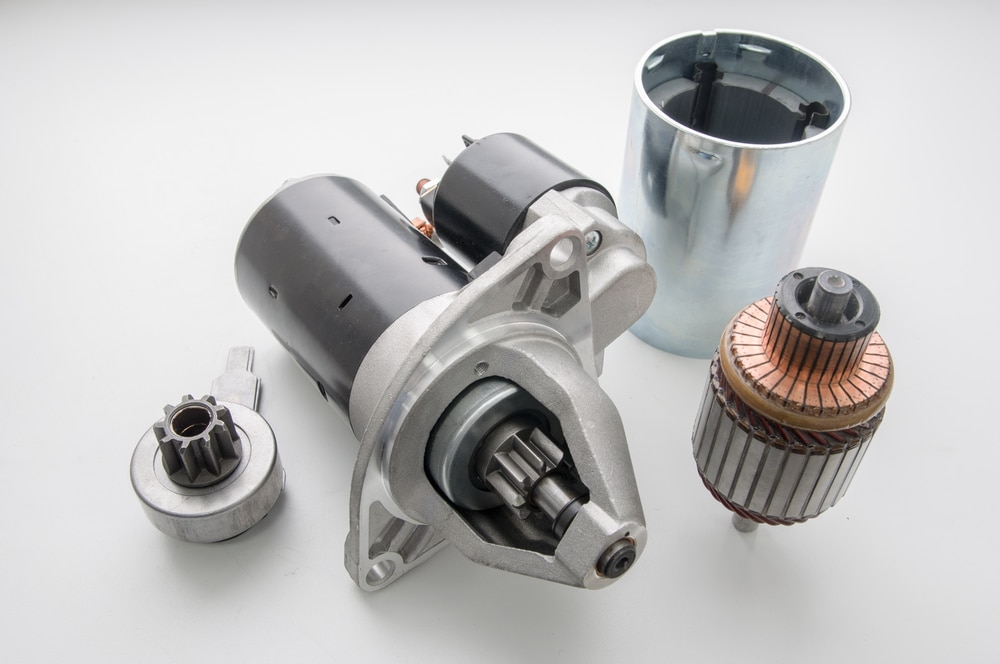 Parts of a 7.3 Powerstroke Starter
To pick the right starter for your 7.3 Powerstroke engine, you must be familiar with all of the parts. Here are the parts you can expect with most starters.
Armature
There is a soft iron core that is surrounded by conductor loops. This part is referred to as the armature. Current running through the commutator bars and loops force the armature to function.
​Solenoid
The solenoid is an electromagnet that is attached to the motor of the starter. Its function is to transmit power from the battery to the starter motor.
Shift Fork
This plunger attaches to the solenoid, creating a pulling and pushing effect to activate the starter drive gear.
Drive Gear
This starter drive gear moves the engine's flywheel, which is attached to the crankshaft. Because the crankshafts move the pistons, the engine is able to start.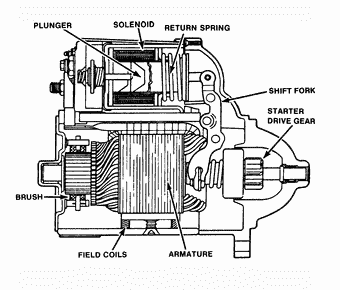 Choosing a 7.3 Powerstroke Starter Upgrade: Complete Buyer's Guide
As you look for a 7.3 starter, you might not know what to look for. Here are three factors that should play a part in making a decision.
Compatibility
The starter you choose must work with your truck. You can't look for a 2002 F250 starter if what you really need is a 2020 F350 starter. Before you go any further, check the starter you want to ensure it fits on your 7.3 Powerstroke truck.
Durability
You don't want to replace the Powerstroke starter again anytime soon. That's why you need to do some research to ensure you get a high-quality replacement. Read through the customer reviews to ensure longevity and choose a brand that is reputable. You might even consider paying more for a starter with a warranty.
Cost
While you might be tempted to buy a cheap starter, it's always wise to invest in the best upgrades for 7.3 Powerstroke. Your extra money will be well-spent, especially when you don't have to replace the starter again down the road.
7 Best 7.3 Upgrades – Top Powerstroke Starters
1. DB Electrical SMT0024 Review – Best OBS Powerstroke Starter
When you look at the DB Electrical starter reviews, it becomes completely clear why this is a top choice. The high-quality design is what truly sets it apart. With the durable magnets that make starting the engine easier and the sealed bearings that keep moisture out, this starter is built to last.
While it is heavy, it is remarkably easy to mount. With a few simple tools, you can replace your Powerstroke starter by yourself and get back on the road. Even with this high-end design and durable construction, you aren't going to spend more than necessary. The price is in line with the other brands from our list.
While nothing is perfect, it's important to note that this starter does face some complaints, but rarely. Occasionally, it appears the starter won't engage the flywheel. However, the company does offer a one-year warranty for additional peace of mind.
Features:
Fits: 1994-2000 F-250 Super Duty, F-350 Super Duty, F-450 Super Duty, F-550 Super Duty
Voltage: 12
Weight: 15.82 lbs.
12 Teeth
Sealed Bearings
1-Year Warranty
| | |
| --- | --- |
| Pros | Cons |
| Durable construction | May not engage flywheel |
| Highly rated | |
| Includes sealed bearings | |
| Comes with a 1-year warranty | |
Sale
DB Electrical 410-48076 Starter Compatible With/Replacement For Ford E-Series Vans, 1995-2000, F150, F250, F350, 94,95,96,97,98 F250 & F450 Super Duty 99-00, Excursion, TM000A19101, 17578N
PEAK PERFORMANCE: This starter delivers reliable power for enhanced starting. Its high-quality build and materials ensure efficient operation, guaranteeing the reliable performance you require.
FAST ENGINE STARTER: The DB Electrical starter is designed for fast and efficient engine ignition. It has sealed housings to prevent residue buildup, along with upgraded copper and silver contacts for enhanced performance.
DURABILITY: This product features high-quality materials and construction, ensuring durability and longevity even in harsh conditions. The starter replacement is designed for simple and straightforward installation, reducing downtime and labor costs.
COMPATIBILITY: The DB Electrical 410-48076 starter is compatible with/replacement for Ford E-Series Vans 1995-2000, Excursion 2000, F-150 to F-350 Pickup (1972-98) 1994-1998, F-250 Super-Duty 1999-2000, F-350 Super-Duty 1999-2000, F-450 Super-Duty
REPLACEMENT: This automotive replacement starter replaces the following OEM part numbers: Arrowhead (OEM) (OLD): M8T50071, M8T50072, Cargo: 112276, Daewoo: MG250421, Ford: F4TZ-11002-A, F5TU-11000-AA, F5TU-11000-AB, F5TU-11000-AD, J & N: 410-48076
2. Rareelectrical Review – Best 7.3 Powerstroke High Torque Starter
Another top Ford F250 starter is this one from Rareelectrical. According to some of the customer reviews, you might be able to experience up to a 50% boost in engine starts. With this construction, it's no wonder it is a top performer. It contains two gears and 13 teeth, plus it is lighter than most.
With the simple mounting holes, you can get it installed in no time. Even if you have no experience, the holes ensure you don't install it wrong. The company computer-tests all its starters to ensure consistency and reliability. Plus, there is a one-year warranty on this model for added protection.
While the 7.3 IDI starter is a top choice and continues to receive superior reviews, there are some people that believe it isn't built as good as some others. If you are concerned about longevity, you might prefer one of the other options.
Features:
Fits: 1994-2003 F-250 Super Duty, F-350 Super Duty, F-450 Super Duty, F-550 Super Duty
Voltage: 12
Weight: 22.9 lbs.
13 Teeth
Two Mounting Gears
1-Year Warranty
| | |
| --- | --- |
| Pros | Cons |
| Lower cost | Not as durable |
| Computer-tested | |
| Faster engine starts | |
| Easy installation | |
RAREELECTRICAL New Starter HIGH Torque Compatible with Ford F-Series Truck 7.3 Diesel 1994-2003 by Part Numbers 228000-8420 168-8125 M008T50071 M8T50071 M8T50071A M8T50072 280-4204 SR7529X 35261220S
Compatible with BOSCH, CAT, CATERPILLAR, DENSO, FORD, LEECE NEVILLE, MAN, MITSUBISHI, MOTORCRAFT and many more... Please verify your OEM part number from your original unit to help ensure fitment.
Replaces: BOSCH: SR7529X, CATERPILLAR: 168-8125 1688125, DENSO: 280-4204 2804204, LEECE NEVILLE: 35261220S, MITSUBISHI: M008T50071 M8T50071 M8T50071A M8T50072, NIPPONDENSO: 228000-8420 2280008420, ITEM DESCRIPTION: STARTER, UNIT TYPE: DENSO, TYPE: OSGR, VOLTAGE: 12, POWER: 4 KW, ROTATION: CLOCKWISE, TOOTH COUNT: 13, GEAR OD: 39MM / 1.535IN, MOUNTING EAR 1: 11.0MM ...
Replaces: 1: 11.0MM ID UNTHREADED, MOUNTING EAR 2: 11.0MM ID UNTHREADED, WEIGHT: 23.4 LBS / 10.64 KG, WHEN REPLACING ANY OF THESE NUMBERS: FORD 1C24-11000-AA, 1C2Z-11002-AA, 1C3U-11000-AA, 1C3U-11000-AB, 1C3U-11000-AC, 1C3U-11000-AD,1C3U-11000-AE, 1C3Z-11002-AA, 2C24-11000-AA. THE 2 "TABS" ON THE VEHICLE'S BATTERY CABLE END MUST SNIPPED OFF IN ORDER FOR THE CABLE TO FIT TIGHTLY ON ...
Replaces: THE REPLACEMENT STARTER BATTERY STUD AND INSULATOR. THIS DENSO STYLE HIGHER TORQUE 2 MOUNTING HOLE UNIT IS USED TO REPLACE THE ORIGINAL MITSUBISHI STARTERS WITH 3 MOUNTING HOLES. THIS STARTER FULLY INTERCHANGEABLE AND THIS STARTER HAS MUCH HIGHER TORQUE POWER RATING. WE HAVE USED THIS STARTER MANY TIMES AND CUSTOMERS PREFER THIS STYLE MUCH MORE OVER THE ORIGINAL STARTER DUE TO and many more...
Starter - Voltage: 12V Rotation: Clockwise Teeth On Drive / Splines: 13 Source: Aftermarket
3. DB Electrical SND0355 Review – Top Quality OBS 7.3 Starter
If you have an older Ford truck, you can find this starter as a replacement. Again, the customer reviews are off the chart, mainly because of the copper and nickel contacts that are meant to last. Plus, it contains a sealed housing with bearings that keep the moisture out of the equipment.
With the construction combined with the premium field coils and magnets, you can expect a fast start to your engine. If this is the last starter you ever put on your truck, you will be happy with the performance. Plus, it doesn't just fit the 7.3 Powerstroke, but also the 6.9L models too.
However, to work on a newer engine, it will need to be modified. Instead of doing that, it's often best to choose a starter that is compatible. As with our top option, this starter includes a one-year warranty for maximum protection.
Features:
Fits: 1995-2003 F-250 Super Duty, F-350 Super Duty, F-450 Super Duty, F-550 Super Duty
Voltage: 12
Weight: 23 lbs.
13 Teeth
Sealed Bearings
1-Year Warranty
| | |
| --- | --- |
| Pros | Cons |
| Quality construction | Doesn't fit newer models |
| Sealed design | |
| Reliable engine starting power | |
| Fast installation | |
DB Electrical 410-52057 Compatible with/Replacement for Ford E-Series Vans 1995-2003, Excursion 2000-2003, F-150 to F-350 Pickup 1994-1998, F-250 Super-Duty 1999-2003 228000-8420, 17802N
Specs : Unit Type : Starter, Voltage : 12, Rotation : CW, Teeth : 13, KW : 4.0, Starter Type : OSGR
Replacement For: ARROWHEAD (OEM) : ND228000-8420, NDTG228000-8420, ARROWHEAD : SND0355, CARGO : 112276, DENSO : 228000-8420, TG228000-8420, DIXIE : S-80143, DIXIE NEW : 246-30134, J & N : 410-52057, LESTER : 17802, MINNPAR : 57-2693, PIC : 190-839, RCP : ST-17802, USA INDUSTRIES : S2802, WAI : 2-2197-ND, WILSON : 91-29-5448, WILSON HD : 91-29-5448, WILSON NEW : 91-29-5448, 91-29-5448N
1-year warranty protects you after your purchase
100% New aftermarket Starter built to meet OEM specifications
4. Powermaster 9051 Review – Most Reliable
According to the Powermaster starter review, you can't ask for a more reliable starter for your 7.3 Powerstroke. It not only boosts the performance of the ignition system but it offers extreme durability. In fact, this starter is meant to last the life of your truck.
With a 3.81:1 gear reduction, you get the power you need to get on the road. The heavy-duty starter provides maximum torque and horsepower, ensuring you don't have to keep cranking the engine. It also fits a variety of years, for complete compatibility.
With a design like this, you must expect a higher price. In fact, it can be nearly double some of the other options. However, it's unlikely you will ever need to swap out the starter again, so why not invest in the best? This company also offers a one-year warranty for your protection, but we don't think you will ever need it.
Features:
Fits: 1994-2002 F-250 Super Duty, F-350 Super Duty, F-450 Super Duty, F-550 Super Duty
Voltage: 12
Weight: 18.5 lbs.
13 Teeth
3.6 Horsepower Motor
1-Year Warranty
| | |
| --- | --- |
| Pros | Cons |
| Fast starts | Expensive |
| Easy installation | |
| High horsepower motor | |
| Exceptional customer reviews | |
Sale
Powermaster 9051
Package Dimensions: 35.56 cms (L) x 21.59 cms (W) x 16.51 cms (H)
Product Type: Auto Part
Package Quantity: 1
Country Of Origin: United States
5. ACDelco 337-1077 – OEM OBS 7.3 Powerstroke Starter Review
If you want to replace your existing starter with the same factory part it comes with, this ACDelco model is a great fit. All of the key parts to this starter are lubricated, ensuring a long life and maximum performance. Plus, the solenoids are computer-tested. The company evaluates the drive gears, pull strength, coil balance and contact life before shipping them out.
The lightweight design makes installation easy, requiring less effort from you. With help from a friend, you can have this new starter installed in a short time. Plus, the company provides a 2-year warranty, which is double that of most of the top manufacturers.
On the downside, this starter can be a little pricey. However, you are getting the OEM design, so you know exactly what to expect from the performance. It will feel like starting a new truck once again.
Features:
Fits: 1994-2001 F-250 Super Duty, F-350 Super Duty, F-450 Super Duty, F-550 Super Duty
Voltage: 12
Weight: 15.3 lbs.
12 Teeth
OEM Design
2-Year Warranty
| | |
| --- | --- |
| Pros | Cons |
| Lightweight | Expensive |
| Longer warranty | |
| Sealed solenoid | |
| OEM performance | |
ACDelco Gold 337-1077 Starter
NEW units are manufactured under the guidelines of ISO Quality Standards to ensure consistent quality
All components are 100% NEW to provide improved performance
Engineering enhancements to internal components provide the latest, most efficient unit for your vehicle
Key components are greased to ensure long term reliability in harsh conditions
All dimensions, key mounting surfaces, and contact points are gauged and measured to ensure proper fit
6. TYC 1-06669 Review – Cheap Powerstroke Starter
You don't need to spend a lot of money to get a reliable starter for your Ford truck. This TYC starter may not be as known as the other brands, but it gets the job done. For the price, there's not much worth arguing about.
Even with the lower price, the construction is still superior to some others. The brushes, solenoid, bearings and armature are all made of high-quality parts. When you go to start the engine, you know there won't be any issues. Plus, it gets the job done faster than a factory starter.
The company provides a limited lifetime warranty for as long as you own your truck. You can't ask for much more than this. Additionally, the starter is lightweight, so installation will be a breeze. However, the lower-cost design doesn't supply enough power to be considered a performance model. If you need something more powerful, consider upgrading with one of the other options.
Features:
Fits: 2001-2003 F-250 Super Duty, F-350 Super Duty, F-450 Super Duty, F-550 Super Duty
Voltage: 12
Weight: 13.4 lbs.
12 Teeth
Cheap
Limited Lifetime Warranty
| | |
| --- | --- |
| Pros | Cons |
| Lightweight | Not as fast |
| Cheap | |
| High-quality parts | |
| Highly rated | |
TYC 1-06669 Ford F-Series Replacement Starter
100% new units produced by an OE supplier, no hassles with core charges
OE-comparable product configuration and power output ratings
Brushes, armatures, rotors, rectifiers, regulators, and other components are built with durability and performance comparable to OE
Consistent manufacturing processes ensure premium quality in assembly and exterior finishing
Stringent efficiency and cycling tests are performed, with a copy of performance metrics results enclosed with every unit
7. Premier Gear PG-17578 Review = Fastest 7.3 Powerstroke
If you want to improve the starting speed of your truck, consider this starter from Premier Gear. The high-end solenoid ensures that the starter drive always engages with the flywheel. When you put your key in the ignition, you can count on the starting power.
The company ensures that every part is made to last, from the wiring, bearings, coatings, insulation and brushes. With this solid construction, expect consistent performance in all situations. This 3.6kW starter features 12 teeth and always receives rave reviews.
Plus, the price remains low and the weight is less than many others. With the lower weight, you won't need a lot of help getting the installation done. However, the company doesn't provide any warranty information. If you want additional protection, you'll want to choose one of the other models instead.
Features:
Fits: 1999-2003 F-250 Super Duty, F-350 Super Duty, F-450 Super Duty, F-550 Super Duty
Voltage: 12
Weight: 15.9 lbs.
12 Teeth
Quick Starting
| | |
| --- | --- |
| Pros | Cons |
| Lightweight | No warranty information |
| Starts fast | |
| Durable construction | |
| Reasonable cost | |
Sale
PREMIER GEAR PG-17578 Starter Replacement for Ford F250 Super Duty, F350, F250, E350 Econoline, E350 Club Wagon, Excursion, F450, E450, F, F59, F-550, MG250421, F4TZ-11002-A, F4TZ-11002-ARM, Grey
Provides consistent starting power with a high quality solenoid that properly engages the starter drive with the flywheel in your vehicle every time the ignition key is turned
High standards for components like wiring, brushes, insulation, bearings and coatings for consistent performance in all environmental conditions
High performance machining of the starter casing for ease of installation and solid joining of the starter housing and your vehicle's mounting surfaces
Mitsubishi, Planetary Gear Reduction
3.6kW/12 Volt, Clockwise Rotation, 12-Tooth Pinion
Signs of a Bad Ford 7.3 Diesel Starter
If you think your 7.3 starter is starting to go bad, watch for these signs. Your truck might experience just one or several, depending on what stage of failure the starter is at.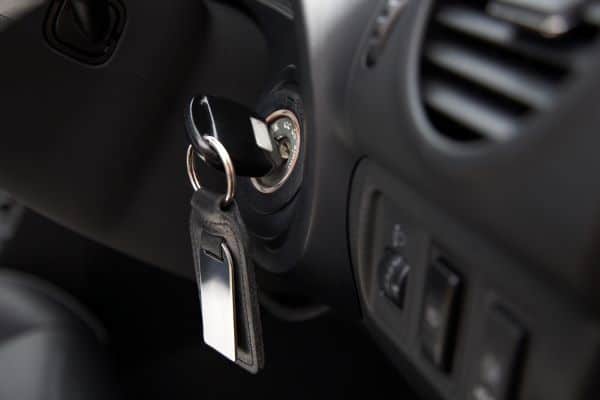 Here are some of the most common complaints heard by shops, followed by the actual symptoms a bad starter creates.
"I hear loud clicking when I try to start the engine."
"I hear a whirring or buzzing sound when I try to start the engine."
"The starter sounds like it is grinding."
"Nothing happens when I try to start the engine, no noise or attempt to start."
"When I crank the truck, my headlights go out or get dim."
"My headlights look good, but the truck won't start."
1. Clicking Noise
When the starter begins to fail, it will make a clicking noise after turning the key. When the starter dies completely, it might not make any noise at all. There's also the dreaded grinding noise that happens immediately before it dies.
However, occasionally, a bad starter can create new problems. You might also hear a whirring, buzzing or grinding as this valuable ignition component starts to fail.
2. Engine Doesn't Crank
If the engine won't start, it could be your starter. Of course, it could also be a dead battery. You can rule out the battery by attempting a jump start.
3. Dashboard Lights Up
If you attempt to start the engine and nothing happens, except the dashboard lights up, it's a good indication that the starter is bad.
4. Smoke Comes from Truck
The starter is considered a component of the electrical system. This vital part is subject to short circuits and blown fuses. Whenever something malfunctions electrically, there can be smoke. If you see smoke or smell something burning, stop trying to start the engine.
5. Oil Soaked Starter
If you are physically looking at the starter and notice oil on it, it's possible that the part went bad because of an oil leak. Even just a few drops of motor oil can cause the starter to fail.
If you experience any of these symptoms, you want to test the starter. If you aren't sure how to do this, consider taking your Ford truck to a mechanic for more help.
What Causes 7.3 Powerstroke Starter Problems?
A starter can go bad for a number of reasons. Some of the most common causes include:
Dirty connections
Oil leaks
Loose wiring, running to or from the starter
Battery corrosion
Old age
Damaged parts in the system
Testing a 7.3 Starter Solenoid
If the starter is failing on your Powerstroke engine, it's likely caused by the solenoid. Here are a few steps to check if the solenoid is failing.
1. Find the Solenoid
Before you can test the solenoid, you need to find it. Open the hood and look for the starter. It looks like a small cylinder located on the top or side of the starter. It will have a few terminals attached to it, one that runs to the battery.
2. Listen for Clicking
In this step, you are going to turn the key in the ignition. While turning the key, you should hear a clicking coming from the starter. However, if the solenoid is to blame, there will be no clicking. If you do hear the sound but the starter isn't engaging, your problem might be battery related instead.
3. Use a Test Light
With your test light, you can figure out if the problem is your battery or solenoid. Connect the test light to the solenoid by putting the red lead on the top terminal, the same one that the battery connects to. The black lead should be grounded.
If the light comes on once connected, the battery is working properly and sending power. This proves that the solenoid is to blame. However, if the light doesn't come on, you have a battery issue instead.
4. Testing the Solenoid
Once you determine that the battery is sending power, you want to ensure the solenoid is failing. Move the red lead to the lower terminal instead. Turn on the key and see if the light comes on. If it does, the solenoid is functional. Otherwise, it has failed and will need to be replaced.
5. Use a Voltmeter
There's the possibility that there's not enough electricity flowing to the solenoid. A voltmeter will help you determine what's wrong. Connect the positive lead of your voltmeter to the battery terminal. Click the other lead onto the terminal. This will show you how much power is moving from the battery to the solenoid.
If it shows anything less than 12 volts, the battery isn't sending enough power. If you are seeing more than 12 volts, turn off the engine while leaving the voltmeter connected. All of the energy should be pulled from the solenoid and the voltage should drop. Otherwise, there's an issue with the battery connection and starter.
Here is some more advice to follow.
Installing a 7.3 Starter
Once you find your Ford 7.3 starter replacement, it's time to install it. If you have some basic mechanical skills, you should be able to perform this installation yourself.
Pop the hood.
Use a battery wrench to unbolt the negative cables on the battery.
Slide under your Ford and put a jack stand under the starter.
Use your socket set to unscrew the wiring to the starter.
Disconnect the starter's ground wire.
Remove all of the bolts that are holding the Powerstroke starter.
Lower the starter down carefully. These are very heavy, so use extra caution.
You can put the new starter on the jack to line it up.
Pair the new starter with the mounting holes.
Put the bolts in one at a time, carefully tightening each with the socket set.
Move the old starter and jack from under your Ford truck.
Use your battery wrench to re-bolt the cable.
Test the starter to ensure a proper replacement.
You can also watch this video for an illustrative guide.
7.3 Powerstroke Starter FAQs
How does an engine starter work?
The starter is its own electric motor. The starter is responsible for creating a current that can force the engine to crank and start. When you put the key in the ignition, you activate the starter with power from the battery. This electricity is turned into the energy needed to start the engine. If there is problems with the starter, your Ford truck might not start, or ignition could behave erratically.
How much does it cost to replace a 7.3 Ford starter?
The average diesel Ford starter replacement costs from $400 to $500. The majority of that cost is the part itself. However, you can save yourself some money if you can perform the installation yourself, as a mechanic might charge you $50 to $100.
Where is the starter located on a Powerstroke?
The Ford starter can be found bolted to the engine on the passenger side of your truck. However, there are a few models that have the starter on the driver's side instead. Whichever side it is on, it will be near the frame cross-member, located under the truck. If you are unsure, you can look in the service manual for your Ford truck model.
Is the 7.3 diesel motor a good engine?
The 7.3L Powerstroke is considered by enthusiasts to be one of the best diesel engines that have ever been made. It's found in many heavy-duty trucks and vans and continues to be a reliable motor. In fact, some people have commented that this engine is nearly bulletproof. Maybe that's why the 7.3 Ford truck lineup remains popular today.
Is the 6.0 or 7.3 Powerstroke better?
If you are looking for simplicity, durability and reliability, the 7.3L Powerstroke is going to be the best option. However, the 6.0L engine offers more drivability and horsepower, plus it meets modern emissions standards. In the end, both of the engines have benefits and disadvantages. Before you buy a Ford diesel truck, we recommend you investigate the differences more thoroughly.
Conclusion
Finding the best starter for 7.3 Powerstroke engines isn't difficult if you know what you are looking for. With our handy guide, you can find the model that suits your needs the best. We looked at a variety of Ford starters, ranging from the cheap, budget-friendly option to the performance-focused model. Within these starters, you will find the starting ability you are looking for, so you can get back on the road.
Here's a summary of our top 7 picks:
Sale
DB Electrical 410-48076 Starter Compatible With/Replacement For Ford E-Series Vans, 1995-2000, F150, F250, F350, 94,95,96,97,98 F250 & F450 Super Duty 99-00, Excursion, TM000A19101, 17578N
PEAK PERFORMANCE: This starter delivers reliable power for enhanced starting. Its high-quality build and materials ensure efficient operation, guaranteeing the reliable performance you require.
FAST ENGINE STARTER: The DB Electrical starter is designed for fast and efficient engine ignition. It has sealed housings to prevent residue buildup, along with upgraded copper and silver contacts for enhanced performance.
DURABILITY: This product features high-quality materials and construction, ensuring durability and longevity even in harsh conditions. The starter replacement is designed for simple and straightforward installation, reducing downtime and labor costs.
COMPATIBILITY: The DB Electrical 410-48076 starter is compatible with/replacement for Ford E-Series Vans 1995-2000, Excursion 2000, F-150 to F-350 Pickup (1972-98) 1994-1998, F-250 Super-Duty 1999-2000, F-350 Super-Duty 1999-2000, F-450 Super-Duty
REPLACEMENT: This automotive replacement starter replaces the following OEM part numbers: Arrowhead (OEM) (OLD): M8T50071, M8T50072, Cargo: 112276, Daewoo: MG250421, Ford: F4TZ-11002-A, F5TU-11000-AA, F5TU-11000-AB, F5TU-11000-AD, J & N: 410-48076
RAREELECTRICAL New Starter HIGH Torque Compatible with Ford F-Series Truck 7.3 Diesel 1994-2003 by Part Numbers 228000-8420 168-8125 M008T50071 M8T50071 M8T50071A M8T50072 280-4204 SR7529X 35261220S
Compatible with BOSCH, CAT, CATERPILLAR, DENSO, FORD, LEECE NEVILLE, MAN, MITSUBISHI, MOTORCRAFT and many more... Please verify your OEM part number from your original unit to help ensure fitment.
Replaces: BOSCH: SR7529X, CATERPILLAR: 168-8125 1688125, DENSO: 280-4204 2804204, LEECE NEVILLE: 35261220S, MITSUBISHI: M008T50071 M8T50071 M8T50071A M8T50072, NIPPONDENSO: 228000-8420 2280008420, ITEM DESCRIPTION: STARTER, UNIT TYPE: DENSO, TYPE: OSGR, VOLTAGE: 12, POWER: 4 KW, ROTATION: CLOCKWISE, TOOTH COUNT: 13, GEAR OD: 39MM / 1.535IN, MOUNTING EAR 1: 11.0MM ...
Replaces: 1: 11.0MM ID UNTHREADED, MOUNTING EAR 2: 11.0MM ID UNTHREADED, WEIGHT: 23.4 LBS / 10.64 KG, WHEN REPLACING ANY OF THESE NUMBERS: FORD 1C24-11000-AA, 1C2Z-11002-AA, 1C3U-11000-AA, 1C3U-11000-AB, 1C3U-11000-AC, 1C3U-11000-AD,1C3U-11000-AE, 1C3Z-11002-AA, 2C24-11000-AA. THE 2 "TABS" ON THE VEHICLE'S BATTERY CABLE END MUST SNIPPED OFF IN ORDER FOR THE CABLE TO FIT TIGHTLY ON ...
Replaces: THE REPLACEMENT STARTER BATTERY STUD AND INSULATOR. THIS DENSO STYLE HIGHER TORQUE 2 MOUNTING HOLE UNIT IS USED TO REPLACE THE ORIGINAL MITSUBISHI STARTERS WITH 3 MOUNTING HOLES. THIS STARTER FULLY INTERCHANGEABLE AND THIS STARTER HAS MUCH HIGHER TORQUE POWER RATING. WE HAVE USED THIS STARTER MANY TIMES AND CUSTOMERS PREFER THIS STYLE MUCH MORE OVER THE ORIGINAL STARTER DUE TO and many more...
Starter - Voltage: 12V Rotation: Clockwise Teeth On Drive / Splines: 13 Source: Aftermarket
DB Electrical 410-52057 Compatible with/Replacement for Ford E-Series Vans 1995-2003, Excursion 2000-2003, F-150 to F-350 Pickup 1994-1998, F-250 Super-Duty 1999-2003 228000-8420, 17802N
Specs : Unit Type : Starter, Voltage : 12, Rotation : CW, Teeth : 13, KW : 4.0, Starter Type : OSGR
Replacement For: ARROWHEAD (OEM) : ND228000-8420, NDTG228000-8420, ARROWHEAD : SND0355, CARGO : 112276, DENSO : 228000-8420, TG228000-8420, DIXIE : S-80143, DIXIE NEW : 246-30134, J & N : 410-52057, LESTER : 17802, MINNPAR : 57-2693, PIC : 190-839, RCP : ST-17802, USA INDUSTRIES : S2802, WAI : 2-2197-ND, WILSON : 91-29-5448, WILSON HD : 91-29-5448, WILSON NEW : 91-29-5448, 91-29-5448N
1-year warranty protects you after your purchase
100% New aftermarket Starter built to meet OEM specifications
Sale
Powermaster 9051
Package Dimensions: 35.56 cms (L) x 21.59 cms (W) x 16.51 cms (H)
Product Type: Auto Part
Package Quantity: 1
Country Of Origin: United States
ACDelco Gold 337-1077 Starter
NEW units are manufactured under the guidelines of ISO Quality Standards to ensure consistent quality
All components are 100% NEW to provide improved performance
Engineering enhancements to internal components provide the latest, most efficient unit for your vehicle
Key components are greased to ensure long term reliability in harsh conditions
All dimensions, key mounting surfaces, and contact points are gauged and measured to ensure proper fit
TYC 1-06669 Ford F-Series Replacement Starter
100% new units produced by an OE supplier, no hassles with core charges
OE-comparable product configuration and power output ratings
Brushes, armatures, rotors, rectifiers, regulators, and other components are built with durability and performance comparable to OE
Consistent manufacturing processes ensure premium quality in assembly and exterior finishing
Stringent efficiency and cycling tests are performed, with a copy of performance metrics results enclosed with every unit
Sale
PREMIER GEAR PG-17578 Starter Replacement for Ford F250 Super Duty, F350, F250, E350 Econoline, E350 Club Wagon, Excursion, F450, E450, F, F59, F-550, MG250421, F4TZ-11002-A, F4TZ-11002-ARM, Grey
Provides consistent starting power with a high quality solenoid that properly engages the starter drive with the flywheel in your vehicle every time the ignition key is turned
High standards for components like wiring, brushes, insulation, bearings and coatings for consistent performance in all environmental conditions
High performance machining of the starter casing for ease of installation and solid joining of the starter housing and your vehicle's mounting surfaces
Mitsubishi, Planetary Gear Reduction
3.6kW/12 Volt, Clockwise Rotation, 12-Tooth Pinion