When you want a reliable engine, the 4.3 Vortec remains a top choice. Yet, the engine in your Chevy pickup still requires maintenance. When the engine stops running right, consider the benefits of a tune-up. The best spark plugs for 4.3 Vortec engines can improve performance and boost fuel efficiency.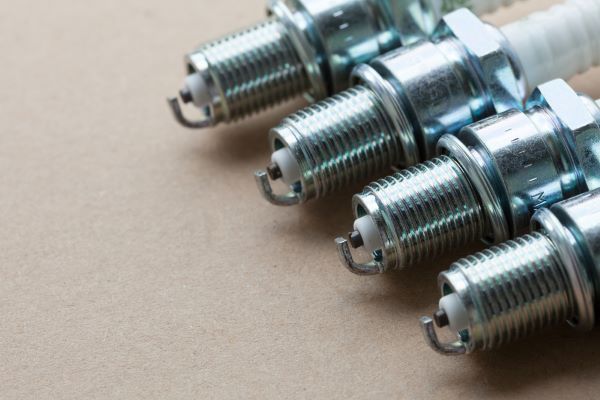 We look at the top spark plug options for your 4.3 Vortec. With a proper tune-up, you can ensure your truck is running the way it was intended, so you can enjoy the open road once again.
What are 4.3 Vortec Spark Plugs?
The 4.3 Vortec is a V6 engine that is compact yet powerful. Spark plugs are required to create the explosion needed with the internal combustion that happens in gas engines. This explosion lights the fuel-air mixture in the cylinders.
On the Chevy spark plugs, you will see an arc with two leads. While they never come in contact, the leads must remain close enough that electricity can jump across. While having good spark plugs is essential, they are only one component of the ignition system. You must also have a good starter and the best spark plug wires for 4.3 Vortec engines if you want superior performance.
Signs Your Truck Needs 4.3 Vortec Spark Plug Replacement
While it's important to follow the recommendations in your service manual regarding plug change intervals, you also want to be aware of these signs that it is time for a tune-up. These issues can occur at any time if there is a problem with the spark plugs.
Unusual Noises
When the spark plug isn't firing correctly, you might hear some strange sounds. This defect can also lead to a misfiring engine, which creates a distinct noise.
Trouble Starting the Engine
Because the spark plugs are part of the ignition system, they are necessary to start the engine. If the plugs are worn, you will start to have trouble when cranking the engine, especially in the winter. Eventually, it will fail to start at all.
Performance Issues
You expect to feel the power when you push the accelerator. However, when the plugs are fouled out, that performance isn't available. If you are pushing down the pedal and feel nothing, you should consider a tune-up.
Poor Fuel Economy
As with any defect in the engine, fuel efficiency suffers when the performance isn't optimized. If you need fuel more often, consider a tune-up.
Best Spark Plugs for 4.3 Chevy: Buying Guide
It isn't difficult to find the right spark plugs for your Chevy if you know what you are looking for.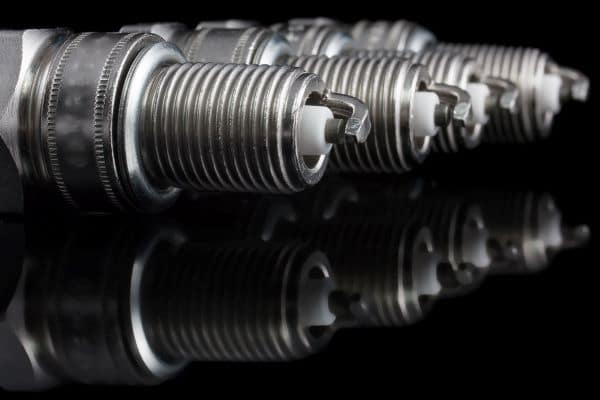 Vehicle Compatibility
The 4.3 Vortec can be found in a variety of vehicles, so you must make sure it fits yours. If you need 2000 Chevy Silverado spark plugs, it's best to search the fitment based on your truck's model and year.
Durability
Over time, the spark plugs are going to corrode, but you can choose a product with protection against this. Special coatings help the spark plugs last longer and make them a better value, especially when driving in extreme climates or while towing.
Heat Range
Depending on how you use your Chevy, you will want either a hot or cold spark plug. Each manufacturer uses its own scale for rating, so figuring this out might take some research on your end.
Gap Size
The 4.3 Vortec requires a particular gap for spark plugs. The majority of options you choose will come pre-gapped, but do yourself a favor and check it upon arrival.
Spark Plug Type
If you want a cheap 4.3 Vortec spark plug, consider going with a copper alloy design. These are the same ones that were put in your engine from the factory, so you already know what level of performance to expect. However, these plugs only last about 30,000 miles in ideal conditions. For an upgraded performance or longer life, consider either platinum or iridium spark plugs instead. Some of them are rated for up to 100,000 miles of use.
Value
You can cut some costs with your new spark plugs, but how much should you sacrifice to save a buck? Evaluate your options carefully and choose a reputable brand with a good warranty for your protection.
Best Spark Plugs for 4.3 Vortec Engines: Our Top 5 Choices for 2021 Reviewed
1. AC Delco 41-993 Review – Best Spark Plugs for 4.3 Chevy
You can't ask for much better than AC Delco iridium spark plugs for Silverado trucks. With the iridium plug, you are guaranteed a smoother engine performance and enhanced idle stability. Because this construction requires a smaller electrode design, cold starting is also going to come easier.
The fine-wire electrode burns away any deposits while they are forming, ensuring you can use the plugs for longer. This construction also helps to improve the fuel economy of your Chevy vehicle. The one-piece suppressor seal blocks out radio frequencies, so your electronics aren't affected.
AC Delco is responsible for making all of GM's parts, so you know that you are going to get the quality your truck deserves. However, these plugs are only sold individually or in groups of 4. That means to accomplish a full tune-up, you will either need to purchase one set of four and two individually or two sets of four. On the bright side, the latter means your next tune-up is partially covered.
Features:
Compatibility: 1996-2009 4.3 Vortec Engines
Material: Iridium
Longevity: 100,000 miles
Gap: 0.059″
Heat Range: 4
Included in Pack: 1/4
Warranty: 1-Year
One-Piece Suppressor Seal
| | |
| --- | --- |
| Pros | Cons |
| Long life | Not available in packs of 6 |
| GM brand | |
| Reasonable price | |
| Small electrode design | |
ACDelco 41-993 Professional Iridium Spark Plug
Iridium offers better engine idle stability and smoother performance
Iridium allows for smaller, more efficient electrode designs for improved cold starting and quicker acceleration
Iridium fine-wire electrode helps improve ignition of the fuel and burns away carbon deposits on the tip of the plug as they form, to help improve fuel economy
One piece suppressor seal blocks radio frequencies that can affect vehicle electronics
Suppressor seal meters spark energy for longer electrode life and seals against combustion leakage. Before installing new spark plugs, use a gap guide to make sure your new spark plugs have the correct gap
2. NGK TR55 Review – Best Spark Plugs for Chevy Silverado
If you are looking for a low-cost replacement for your Chevy truck or SUV, this set from NGK might fulfill your desire. The V-Power spark plug provides economical performance, ensuring that your vehicle runs for less money.
V-Groove technology is used with these plugs to enhance the ignitability. Plus, there is less voltage needed and the spark plugs are protected from fouling. You should notice a boost to acceleration and fuel economy after installing these plugs. With the spark occurring near the electrode edge, heat won't be absorbed, allowing for a more complete burn.
This plug fits a variety of 4.3 Vortec vehicles, ensuring a quick replacement. However, you will need to change these plugs more often than similar ones made from platinum or iridium. Additionally, NGK only puts a 60-day warranty on the plugs, which doesn't provide much protection against defects.
Features:
Compatibility: 1999-2014 4.3 Vortec Engines
Material: Copper
Longevity: 30,000 miles
Gap: 0.060″
Heat Range: 5
Included in Pack: 6
Warranty: 60-Day
V-Groove Technology
| | |
| --- | --- |
| Pros | Cons |
| Reliable brand | Not platinum or iridium |
| Highly rated | Only a 60-day warranty |
| Complete burn | |
| Cheap | |
Sale
(6-Pack) NGK Spark Plugs TR55 (Stock # 3951)
Designed to operate over a much wider heat range than ordinary plugs
Resists carbon buildup and pre-ignition
Patented triple gasket sealing process eliminates the possibility of combustion gas leakage
NGK spark plugs are an OE cornerstone that have provided decades of reliable performance
3. NGK 3403 Review – Best Platinum 4.3 Vortec Spark Plug Replacement
For about the same cost, you can opt for a platinum set of spark plugs that provide a longer life instead. These NGK platinum plugs are part of the G-Power lineup, offering better quality and more power. With the fine electrode tip, the plug will reach self-cleaning temperatures faster for more durability.
Once you install the G-Power plugs, you should notice better acceleration, better starts and increased fuel economy ratings. These offer an inexpensive way to get more from your Chevy or GMC vehicle. Plus, the NGK brand can be trusted to supply the ignition needs you are currently lacking.
You can purchase an entire set for your complete tune-up without breaking the bank. Plus, this set will fit a variety of Chevy models. However, just like with the last set from NGK, you are only going to get a 60-day warranty. That doesn't give all drivers the confidence needed to make a purchase, but a look through the customer reviews should help.
Features:
Compatibility: 1996-2014 4.3 Vortec Engines
Material: Platinum
Longevity: 60,000 miles
Gap: 0.060″
Heat Range: 5
Included in Pack: 6
Warranty: 60-Day
G-Power
| | |
| --- | --- |
| Pros | Cons |
| Reliable | Only a 60-day warranty |
| Improves engine performance | |
| Complete set of six plugs | |
| Inexpensive | |
4. AC Delco R44LTS6 Review – Cheap 4.3 Vortec Plugs
If you aren't looking to spend a lot on new spark plugs, you might prefer these copper options from AC Delco. While you can't expect the same longevity and durability as the platinum or iridium plugs, these will get the job done. Copper plugs work if you aren't planning on keeping the truck much longer but simply need to get by for now. However, upgrading wouldn't cost that much more.
AC Delco is the provider for all GM parts, so the company understands your truck needs. With the special Black Onyx coating, you gain better corrosion protection over the long haul. Additionally, the design of the plug ensures a superior heat transfer. With the ribbed suppressor seal, resistance is extended while flash over is prevented.
It's difficult to compete with such a low price, especially when you look at the amazing customer reviews. Plus, AC Delco extends a 1-year warranty on spark plugs, making this the best value on our list.
Features:
Compatibility: 1996-2008 4.3 Vortec Engines
Material: Copper
Longevity: 30,000 miles
Gap: 0.060″
Heat Range: 4
Included in Pack: 6
Warranty: 1-Year
Black Onyx Coating
| | |
| --- | --- |
| Pros | Cons |
| Corrosion protection | Not platinum or iridium |
| Cheap | Short service life |
| Complete set of six plugs | |
| Reliable brand | |
Sale
ACDelco Professional R44LTS6 Conventional Spark Plug (Pack of 1)
Black Onyx coating helps reduce corrosion
Copper core provides great heat transfer and helps maximize plug durability
Ribbed suppressor seal extends resistance and helps prevent spark 'flash over' and misfires
Nickel-chrome alloy sheathing helps prevent corrosion on center electrode
Available for use in Marine applications
5. Autolite APP2 Review – Best Double Platinum 4.3 Vortec Spark Plugs
One middle of the road option is this set from Autolite. While they are still cheaper than many iridium plugs, you can expect a lot of the same performance. The double platinum design ensures no gap erosion over time, guaranteeing that you experience longer service life, better acceleration and improved fuel economy.
The necked-down center electrode fires off cleaner and quicker, requiring less voltage. With this design, you can count on faster starts, even when the weather is cold. Plus, you are going to get more performance out of these plugs when pushing your truck to the extreme, such as when you are hauling or towing heavy loads.
However, this set of plugs only comes with four. That's not enough to do a complete tune-up, so you will need to purchase two sets, leaving you with a couple of extra plugs for another time. Still, the reviews are exceptional and the company provides a 1-year warranty for your protection.
Features:
Compatibility: 1989-1995 4.3 Vortec Engines
Material: Double Platinum
Longevity: 60,000 miles
Gap: 0.040″
Heat Range: 5
Included in Pack: 4
Warranty: 1-Year
Necked-Down Center Electrode
| | |
| --- | --- |
| Pros | Cons |
| Reasonable price | Only comes in set of 4 |
| Great customer reviews | Doesn't fit many model years |
| Durable construction | |
| Fits older models | |
Sale
Autolite APP25 Double Platinum Automotive Replacement Spark Plugs (4 Pack)
MAXIMUM PERFORMANCE: Every Double Platinum spark plug is necked-down center electrode fires quicker and cleaner, with less voltage for easier starts and quicker acceleration. Full copper core electrode provides better performance in all conditions
IMPROVED DURABILITY: Our spark plugs are platinum-to-platinum firing for superior durability and super conductive Yttrium enhanced ground electrode provides superior heat transfer
CONSTRUCTION: These spark plugs are platinum enhanced high nickel alloy side electrode maintains precision gap and assures virtually no gap erosion for longer plug life
high nickel alloy side electrode maintains precise gap
AUTOLITE ADVANTAGE: Autolite has been producing spark plugs since 1936 making it one of the most trusted and reliable brands for your OE replacement spark plugs needs
Advantages of Using High-Performance 4.3 Vortec Spark Plugs
You want the best performance you can get from your 4.3 Vortec engine. With the right spark plugs, there are numerous benefits you can expect. Here are just a few to consider.
Protection
With the right spark plugs working hard, you protect the truck's engine from wear. Just like the regular oil change is meant to protect your truck's motor, so the spark plug replacement is important too. As spark plugs begin to fail, other parts of the vehicle have to work harder to run. Additionally, the imbalance can cause wear to the catalytic converter, which creates a repair bill you don't want to deal with.
Increased Fuel Efficiency
With a fully optimized Vortec engine, you can expect to save money on gasoline. The engine runs as it should, giving you maximum fuel economy figures. That's not only good for the environment but also great for your bank account. If you notice that your truck is guzzling through fuel faster than normal, you might want to examine the spark plugs.
Performance Bump
Fouled spark plugs can't provide the same level of performance that new iridium plugs do. By upgrading the spark plugs, you ensure the engine puts out the horsepower and torque it was designed to. You will enjoy faster acceleration times and a smoother idle.
How To Perform a 4.3 Vortec Spark Plug Replacement
You don't need a lot of experience to change your own Chevy spark plugs. Here are some simple steps you might be able to follow.
#1. Prepare the Vehicle
It's important to park your vehicle on level ground. You should also gather any tools you might need now because you won't want to find them when you are in the middle of working. In some cases, consider having an extension on hand for those hard to reach spark plugs.
#2. Remove the Spark Plug
To get to the spark plugs, you will need to remove the engine cover first. You will also need to take off the coil packs. For some spark plugs, removal will be easy with your socket, while other times the extension will be needed. It all depends on the placement and how easy they are to reach. Carefully remove the spark plug and set it aside.
#3. Gap the New Spark Plug
If you use a spark plug with the wrong gap, you are asking for trouble. Instead, it's important that you measure every gap before inserting the new spark plug into the cylinder. With your spark plug gap gauge, you can easily measure the distance. Check the service manual to find out the appropriate gap for your Chevy engine. If you need to narrow the gap, slowly bend in the electrode until it reaches the correct measurement. On the other hand, if you need to widen the gap, you will need to slowly bend it outward instead.
If you need more help gapping spark plugs, watch this informative video.
#4. Install New Spark Plug
Use anti-seize lube on the plug. Make sure you apply it evenly but don't add so much that it starts to drip off. Next, you will tighten your new plug based on the factory specs. Once the plug is in place, you can put the coil pack on.
#5. Repeat and Test
Once you have finished one plug, you are ready to move onto the others. Perform the same steps with each plug and take your truck for a test drive. You should now experience a smooth driving adventure.
You can also watch this video illustrating how to change the spark plugs on a 4.3 Vortec engine.
4.3 Vortec Spark Plug FAQ
What is the 4.3 Vortec spark plug gap size?
Many spark plugs meant for 4.3 Vortec engines are pre-gapped at 0.060". This seems to be an industry standard, but some enthusiasts prefer having a 0.040" gap instead. You will need to perform your own research to decide which is better for your application.
What is a 4.3 Vortec engine?
The Chevy 4.3L V6 engine first hit the scene back in 1985. It became one of the most popular engines for the small truck and SUV lineup. The 4.3 Vortec continued being used in GM vehicles through 2014 when it was replaced by the Gen V lineup. While there is a 4.3-liter engine in production today, it is not in any way related to the Vortec.
What are the top complaints about the 4.3 Vortec?
The fact that the 4.3 Vortec is the longest surviving of the family, it's clear that it was a reliable engine. Still, there were some problems with it, such as throttle position sensor failure, leaks from the central port injection, distributor failures and engine knocking.
Can you tell me how to make my 4.3 S10 faster?
Aside from doing a complete tune-up, you should also consider replacing the air filter. You might also want to use a performance chip to adjust the engine settings. Finally, remember to add some higher octane fuel for additional power.
How many spark plugs do I need for my 4.3 Chevy?
The 4.3 Vortec engine is a six-cylinder motor. There is one spark plug for each cylinder, so you will need to purchase six to complete a tune-up.
Conclusion
Finding the best spark plugs for a 4.3 Vortec engine isn't as complicated as you thought it might be. Our helpful reviews guide should lead you in the right direction, making it easier to get that next tune-up done in record time.
Summary of our top 5 picks:
ACDelco 41-993 Professional Iridium Spark Plug
Iridium offers better engine idle stability and smoother performance
Iridium allows for smaller, more efficient electrode designs for improved cold starting and quicker acceleration
Iridium fine-wire electrode helps improve ignition of the fuel and burns away carbon deposits on the tip of the plug as they form, to help improve fuel economy
One piece suppressor seal blocks radio frequencies that can affect vehicle electronics
Suppressor seal meters spark energy for longer electrode life and seals against combustion leakage. Before installing new spark plugs, use a gap guide to make sure your new spark plugs have the correct gap
Sale
(6-Pack) NGK Spark Plugs TR55 (Stock # 3951)
Designed to operate over a much wider heat range than ordinary plugs
Resists carbon buildup and pre-ignition
Patented triple gasket sealing process eliminates the possibility of combustion gas leakage
NGK spark plugs are an OE cornerstone that have provided decades of reliable performance
Sale
ACDelco Professional R44LTS6 Conventional Spark Plug (Pack of 1)
Black Onyx coating helps reduce corrosion
Copper core provides great heat transfer and helps maximize plug durability
Ribbed suppressor seal extends resistance and helps prevent spark 'flash over' and misfires
Nickel-chrome alloy sheathing helps prevent corrosion on center electrode
Available for use in Marine applications
Sale
Autolite APP25 Double Platinum Automotive Replacement Spark Plugs (4 Pack)
MAXIMUM PERFORMANCE: Every Double Platinum spark plug is necked-down center electrode fires quicker and cleaner, with less voltage for easier starts and quicker acceleration. Full copper core electrode provides better performance in all conditions
IMPROVED DURABILITY: Our spark plugs are platinum-to-platinum firing for superior durability and super conductive Yttrium enhanced ground electrode provides superior heat transfer
CONSTRUCTION: These spark plugs are platinum enhanced high nickel alloy side electrode maintains precision gap and assures virtually no gap erosion for longer plug life
high nickel alloy side electrode maintains precise gap
AUTOLITE ADVANTAGE: Autolite has been producing spark plugs since 1936 making it one of the most trusted and reliable brands for your OE replacement spark plugs needs