The Jeep 4.0L engine is among the top that the brand ever offered, but it has been discontinued since 2006. If you are still driving one of the beloved Jeep SUVs with this engine, you need to change the spark plugs to keep the engine in good condition. However, it isn't always easy to find the best spark plugs for 4.0 Jeep models.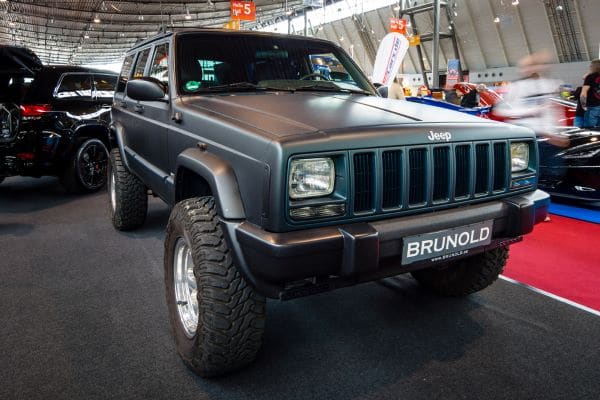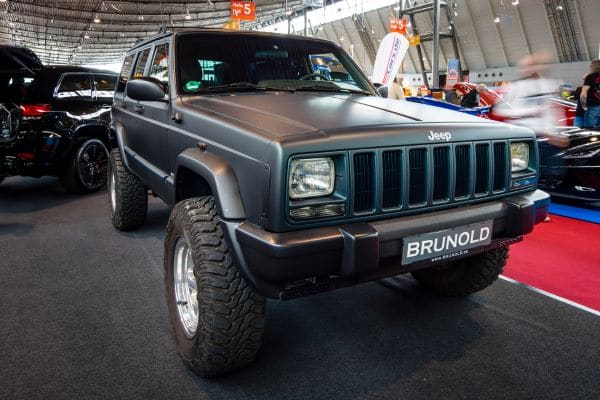 We will review the best spark plugs for the Jeep SUV and teach you how to install them. At the end of this guide, you will have a better understanding of how to perform this crucial Jeep maintenance.
What are 4.0 Jeep Spark Plugs?
The 4.0 Jeep engine is an inline-six motor that creates plenty of power. To create the mini explosion inside the combustion chamber, reliable spark plugs are required. This spark ignites the fuel and air mixture that is located within the engine's cylinders.
Jeep spark plugs contain two leads with an arc. These leads don't come in contact with one another but are close enough to create a space where the electricity jumps. Having reliable spark plugs is essential to keeping the ignition system running as it should. Of course, you will also need dependable spark plugs wires and a decent starter to optimize the system.
Signs that Jeep Spark Plugs are Worn
Depending on what type of spark plugs you are using, you might need to change them every 30,000 miles. However, some designs, such as the platinum and iridium, are meant to go up to 100,000 miles. Still, defects can cause spark plugs to fail at anytime, which is why you always need to be on guard.
You can visually inspect the spark plugs to see that they are worn, but there are also some symptoms that indicate there might be a problem. If you notice these signs, check the spark plugs and replace them as needed.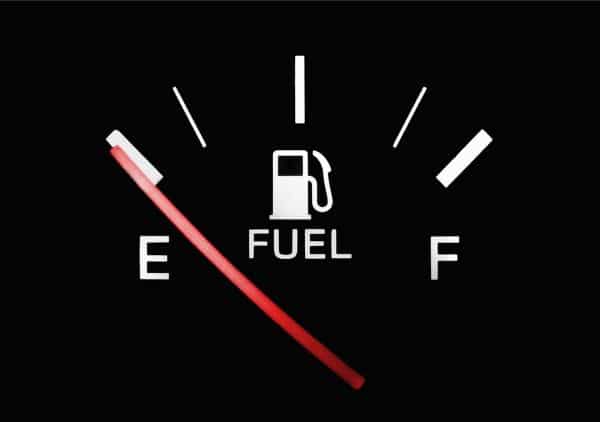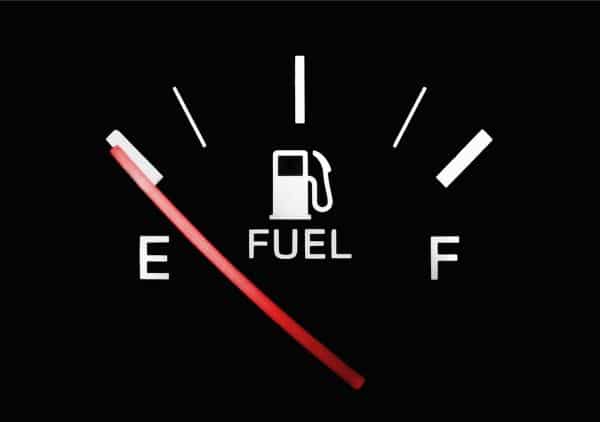 Strange Sounds
As the spark plugs foul, some strange sounds can occur. When the condition gets worse, your engine might start misfiring, which creates an undeniable sound. Don't keep driving your Jeep with a misfiring engine or you could face bigger problems.
Trouble Starting
Spark plugs are a critical ignition system component needed to get the engine started. When the plugs wear out, there will be trouble starting the motor. You might notice this more often when the temperatures drop. If not fixed, the engine might not start at all.
Performance Complaints
The Jeep 4.0 motor was designed to be responsive, but it can't when the plugs are old. If the spark plugs are fouled, you will notice trouble with the performance and responsiveness. At first, you might notice a lag in the acceleration when you push the pedal down.
Decreased Fuel Efficiency
With all of the above complaints, the engine isn't running as it should. Because it isn't optimized, you can expect that it won't run efficiently either. This problem could lead to more frequent trips to the gas station and a decrease in fuel economy.
Best Spark Plugs for Jeep 4.0 Buying Guide
Once you know what you are looking for, finding the right spark plugs isn't so difficult. Here are a few factors to keep in mind.
Jeep Compatibility
While you are looking for 4.0 spark plugs, not all models will fit every Jeep. If you need 2004 Jeep Grand Cherokee 4.0 spark plugs, you won't want to search out 2004 Jeep Wrangler spark plugs. Instead, browse the selection based on what model you drive to ensure the best fit. Additionally, if you want the best spark plugs for a Jeep Wrangler JK, you will have to look at compatible plugs for the 3.6L Pentastar engine instead.
Manufacturer Heat Range
There are various heat ranges available with spark plugs. However, the rating isn't used the same between manufacturers, making it difficult to determine how the plugs are rated. To understand whether your chosen plug is hot or cold, you will need to check with the brand and learn more about its rating process.
Durable Construction
Spark plugs are known to corrode over time. However, you can choose a model that provides some protection from corrosion. With the right coating on the spark plug, it will last longer, creating the best value money can buy. It's most important to consider this construction when you are using your Jeep off-road or in extreme climates.
Gap Size
The preferred gap size for a 4.0 Jeep is 0.035 to 0.040". Most spark plugs come pre-gapped to this specification, but it is helpful to check them before you install any new plugs.
Material Type
Cheap 4.0 Jeep spark plugs are easy to find if you are willing to install copper alloy options. This is the same type of spark plug that came in your Jeep when it arrived from the factory, but it is outdated and inefficient. If you have a little more money to spend, consider upgrading to platinum or iridium Jeep plugs instead. Both of these are going to last far longer, up to 100,000 miles and provide better performance.
Price/Warranty
It's possible to find low-cost Jeep spark plugs, but you are going to sacrifice durability and longevity. If you don't plan on keeping the Jeep, then go ahead and save some money. Otherwise, we recommend choosing a top brand that costs a little more but includes a guarantee. Many manufacturers put a year or longer warranty, giving you further peace of mind. However, NGK only offers 60 days on its plugs, but the chances of you needing warranty protection for these models are slim.
Best Spark Plugs for 4.0 Jeep: Our Top 5 Choices Reviewed
1. NGK V-Power Review – Best Spark Plugs for 4.0 Jeep SUVs
If you want an upgrade from the stock spark plugs in your Jeep, this set from NGK is a winner. Yes, they are copper alloy plugs, but a premium design. The insulator has been treated with corrosion-resistant plating to ensure durability.
Plus, the cold-rolled threads prevent damage from occurring, even though you are paying a minimal price for the set. With the five-rib insulator, spark flashover is prevented so misfiring doesn't occur. Gas leakage is virtually eliminated with the sealing process.
V-Power spark plugs offer some of the best heat dissipation on the market. You can also count on superior conductivity. While these spark plugs have amazing customer reviews, you want to keep in mind that NGK only provides a 60-day warranty. Thankfully, you shouldn't need this protection so there should be nothing to worry about.
Features:
Compatibility: 1997-2006 Jeep 4.0
Material: Copper Alloy
Longevity: 30,000 miles
Gap: 0.036″
Heat Range: 5
Included in Pack: 6
Warranty: 60-Day
Cold-Rolled Threads
| | |
| --- | --- |
| Pros | Cons |
| Reasonable price | Only copper alloy design |
| Superior reviews | Only 60-day warranty |
| Virtually no gas leakage | |
| Corrosion-resistant plating | |
2. Bosch 9602 Review – Best Double Iridium 4.0 Jeep Spark Plugs
Double iridium plugs provide the best spark while remaining the most efficient. With this special firing pin and ground electrode design, you can count on a superior life compared with plugs such as our top choice. You will also receive exceptional performance and ignitability.
This plug includes a 360-degree continuous laser weld that resists corrosion and helps it to stay in perfect condition. Because this plug is pre-gapped, you can expect a quick installation with minimal effort. With that said, you want to check the gap because some customers found it to be incorrect.
Bosch provides a 7-year warranty on plugs, so you have nothing to worry about. However, you will need to pay a little extra for a complete tune-up if you want the best of the best. Considering how much you spend per mile, you can see that this is still a good value.
Features:
Compatibility: 1997-2006 Jeep 4.0
Material: Double Iridium
Longevity: 100,000 miles
Gap: 0.036″
Heat Range: 8
Included in Pack: 1
Warranty: 7-Year
360-Degree Continuous Laser Weld
| | |
| --- | --- |
| Pros | Cons |
| Long-lasting | Expensive |
| Excellent customer reviews | Gap might be wrong |
| Corrosion-resistant | |
| Lengthy warranty | |
BOSCH 9602 OE Fine Wire Double Iridium Spark Plug - Single
Double Iridium firing pin and ground electrode inlay provide 4X longer service life compared to standard copper plugs
0. 6mm fine wire firing pin provides superior ignitability and performance
360° continuous laser weld fuses corrosion resistant iridium firing pin to base for increased durability
7 year performance satisfaction
Original equipment, pre-gapped replacement delivering optimum fit, form and function
3. Champion Copper Plus Review – Best for Older Jeep SUVs
If you drive an older 4.0 Jeep, you might be interested in the performance that this set of copper alloy plugs from Champion provides. While it is a copper plug, you are going to get exceptional durability and performance from the construction. Consider it an upgrade from OE plugs.
Additionally, the copper electrode provides superior heat control, ensuring you get the maximum lifespan from the plugs. With the corrosion-resistant design, you won't even need to worry about the plugs failing prematurely.
The price of these Champion plugs is reasonable, but they aren't going to last as long as the platinum or iridium options are. With that said, Champion still offers a full 1-year warranty, ensuring more protection.
Features:
Compatibility: 1991-1998 Jeep 4.0
Material: Copper Alloy
Longevity: 30,000 miles
Gap: 0.035″
Heat Range: 5
Included in Pack: 1
Warranty: 1-Year
Heat Control Electrode
| | |
| --- | --- |
| Pros | Cons |
| Superior construction | Not long lasting |
| Corrosion-resistant | |
| Great customer reviews | |
| Superior burn | |
4. E3 Spark Plugs Review – Best Spark Plugs for Jeep Wrangler
It's possible to purchase copper spark plugs that last like iridium plugs when you buy from E3. These plugs are designed to improve emissions, reduce gas consumption and increase overall power. With the DiamondFIRE ground electrode, you get perfect heat transfer for better combustion.
The colder heat range enables better performance, while the Yttrium-enhanced alloy creates 8% reduction in the side wire temperature. The company estimates that these plugs will last up to 100,000 miles under ideal conditions. To back that up, E3 adds a five-year warranty.
According to the customer reviews, these are all believable statements, which is why you will pay more for each of the plugs. Additionally, there is no way to adjust the gap on these plugs, which has upset some users.
Features:
Compatibility: 1978-2006 Jeep 4.0
Material: Copper Alloy
Longevity: 100,000 miles
Gap: 0.035″
Heat Range: N/A
Included in Pack: 1
Warranty: 5-Year
DiamondFIRE Ground Electrode
| | |
| --- | --- |
| Pros | Cons |
| Long-lasting | Expensive |
| Five-year warranty | Cannot adjust gap |
| Better performance | |
| Colder heat range | |
E3 Spark Plugs E3.58 Premium Automotive Spark Plug w/DiamondFIRE Technology (Pack of 1)
Automotive spark plug that fits a variety of domestic applications, designed to increase power, reduce fuel consumption, and improve hydrocarbon emissions
E3's patented DiamondFIRE edge-to-edge electrode provides maximum performance with increased efficiency, and a faster more complete burn
Designed with colder heat ranges to enable performance modifications, and contains Yttrium-enhanced alloy for a reduction in side wire temperature for less pre-ignition
Includes one (1) E3.58 spark plug with a limited lifetime warranty
Primarily used in a wide variety of automotive and truck applications
5. Autolite XP985 Review – Best-Performing 4.0 Jeep Spark Plugs
You can get the benefits of iridium from these high-performing spark plugs. Receive a massive upgrade from the OE spark plugs you are used to without spending a lot of money. The patented V-trimmed platinum side wire is designed to resist wear.
With the durable construction and little to no gap erosion, you can expect this set of plugs to last longer. Plus, customers agree that these plugs are simple to replace and don't require any additional expertise. With that said, you might have some struggles with the gap unless you have a reliable tool.
Autolite is known for making quality auto parts and even supplies these plugs with a one-year warranty. On top of that, customers seem genuinely thrilled with the performance after doing a tune-up with these plugs.
Features:
Compatibility: 1978-2006 Jeep 4.0
Material: Iridium
Longevity: 100,000 miles
Gap: 0.035″
Heat Range: N/A
Included in Pack: 1/4
Warranty: 1-Year
V-Trimmed Platinum Side Wire
| | |
| --- | --- |
| Pros | Cons |
| Superior longevity | Difficult to gap |
| Fits wide range of vehicles | |
| High-performance | |
| Resists wear | |
Sale
Autolite Iridium XP Automotive Replacement Spark Plugs, XP985 (4 Pack)
EXTENDED CHANGE INTERVAL: The Autolite Iridium XP automotive replacement spark plug is engineered to last for up to 100,000 miles depending on engine type making it one of the most durable spark plugs on the market today
FUEL EFFICIENCY: These spark plugs utilize a 0.6mm finewire iridium centerwire tip design with laser welded technology for maximum fuel efficiency. Our finewire electrodes produce more focused and consistent ignitability resulting in less fuel consumption
OPTIMAL PERFORMANCE: This replacement iridium spark plug provides better durability and a more focused ignition for better overall ignitabilty and optimal performance
AUTOLITE ADVANTAGE: Autolite has been producing spark plugs since 1936 making it one of the most trusted and reliable brands for your OE replacement spark plug needs
CONSTRUCTION: Every iridium spark plug comes with a platinum protected ground wire for maximum efficiency in all ignition types including DIS systems and a V-trimmed ground electrode for improved ignitability
Benefits of Using the Best Spark Plugs for Jeep Wrangler
How do you get the most out of your Jeep spark plugs? With the best models installed, you can expect these top benefits.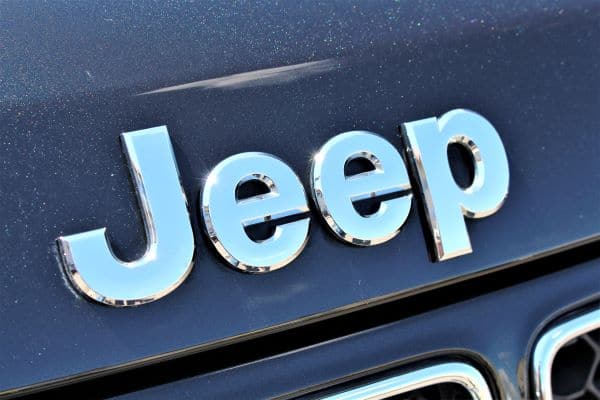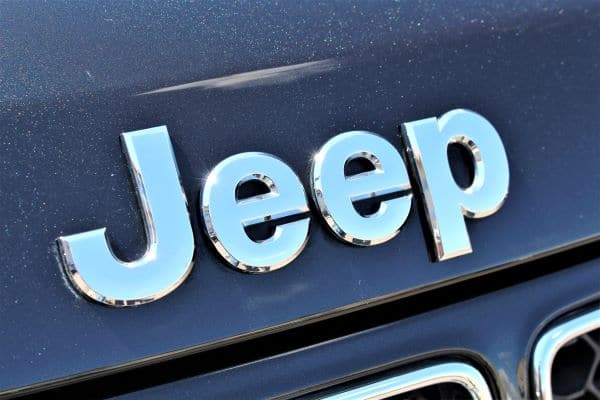 Superior Protection
Spark plugs are essential to the ignition system and are responsible for igniting the air/fuel mixture in the engine. To keep your motor running its best, you want to perform regular maintenance, such as changing the oil and swapping out the spark plugs. With the right set of spark plugs, you ensure that everything runs as it should, thereby protecting the valuable engine components. If the spark plugs are failing, it can cause wear to other crucial components, such as the catalytic converter. Trust us, you don't want to foot that repair bill.
Boost in Fuel Economy
The Jeep 4.0 engine is efficient for its time, but you don't want to drop any further in economy numbers. Unless the engine is running as it should, your fuel economy will suffer. Spend less time pumping gas and more time enjoying your Jeep when it is tuned up. Plus, you help the environment by using less fuel and creating fewer emissions.
Bump in Performance
Spark plugs that are fouled do not offer the same performance qualities that new iridium spark plugs can. With a simple upgrade, you keep the engine running as it should, pushing out the horsepower and torque you need for an adventure. Not only will you notice better acceleration, but the idle should be smoother as well. The performance alone is a reason to continue tune-ups on your SUV. After all, you don't want to deal with a misfiring engine every time you step on the gas pedal in your Jeep.
How to Change Jeep Wrangler Spark Plugs
If you have some basic tools, you can change your own Jeep spark plugs. We have a few steps to get you started.
Step #1: Get the Jeep and Tools Ready
Park your SUV on level ground, ensuring it isn't going to move. Now is the time when you want to gather together any tools you might need. Otherwise, you will be hunting for them in the middle of the replacement. Some people also like to keep an extension nearby for added help getting to any difficult spark plugs.
Step #2: Remove the Jeep Spark Plugs
Take off the engine cover and locate the spark plugs. Before you get to the spark plugs, you will need to remove the wires or coil packs, depending on your model. Use your socket and take out the plug or use your extension for more help. Set the spark plug aside.
Step #3: Gap the Plugs
Before you install the new plugs, you want to make sure the gap is right. It's not uncommon to get a spark plug that features the wrong gap, either from a defect or from damage during shipping. Thankfully, a spark plug gap gauge makes it easy to measure and adjust the distance. Reference the service manual if you need to know the Jeep plug gap. To narrow the Jeep gap, bend the electrode inward carefully. In contrast, you will widen the plug gap by bending it outward carefully.
Here's a helpful video on spark plug gaps that might help you.
Step #4: Put in the New Plug
Before you install new plugs, it helps to add some anti-seize lube to them. This should be applied evenly but should never drip off the plug. When you tighten the plug in place, make sure you always follow the Jeep factory specification. Otherwise, it might be difficult to remove later. Replace the wires or coil pack.
Step #5: Repeat the Above Steps for Each Plug
Once the first plug has been replaced, you are ready to do it again. Follow our steps to change each plug individually. After you put the engine cover back in place, you are ready to try out your tuned-up Jeep. Take a test drive and see how the new plugs made a difference.
If you plan to change your 2000 Jeep Cherokee spark plugs, consider watching this video.
Jeep 4.0 Spark Plugs FAQ
What is the Jeep 4.0 spark plug gap?
Jeep labels the appropriate 4.0 spark plug gap at 0.035 to 0.040" depending on what manufacturer you use. Check your vehicle service manual to ensure you have the right gap before installation.
What is a Jeep 4.0 engine?
The Jeep 4.0 engine was first introduced with the 1986 and 1987 SUV lineup. It has been included with the 1987-2001 Jeep Cherokee models, the 1987-1990 Jeep Wagoneer, the 1991-2006 Jeep Wrangler and the 1993-2005 Jeep Grand Cherokee. However, the 4.0 engine was discontinued after 2006. After all those years, it was known as one of the best off-road engines ever made.
What are the top complaints about the 4.0L Jeep engine?
Even though the 4.0 Jeep engine is reliable, it does have some complaints. The top issue points to the cylinder head cracking, but it is also susceptible to a cracked exhaust manifold and overheating issues.
How many spark plugs are needed for my 4.0L Jeep?
The 4.0-liter Jeep engine is an inline-six-cylinder model. With one spark plug for each cylinder, you will need six 2005 Jeep Grand Cherokee spark plugs to perform a complete tune-up.
Do premium spark plugs make a difference?
Yes, premium Jeep spark plugs burn more efficiently with less voltage required. For this reason, the engine runs better and you save money on fuel. Plus, the high-end spark plugs made from iridium or platinum are going to last longer than the copper alloy plugs, ensuring you go longer without a tune-up.
What is the Jeep wrangler spark plug replacement cost?
You will likely spend between $200 and $250 for a complete spark plug replacement on your Jeep 4.0 engine. Expect to pay under $75 for the plugs and the rest will be spent on labor. If you can follow the directions to change your own spark plugs, you will save some money on the replacement.
Conclusion
Finding the best spark plugs for Jeep Wrangler models equipped with a 4.0 engine shouldn't be difficult if you choose one of the options we outlined above. Our reviews cover the top brands and ensure you get maximum performance from your Jeep engine.
Here's a summary of our top 5 spark plugs for 4.0 Jeep:
BOSCH 9602 OE Fine Wire Double Iridium Spark Plug - Single
Double Iridium firing pin and ground electrode inlay provide 4X longer service life compared to standard copper plugs
0. 6mm fine wire firing pin provides superior ignitability and performance
360° continuous laser weld fuses corrosion resistant iridium firing pin to base for increased durability
7 year performance satisfaction
Original equipment, pre-gapped replacement delivering optimum fit, form and function
E3 Spark Plugs E3.58 Premium Automotive Spark Plug w/DiamondFIRE Technology (Pack of 1)
Automotive spark plug that fits a variety of domestic applications, designed to increase power, reduce fuel consumption, and improve hydrocarbon emissions
E3's patented DiamondFIRE edge-to-edge electrode provides maximum performance with increased efficiency, and a faster more complete burn
Designed with colder heat ranges to enable performance modifications, and contains Yttrium-enhanced alloy for a reduction in side wire temperature for less pre-ignition
Includes one (1) E3.58 spark plug with a limited lifetime warranty
Primarily used in a wide variety of automotive and truck applications
Sale
Autolite Iridium XP Automotive Replacement Spark Plugs, XP985 (4 Pack)
EXTENDED CHANGE INTERVAL: The Autolite Iridium XP automotive replacement spark plug is engineered to last for up to 100,000 miles depending on engine type making it one of the most durable spark plugs on the market today
FUEL EFFICIENCY: These spark plugs utilize a 0.6mm finewire iridium centerwire tip design with laser welded technology for maximum fuel efficiency. Our finewire electrodes produce more focused and consistent ignitability resulting in less fuel consumption
OPTIMAL PERFORMANCE: This replacement iridium spark plug provides better durability and a more focused ignition for better overall ignitabilty and optimal performance
AUTOLITE ADVANTAGE: Autolite has been producing spark plugs since 1936 making it one of the most trusted and reliable brands for your OE replacement spark plug needs
CONSTRUCTION: Every iridium spark plug comes with a platinum protected ground wire for maximum efficiency in all ignition types including DIS systems and a V-trimmed ground electrode for improved ignitability