In a hurry? Here's our top 8:
You might be driving a Dodge truck with a reliable diesel engine, but there's a simple way to unleash even more power. With the best programmer for 24V Cummins engines, you can get everything out of the motor it was built to provide.
However, it isn't always easy to find the best 6.7 or 5.9 Cummins tuner. That's why we've put together these 5.9 and 6.7 Cummins programmer reviews, along with a comprehensive buying guide to steer you in the right direction.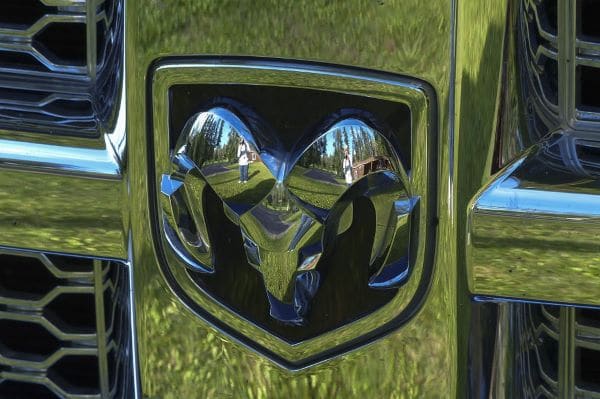 What is 24V Cummins?
The 24V Cummins is a diesel-powered motor known for reliability and performance. It is found in a variety of light- and medium-duty models.
While the company has been around for a long time, it phased out the 12-valve 5.9 with the 24-valve replacement. This completely redesigned engine uses an electronically controlled injection system and enhanced efficiency.
How Do Cummins Diesel Tuners Work
When it comes to Cummins diesel tuning, you have several options, from the programmer to the tuner. However, both perform the same basic function; they allow you to make changes to the way the motor works.
While the engine comes with preset configurations, you can alter some specifications to make it run differently. You can choose to alter the efficiency or increase the power on both small and large scales.
Let's face it; the manufacturer didn't intend for you to access all of the power that your Ram truck is capable, but it's there for the taking. With the right configuration, you see what this beast is truly made of.
Benefits of a Cummins Programmer
Why would you buy a 6.7 or 5.9 Cummins programmer? First and foremost, it provides more power to get the job done. However, there are some further benefits. Let's look at them all.
Gain more horsepower
Increase torque
Create better fuel efficiency
Affordable option to boost performance
Design a custom fit for your driving style
Achieve a cleaner burn
Some of the tuners also allow you to read or delete trouble codes for even more versatility.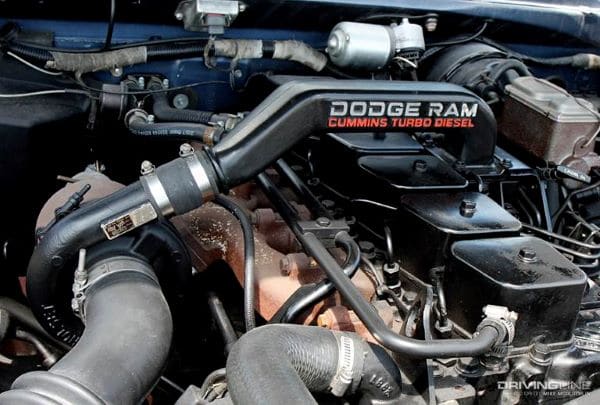 How To Choose The Best Diesel Programmer
If you want to find the best programmer for 5.9 Cummins common rail engines, you must follow these guidelines.
Compatibility
If you are looking for a 2001 Cummins programmer, you won't look for the best tuner for 5.9 Cummins or another year. While they might still work together, it's important that you find the tuner that's compatible with your model and year. Not only does Amazon provide the Garage function where you can check compatibility, but the manufacturer of the tuner should tell you what trucks it works with.
Power Options
The best programmer for 5.9 Cummins engines are going to provide quick and preset power options to choose from. You can opt for a setting that alters the fuel economy, horsepower or torque without customizing anything. This is the ideal tuner if you want to make changes on the go and don't have the time to play around.
It's also good to look for a tuner that allows you to revert the engine back to stock specifications, just in case you need to take it to the dealer or you are selling it.
Setup & Install Time
The majority of engine programmers are simple to use and don't require any expertise. However, you want to carefully read the diesel tuners reviews to determine if you will be able to use it.
Look for a tuner that plugs right into the OBDII port of your Ram truck. If you choose the chip format, you will have to install it under your hood, which can be more complicated.
ECM Download Time
After you make adjustments with your 24V Cummins engine tuner, you want to know how long it will be until you see the difference. The best modules give you immediate results that can be easily measured.
Customer reviews will give you a good idea of what to expect, but remember that the first engine configuration change might take longer than subsequent as the system gets set up. For this reason, allow yourself a little extra time with the first adjustment.
Display Size
If you want a cheap programmer for 24V Cummins, you can save by choosing a smaller display. However, these can be very difficult to see and make it much easier to make a mistake while tuning.
If you can spend a little more, we recommend buying a programmer with a larger display. Look for extra features, such as split screen, swipe capability, touch screen or a color display.
Storage Options
After you take all that time making engine adjustments, you don't want to have to figure it all out again. That's why it's important to choose a programmer that allows you to store your custom plan.
It will cost you more to get a tuner with storage spots, but it's well worth the expense. Look for units that offer five to twenty spots, depending on how many adjustments you want to save.
Added Versatility
You can buy a basic 24V Cummins tuner, but you will lack a lot of the best options that enhance your ownership. Instead, consider adding on some features that will prove useful, such as adjusting fuel efficiency if you are hoping to save money at the pump.
You can also find some models that allow you to read and erase DTCs. If you don't want to take your Ram to the mechanic every time the Check Engine Light comes on, this option saves you money in the long run.
Appearance
While this can't be the main factor, you do need to consider the style. After all, who wants a bulky, ugly-looking piece of equipment sitting on the dash of their beastly truck?
It's best to choose a model with a sleek display that blends into the cabin. You also want a model that isn't distracting. Browse the available options until you see one that appeals to you.
Price & Warranty
We understand the need to find a low-cost engine tuner for your 24V Cummins, but if you only look at the price, you are going to miss out. Too many unreliable companies are undercutting reputable brands by offering a cheaper tuner, but it is you that loses.
We recommend only shopping from a reputable manufacturer. Otherwise, you might just throw your money away. It's also good to choose a diesel engine tuner with a warranty, just in case there is a defect.
8 Best Cummins Tuner Models: Top Options Reviewed
1. SCT Performance 40490 BDX Performance Tuner Review
You want to get the most out of your 24V Cummins engine and SCT Performance knows how to get it done. It's designed to work with your 6.7L Cummins engine to unlock power you never knew existed. The pre-loaded options allow you to harness Dyno-proven adjustments for any purpose.
Plus, the system will hold up to twenty custom modifications, so you can store the creations you come up with. You won't even have to do a lot to get the relevant updates. Simply connect to Wi-Fi and download them quickly.
The display also gives you access to the real-time stats, but you can do more than just view them. You can also record what you see for use later. To save you money and time, this system also allows you to read and clear trouble codes.
What's most impressive is the head-up display that gives you all the parameters at a quick glance. The dynamic color display looks fabulous in any truck cabin. However, not everyone found this tuner to be the easiest to use. If you are a novice, you might struggle a little.
Features
Fits: 2011-2018 Ram 2500; 2011-2018 Ram 3500 (Cummins 6.7L)
Storage Space: 20 slots
Preset Configurations: Yes
Reads & Clears DTCs: Yes
Wi-Fi Updates: Yes
| | |
| --- | --- |
| Pros | Cons |
| Lots of preset options | Difficult to configure |
| 20 memory slots | |
| Wi-Fi updates | |
| Easy-to-read display | |
2. Bully Dog 40420 Review
Your 6.7 Cummins engine is ready to be unleashed and Bully Dog knows how to make it happen. Choose one of the presets to increase the horsepower, or choose to save money by altering the engine, so it is more efficient. The preloaded options are great for performance or daily commutes.
Plus, the custom head-up display allows you to monitor more than 15 parameters, ensuring you always know what's happening with your Ram. The dynamic LCD can be mounted on your dash, window or pillar for quick viewing.
While it's easier to use one of the preloads, you don't have to. Instead, custom create your own option and save it in one of the ten available slots for later use. You can also use the device to read or clear trouble codes, so your engine always runs the way it should.
It won't take you long to get the hang of this device. With that said, you will need a little extra time reading the instructions and getting started. The initial configuration can be difficult to figure out.
Features
Fits: 2011-2017 Ram 2500; 2011-2017 Ram 3500 (Cummins 6.7L)
Storage Space: 10 slots
Preset Configurations: Yes
Reads & Clears DTCs: Yes
Wi-Fi Updates: Yes
| | |
| --- | --- |
| Pros | Cons |
| Tons of preset options | Longer initial setup |
| 10 memory slots | |
| Wi-Fi updates | |
| Configurable display | |
3. Edge Products 30201 EZ Review
If you are looking for something simple to use, you might prefer this option from Edge Products. It comes with three power levels that make it easy to adjust on the fly. Plus, there's only a ten-minute installation to get started. You don't even have to download anything before you tweak your engine.
Use this engine tuner to adjust the RPM range, towing capacity, drivability or transmission downshifting. You should notice an improvement in fuel economy, acceleration and more. This simple design is also meant to last, without less advanced equipment to break.
Opt for Level 1, 2 or 3, depending on what your needs are. This tuner is custom-made to work with just a few years of the 5.9L Cummins, so you know the company calibrated it with your truck in mind.
However, there are no custom options. You won't be able to calibrate the engine exactly the way you want it, but we don't think you will need to. Additionally, you won't be able to get any updates for this device. What you get today is what you will have five years from now.
Features
Fits: 2001-2002 Ram 2500; 2001-2002 Ram 3500 (Cummins 5.9L)
Storage Space: 0
Preset Configurations: Yes
Reads & Clears DTCs: No
Wi-Fi Updates: No
| | |
| --- | --- |
| Pros | Cons |
| Perfectly-calibrated preset options | No custom configuration |
| Easy to setup | No Wi-Fi updates |
| Adjust top performance parameters | |
| Durable construction | |
4. Edge Products 84130 Insight Monitor Review
Is appearance a top priority for you? If you've spent a lot of time making your Ram cabin look just right, you want a monitor that reflects your customized style. That's precisely what this Edge Products tuner does.
It comes with a high-resolution, full-color swipe screen that doesn't just look great, but makes customization easier. You can make custom color changes for the needles, backgrounds and gauge arcs, so your monitor doesn't need to look like anyone else's. You can even change the layout of the gauge screen.
With the HDMI-style plug, you can link to other accessories for even more performance. However, this model doesn't do the tuning itself but strictly monitors the tuning you've already installed. You will need to use it in conjunction with a programmer to get a complete package.
Features
Fits: 2011-2009 Ram 1500; 2011-2009 Ram 2500; 2011-2009 Ram 3500 (Cummins 6.7L)
Storage Space: 0
Preset Configurations: No
Reads & Clears DTCs: No
Wi-Fi Updates: Yes
| | |
| --- | --- |
| Pros | Cons |
| Complete picture of engine health | Doesn't make modification on its own |
| Quick setup | Glitchy software |
| Beautiful display | |
| Slim, lightweight design | |
Sale
Edge Products 84130 Insight Monitor
5 fullcolor, high-resolution, swipe screen
Custom color mixer for gauge arcs, needles, and backgrounds
Multiple gauge screen layouts
Fully customizable backgrounds
HDMI style plug for power and linking EAS accessories
5. Smarty Tuners TOUCH 98.5+ Review
You've been waiting for the Smart Tuner 5.9 Cummins review, and we've got it. Not only is this device ready to go out of the box, but it's also simple to use and receives some of the best reviews. In just two minutes, you can make quick ECM updates, thanks to the help of the 4.3-inch high-res display. It's probably the most convenient tuner on our list.
Plus, the system comes with visual and audible alarms, helping you keep track of the engine performance. Tune just about every setting with this programmer, including ABS tire height, shift firmness, speed limits, shift points and so much more.
Plus, there are ten pre-loaded settings if you want the simplest setup. Otherwise, create your own and see how it works out. You can save as many programs as you want, whatever can be held on your SD card. This device also reads and clears DTCs, making it a versatile option.
If we had to complain about anything, it would be the price. However, it's hard to compete with how much this system offers. It's worth every penny; just read those customer reviews.
Features
Fits: 1998-2017 Ram trucks (5.7L/6.7L Cummins)
Storage Space: unlimited
Preset Configurations: 10
Reads & Clears DTCs: Yes
Wi-Fi Updates: Yes
| | |
| --- | --- |
| Pros | Cons |
| Most comprehensive option | Expensive |
| Allows adjustment of most everything | |
| Quick, painless setup | |
| Easy to use display | |
6. Superchips 3845 Flashpaq F5 Tuner Review
If you need a cheap option, this Superchips Tuner won't disappoint. The sleek and compact design is great for drivers that don't want one of the bulkier options. It's also simple to install and will fit almost anywhere in your cabin.
You can update this device, just not through Wi-Fi. Instead, you will need to plug it into a USB port, but that's part of what keeps the cost down. With that in mind, the updates are free, ensuring that your device is always ready to go.
While there's no way to custom tailor your own program and save it, this device ensures your engine is running to achieve the most horsepower, drivability and fuel economy. It also comes with a 2-year warranty, ensuring that there won't be any defects.
Features
Fits: 2003-2012 Ram Trucks (6.7L Cummins)
Storage Space: 0
Preset Configurations: Yes
Reads & Clears DTCs: No
Wi-Fi Updates: No
| | |
| --- | --- |
| Pros | Cons |
| Low-cost option | No Wi-Fi updates |
| Easy to use | No storage space |
| Compact, slim design | |
| 2-year warranty | |
NEW SUPERCHIPS FLASHPAQ F5 IN-CAB TUNER,HEMI GASOLINE & 5.9L,6.7L CUMMINS DIESEL,COMPATIBLE WITH 1998-2014 DODGE RAM & CHRYSLER VEHICLES
Brand New Superchips Flashpaq F5 In-Cab Tuner, HEMI Gasoline & 5.9L/6.7L Cummins Diesel, Compatible with 1998-2014 Dodge RAM & Chrysler Vehicles (Superchips Part #3845)
The Flashpaq covers HEMI gas trucks & 5.9L & 6.7L Cummins diesel engines. Whether you are driving a 5.7L HEMI truck, Chrysler 300C, or a Cummins diesel, this tuner is designed to deliver a quick, safe power that will bring instant impressive gains & features. Fitting in the palm of your hand, the Dodge/RAM Flashpaq plugs directly your car or truck diagnostic port & includes an intuitive menu structure to select a performance, tow, or economy tune.
All coverage, both gas diesel, is 50 state legal in the Flashpaq. This is a performance tuner that offers more bang for your buck than anything else on the market.
Features: Corrects speedometer for tire upgrades between 26-40" | Speedometer re-calibration for gear/axle swaps up to 5.38 | Transfer case gear low: 2.72-5.00 | Sway bar disconnect in 2HI (up to 25 MPH) | Daytime running light options | 1 touch lane change on/off | TPMS On/Off | TPMS Adjust | Fog light droput on/off | Daytime running light dropout on/off |
NOTE: Features may vary based on year, make & model | NOTE: 2011-14 Ram 5.7L 2500 & 3500 models are not supported by this product | NOTE: Does not support CAB & Chassis applications
7. MADS Smarty POD Programmer Review
Everyone wants a Smarty tuner because of the performance upgrade, and this is a great fit if you drive a 2003-2007 Ram. Expect intense performance gains in just a few minutes. You might even be able to add an extra 215 horsepower.
With the Power on Demand feature, you can make adjustments while moving. Just make sure you keep your eyes on the road. You can also take advantage of the unique speed limiter, which allows you to custom set the speed from 25 to 250 mph.
Because it is an untraceable tuner, you can revert to stock settings and the dealership will never know it was attached. However, you are going to have to pay for this type of performance. It's one of the more expensive options on our list.
Features
Fits: 2003-2007 Ram Trucks (5.9L Cummins)
Storage Space: Yes
Preset Configurations: Yes
Reads & Clears DTCs: No
Wi-Fi Updates: Yes
| | |
| --- | --- |
| Pros | Cons |
| Completely customizable | Expensive |
| Fastest on the market | |
| Power on Demand | |
| Speed Limiter function | |
8. MADS Smarty Jr. J-06 Review
Our list wouldn't be complete without one more option from this superior company. This Smarty Jr. Tuner offers three power levels. Choose to add 40, 70 or 100 horsepower. Aside from unbridled horsepower, you can also customize the fuel economy and drivability settings for a better overall ride.
The ECM download time is going to take up to five minutes, so it might be a little longer than you are used to, but well worth the wait. However, you can't make adjustments on the go because of this delay. Still, there are so many options; it's hard for other models to compete. Use it to adjust the tire height, optimize torque or recalibrate your speedometer.
You can also revert back to the stock settings if you need to visit the dealership. Additionally, the device reads and clears DTCs, offering even more value for your investment. There are no tools to get it installed, ensuring that even if you are a beginner, you can access more power.
Sadly, there isn't a very large display. If you want a bright color screen, you might need to choose one of our other options.
Features
Fits: 2003-2007 Ram Trucks (5.9L Cummins)
Storage Space: Yes
Preset Configurations: Yes
Reads & Clears DTCs: Yes
Wi-Fi Updates: Yes
| | |
| --- | --- |
| Pros | Cons |
| Tons of customization options | Longer update time |
| Use with trouble codes | No color display |
| Simple installation | |
| Three preprogrammed power levels | |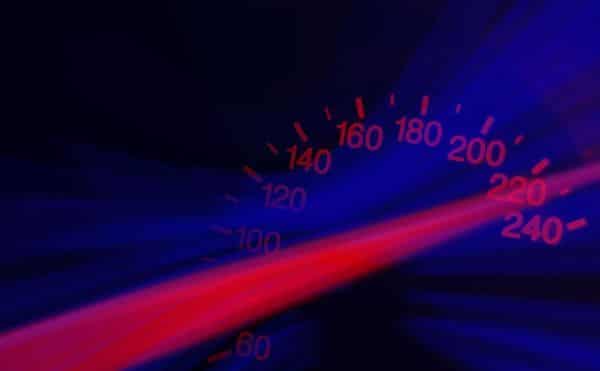 Engine Programmer vs. Tuner: What's the Difference?
When the time comes to upgrade your engine specs, you have several options, even though the names are often used interchangeably.
Diesel Tuners
The tuner is also called a chip. It is installed directly to your Cummins engine PCM/ECM module, although some can be plugged into the OBDII port.
With this direct link, you can make "on-the-fly" adjustments. This term simply means that it is easy to adjust the performance while you are on the road.
However, chips and tuners do not reprogram the control module. Instead, it simply changes some of the parameters in real-time.
Diesel Programmers
Your programmer goes into the OBDII port, allowing the PCM and ECM to receive completely updated programming. When you upload the tuning specs to the control module, you alter the parameters that the engine uses.
You can opt for settings that are best for performance, efficiency and more. The in-cab display also shows you the specifications you want to know, such as the coolant temperature, engine load, fuel pressure, exhaust gas temperature, transmission temperature or boost.
Using a programmer isn't as instantaneous as the tuner. You will make the changes and upload it with the engine off, meaning you can't change anything while traveling. Plus, the settings could take several minutes to alter.
Diesel Modules
This is the most complicated way to change the Cummins engine specs. You will install a box or module under the hood of your truck. It intersects with several sensors, such as the manifold pressure and fuel pressure.
The module then tricks the engine into adjusting based on the specified readings. You can use this to create more boost, torque, efficiency and more. For example, you can cause the engine to think it is receiving more airflow than it actually is, thereby adjusting the fuel/air ratio.
Sometimes, people choose to use a module in conjunction with a tuner or programmer, but it's not necessary.
Installing a 24V Cummins Engine Programmer
Let's assume that you choose the easier programmer setup that goes directly into your OBDII port. If so, you will follow these instructions for installation.
Take the diesel engine tuner out of the box.
Inspect all of the components to ensure everything was included.
Read through the directions provided by the manufacturer.
Plug in the engine tuner to your OBDII port.
Follow the on-display prompts to make necessary changes.
Take your truck out for a test ride and see how it performs.
If it's a setting you enjoy, be sure to save it in the storage for use later.
You can also watch this helpful video illustrating how to install a Quadzilla adrenaline tuner on a 24V Cummins.
FAQ
Are 24V Cummins good?
Bulletproof would be an appropriate word used to describe these engines. Okay, maybe they aren't completely indestructible, but pretty close. When you do a quick search online, you find these are some of the most reliable diesel engines on the market.
Is 24V better than 12V Cummins?
The 12-valve Cummins uses a mechanical P7100 pump that was slightly more reliable than the 24V. However, you can't tune the 12V Cummins without using modified injection pump parts. Still, the 24V is still extremely reliable and is simple to tune.
Is a 5.9 or 6.7 Cummins better?
The 5.9-liter common-rail Cummins was in production from 2003 through 2007. It includes a fixed-geometry turbo and is incredibly reliable. In comparison, the 6.7-liter has a different turbocharger design, making it more responsive at lower RPMs. Plus, it utilizes an effective exhaust brake function that might make it better than the 5.9L.
Is it safe to program a 24V Cummins?
The 24V Cummins isn't an engine that is easily broken. You can trust the pre-programmed settings of a tuner to get the most out of this engine. You can also custom design your own parameters. However, keep in mind that pushing the engine too hard can eventually lead to some side effects. If you plan to push the engine hard, you might consider adding head studs or performing some other upgrades for additional support.
Does tuning a 24V Cummins ruin the engine?
If you are responsible with your engine tuner, you shouldn't cause any damage. We always recommend following the manufacturer guidelines.
By using a tuner or programmer, you are only unleashing power that the motor was already capable of. Plus, the higher-end models provide a way to track the real-time data and watch for signs of engine failure, so you are further protected.
Conclusion
It's not difficult to unleash the full potential of your Cummins diesel engine with the right tools at hand. Read through our guide to find the best programmer for 24V Cummins engines and see what your truck is capable of.
Here's a summary of our top 8:
Sale
Edge Products 84130 Insight Monitor
5 fullcolor, high-resolution, swipe screen
Custom color mixer for gauge arcs, needles, and backgrounds
Multiple gauge screen layouts
Fully customizable backgrounds
HDMI style plug for power and linking EAS accessories
NEW SUPERCHIPS FLASHPAQ F5 IN-CAB TUNER,HEMI GASOLINE & 5.9L,6.7L CUMMINS DIESEL,COMPATIBLE WITH 1998-2014 DODGE RAM & CHRYSLER VEHICLES
Brand New Superchips Flashpaq F5 In-Cab Tuner, HEMI Gasoline & 5.9L/6.7L Cummins Diesel, Compatible with 1998-2014 Dodge RAM & Chrysler Vehicles (Superchips Part #3845)
The Flashpaq covers HEMI gas trucks & 5.9L & 6.7L Cummins diesel engines. Whether you are driving a 5.7L HEMI truck, Chrysler 300C, or a Cummins diesel, this tuner is designed to deliver a quick, safe power that will bring instant impressive gains & features. Fitting in the palm of your hand, the Dodge/RAM Flashpaq plugs directly your car or truck diagnostic port & includes an intuitive menu structure to select a performance, tow, or economy tune.
All coverage, both gas diesel, is 50 state legal in the Flashpaq. This is a performance tuner that offers more bang for your buck than anything else on the market.
Features: Corrects speedometer for tire upgrades between 26-40" | Speedometer re-calibration for gear/axle swaps up to 5.38 | Transfer case gear low: 2.72-5.00 | Sway bar disconnect in 2HI (up to 25 MPH) | Daytime running light options | 1 touch lane change on/off | TPMS On/Off | TPMS Adjust | Fog light droput on/off | Daytime running light dropout on/off |
NOTE: Features may vary based on year, make & model | NOTE: 2011-14 Ram 5.7L 2500 & 3500 models are not supported by this product | NOTE: Does not support CAB & Chassis applications